Galeria Nara Roesler shows forty-five small-format paintings by ex-Casa 7 artist Fabio Miguez, part of an ongoing series started in 2010 dubbed "Atalhos" (Short Cuts). "Short Cuts" also doubles as the title of this solo exhibition that displays osmotic, unerring canvasses relating to one another not only in their sizes (thirty-by-forty centimeters or forty-by-fifty centimeters), tonalities and closely tied sequential themes, but most of all because they share an extra subtle edge of truth the French call "je ne sais quoi" that makes for a masterstroke even if modestly scaled.
Initially dubbed "Short Cuts" in reference to Robert Altman's 1990's movie about a handful of apparently disconnected sequential short stories, the series of oils was first shown at Roesler's Rio address in 2016, and early this year along with the launch of its bilingual Portuguese-English book at Figueiredo Ferraz Institute in the town of Ribeirão Preto, São Paulo state. The canvasses pay tribute, in the form of understated appropriations—inspired by the Instagram culture—of fragments of frescoes by Quattrocento masters Piero della Francesca, Masaccio and Giotto, as well as details from the modernist paintings of Italian-Brazilian Alfredo Volpi. This revolutionary group was crucial in the student's decision to dump architecture and grab the brushes for good in the 1980s and delve deep in the lexicon of painting both large and small, with some incursions in tridimensional pieces as well as in black-and-white photography.
The fifty-six-year-old São Paulo-born artist's biennial participations include the Bienal Internacional de São Paulo (1985 and 1989); 2nd Bienal de Havana (1986); 3rd Bienal Internacional de Pintura de Cuenca (Ecuador, 1991); and the 5th Bienal do Mercosul (Porto Alegre, Brazil, 2005). He has participated in retrospectives such as Bienal Brasil Século XX (1994) and 30 x Bienal (2013), both promoted by the Fundação Bienal de São Paulo, and had solo exhibitions in main institutions in the capital city of São Paulo, among them, Centro Universitário Maria Antonia, Instituto Tomie Ohtake, Pinacoteca do Estado, and Centro Cultural São Paulo.
Fabio, do you firmly believe in the endless creative alternatives in the art of painting?
I have always dedicated myself to painting, although I am also interested in other manifestations in the realm of the visual arts. In 2012, I published "paisagem zero" (landscape zero), a book that assembled my photographic production beginning in the early 1990s, and since the start of the last decade I have produced tridimensional pieces, however, the axis is always rooted on painting—all these parallel works spring from painting and make their way back to painting. Painting is a form of expression that comes from the cavemen days. It has "died" and been "reborn" several times. As a form of expression its possibilities are endless.
Tell us more about your tridimensional work being hinged in painting.
From 2000 to 2010, my work dealt with a certain notion of space with the elements of painting becoming more graphic which allowed me to work with the canvas hanging on the wall or in objects with a certain mobility that allowed for a recombination of forms and planes such as "Onde," "pingpong" and "Valises." I continue to produce tridimensional works but they are less graphic and now it is clear to see they have incorporated more themes and issues related to painting.
So how do you define your activity: are you a painter, a visual artist, a contemporary artist?
Visual artist makes for a more comprehensive meaning and does not segregate painting in an otherwise limiting niche.  Artists produce art, no matter what words used in its definition. My work, obviously, lies within the brackets of contemporary art and I feel no need to and have no intention to define my own painting. On this subject matter, I'll quote Henry James: "We work in the dark—we do what we can—we give what we have. Our doubt is our passion, and our passion is our task. The rest is the madness of art."
When did you discover yourself an artist?   
As a kid I had very little access to what is known as "pictorial culture." The intent arose in my early twenties amidst a crisis that consumed me while I was studying architecture in college. So many things mold us into what we become that I rather say painting chose me… This issue involves far too many answers.
Is painting in ascension in the art market?
No. I believe we are in a period stimulated by multiple interests but I find there is an interest in painting among the young generation. Painting in the broad sense continues to be a seductive genre, attracting people. Of course, this makes me very happy. However, in the passing of the millennia, we witnessed an effort to obliterate painting from the map. In their ignorance, some so-called cultural journalists were blind to see a redefinition in the visual art scenario issuing daily "decrees" on the death of painting, unknowingly that it flourished in the caves and its capacity for renewal is infinite.
How do you contextualize Giotto, Masaccio and Piero della Francesca, along with Volpi, as the inspirational tetrad to the series?
That is easy to answer: because they are foda [Portuguese for fucking great]!!! A longer explanation is that the series that began in 2010 at first developed in an intuitive manner. Now that I can finally look at the body of work, I recognize it has a broader yet demarcated reference.  It feels as if I landscaped "art history" into something personal. In truth, it is irrelevant if my references are della Francesca or Masaccio, what counts are the short cuts I took with them. In 1982, my friends and I made a trip to Italy, when the train to Venice made a stop in Padova, a girl friend said: "My mom told me there is a chapel by Giotto here." We immediately jumped off the train, and from then on art was redefined in my mind. Giotto became the port of entry to the trip that was transformed into an unforgettable experience through the frescoes of della Francesca, Masaccio, Fra Angelico and so many others. That trip was crucial for rethinking my vocation from architecture to painting. It still amazes me that the paintings with which I fell in love then are the same that I am in awe of today.
How about Volpi?
Volpi is an additional short cut.
All in all how many paintings have you produced in the "Atalhos" series since 2010?
About two-hundred paintings.
Now tell us why "Atalhos" (Short Cuts)?
Around 2010, when I began to produce these small-format paintings, I was surprised to find a variety of themes unseen in my work until then. Certain images, some of which from paintings in the history of art or cutouts of such paintings, seemed adequate to the type of painting I yearned for. Basically, the appropriations came from the "Instagram culture." The series began to gain body and, initially, I named it "Short Cuts" because of Altman's 1993 film with the same title where he aligns fragments of stories in Los Angeles with no apparent connection to one another. On my part, I strived to understand my paintings, what tied them up and what was their nexus. When I observed them as a group they finally gained meaning and another thing they pointed out was that the "passage" between each one of them was also a significant issue. In 2016, when I exhibited an even larger group of these paintings at Rio's Galeria Nara Roesler, I realized that the word in Portuguese was well rounded because it conveys a deeper meaning of short cuts, access, than in English.  By then I was thinking not only of the relations between the canvases themselves but also in what made it a strong group, and its relations with the references. Also, the meaning in Portuguese references paths that are tough to cut [talhar] with a hatchet or a machete, like I saw in my childhood in Ubatuba [seaside town at São Paulo state in the Mata Atlantica indigenous forest]. Finally, the word "atalhos" gained a special meaning with the blade of the craft knife clipping the masks that I used on the drawings to produce the paintings.
How come you lived in Ubatuba? Were your parents hippies?
I lived in Ubatuba all my childhood until I was thirteen. My parents had business there but they were not the hippies in the family, it was more my sisters [laughs]. The series "Deriva" of black-and-white paired photos flourished in Ubatuba and at the Serra do Mar mountain, the places of my childhood. My photographic work somewhat is rooted in these early memories.
Why the small formats of "Atalhos"?
Parallel to my large paintings, I always painted small formats. However, since 2010, the small-format group gradually became the main protagonist of my work.
What techniques did you use?
I use oil paint mixed with some wax. The paint is a cold encaustic process with a predominance of oil. I also enjoy preparing my canvases since I vary the support: linen, cotton, or mixed fabrics with grain.
Apart from the Quattrocento masters and Volpi, who do you look up to in art?
Oh, it is a long list. To focus only on the most emblematic names, there are some paintings of Peter Doig that I am really into, others not so much. My masters of the past list is large enough, the pre-renaissance painters as I have mentioned to modern painters that relate to the Quattrocento tradition such as Matisse, de Chirico, Morandi, Volpi, et cetera. Since I belong to a generation of artists that avoids sectarianism, I enjoy Martin Kippenberger as well as Donald Judd without losing accuracy.
Now let's land in the mid-1980s at the iconic Casa 7 of which you are one of the founding members of the gang. What is the group's main legacy?
The main legacy is: be radical in what you do and be aware of a sense of urgency. All the rest was the effort of each one of us individually. Of course it was important for all of us in the early eighties, specially the idea of a group and the fact that it some what supplied a space for a more radical art that at the time was embryonic. I do not see its legacy as much more than that but also no less.
To wrap up, what do you say for a rebellious young artist like you once were at Casa 7, now that you are an acclaimed, mature artist who succeeded to live off the paintbrush?
I vouch for the Casa 7 legacy: 'Be radical in what you do and be aware of a sense of urgency.'
Fabio Miguez: "Atalhos" (Short Cuts)
Curated by Rodrigo Moura
Through August 11, 2018
Galeria Nara Roesler, São Paulo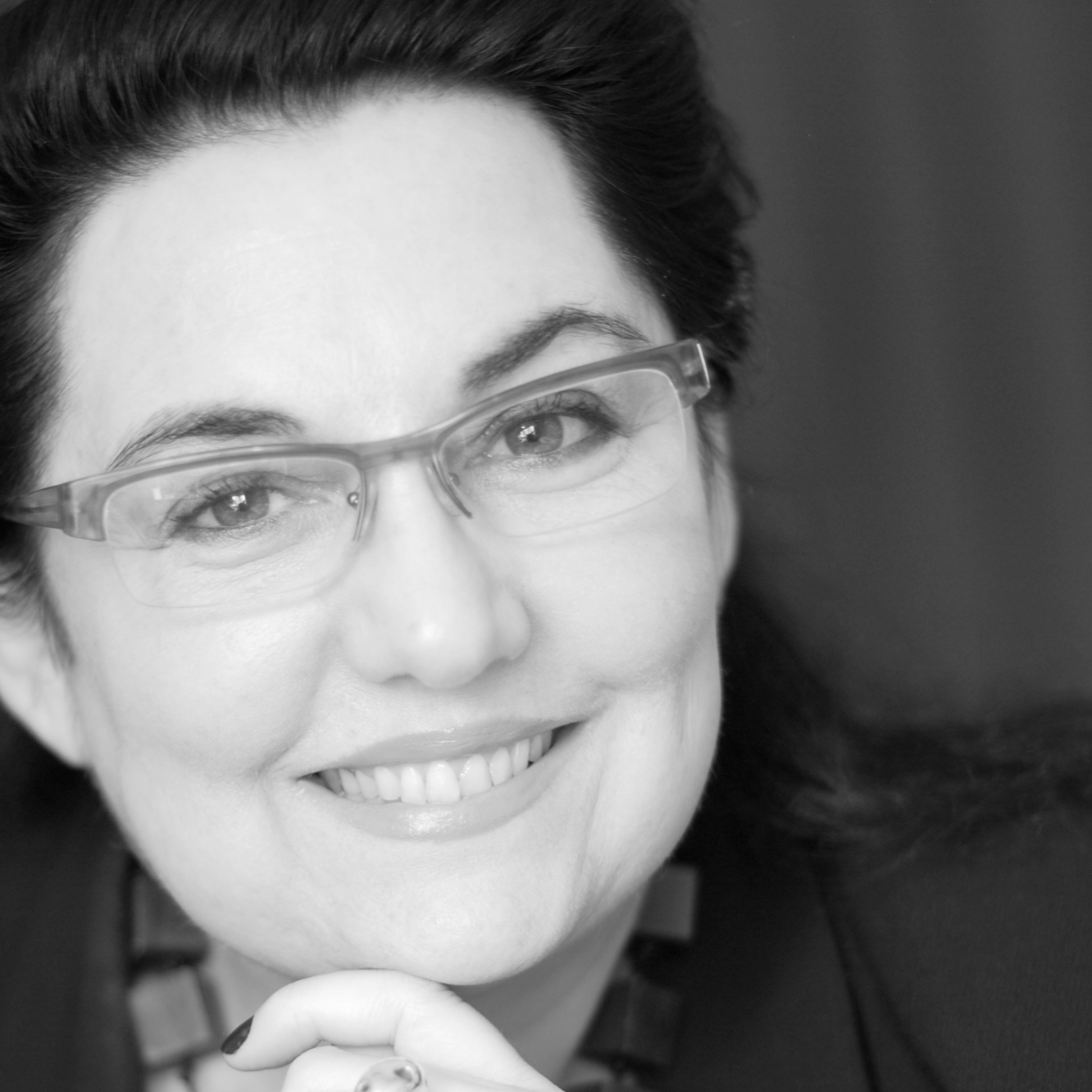 Rio-born Cynthia Garcia is a respected art historian, art critic and journalist fluent in five languages stationed in São Paulo. Cynthia is a recipient of the 2023 APCA (Paulista Association of Art Critics) award as a contributing editor of Newcity Brazil since its founding in 2015. Her daughter America Cavaliere works in the contemporary art market and her son Pedro Cavaliere, based in LA, is in the international DJ scene.
Contact: [email protected], www.cynthiagarcia.biz