Artist Luiz Hermano's "Trapézio," a large installation of floating steel sculptures at São Paulo's SESC Santo Amaro, is based on fifty-three different compositions of a sole geometric figure, the trapezoid, that is, a quadrilateral with at least one pair of parallel sides.
Commencing a four-decade career, Hermano took his first steps in art through drawing as a boy in his native state of Ceará where he learned metal engraving in his teens. Upon arriving in São Paulo at twenty-one, upon the  invitation of MASP co-founder and director Pietro Maria Bardi for a small showing in the museum, he was taken by the wave of neoexpressionist painting that seduced São Paulo-based young artists as a reaction against the rigor of the older generation's Constructivism. His colorful yet dark painted canvasses depicted mythical figures and flying objects of all kinds, such as the iconic "Festival de Pipas" (Kite Festival), a 1987 acrylic painting of an airplane made of blue and white kites against a vibrant yellow sky. The plane's fragmented composition signaled his tridimensional experiments through the next decade with wire as the prime material of his cocoons minutely hand-woven with sieves, electrical capacitors, sponges, tiny plastic toys, and miniature bakery molds, just to name a few of the gizmos meshed into the laboriously delicate interlaced airy sculptures. In the period, he also created "Esculturas para Vestir" (Sculptures to Wear), a series of organic forms made with wooden laths worn over the human body registered in a photo essay by photographer Bob Wolfenson, with wearable sculptures and photos showed at MAM/São Paulo in 1994. The decade closed with his groundbreaking "unstable" sculptures, malleable geometric figures that defy geometry's rigidity. From 2000 on, Hermano has delved into his geometric research to come up with "Geometria Invertida" (Inverted Sculpture) made of rebar and electrostatic painting, as seen at the present exhibition where he also shows unpublished serigraphs of his three-dimensional artworks that always depart from the lines of his drawings as he explains in the interview that follows.
The artist has exhibited in France, Germany, Portugal, Spain, South Korea, Argentina, Chile, Cuba, Mexico and in the US in New York's Museo del Barrio and at Expo Chicago. He participated twice in the São Paulo Bienal (1987 and 1991). In 2008, the Pinacoteca organized a large retrospective of his work in the exhibition, "Templo do corpo"(Temple of the Body).  His most important public artworks are a ten-meter-wide wire-mesh sculpture at São Paulo's Republica Subway Station, 1990; a seven-meter-long panel for SESC Santo Amaro, 2012; and "Mandacaru," a seven-meter-tall aluminum sculpture for the Cais do Sertão museum, Recife, 2014. In March this year, the artist exhibited serigraphs and wall sculptures at Le Magazyn, in Venice Beach, California. Presently, he is preparing two exhibitions for 2019 to show at Galeria Lume, São Paulo, and at Amparo 60, Recife.
Luiz Hermano, the present exhibition unveils another aspect of your tridimensional experiences based on nature's fractal geometry.  Describe to us the main installation, "Trapézios" (Trapezoids).
It is a vision of the creation of the universe when organic forms are transformed into geometric, fractal, crystal and rational forms, whereas the geometric forms become organic. The installation has circa fifty-three groups of trapezoids; however each group is a distinct composition on its own with each trapezoid positioned differently. They are all made of rebar with two-thirds painted black and the remaining in red. The trapezoids come in two sizes: thirty-eight-by-twenty-five centimeters and fifty-one-by-fifty-seven centimeters. They hang from the ceiling afloat circa eighty centimeters from a wooden platform on the floor. Natural light plays a significant role in this installation. The exhibition area is a large, high-ceiling, glass cube that allows the sun to bathe the installation diagonally, rendering a dramatic golden light especially at sundown. At nighttime, with artificial light, the opposite occurs, the installation is reflected on the glass bathing the windows and glass walls.
Your latest works are geometry-based researches on two fronts. In the exhibition you explore fractal geometric forms through the trapezoid in endless combinations. The other segment of your research is what you call "unstable" geometry. How did all this begin?
It all began with the series of "Cubos Movediços"(Unstable Cubes), in 1998, where I "broke" the hollow geometric figure by giving malleability to its angles. To transform geometry into something pliable compares to breaking rigid thinking. From geometry stems the modern way of thinking. Geometry's apparent simplicity is elegance in its purest form; it is the synthesis of knowledge. On the other hand, geometry has always existed in the form of symbols in ancient civilizations.
Now lets move to the 1990s when you developed "hand-sewn skins" by assembling tiny material of all sorts woven together one by one with fine wire, and creating open-mesh cocoons, like we find in nature, made into wall or floor sculptures. How do you manage this intricate, long weaving process?
The point of departure of my work is always a drawing that tells a story though the line. The next step is to render a tridimensional volume to the lines. In truth, my technique is the association of the knowhow of the artisans of the coast of Ceará, my native state, with the poetic imagination of the Sertão (the state's rugged backwoods). In these compositions each small piece has its own place and in the end it makes for an allegorical narrative. To engage in the repetitive gestures it requires, I move into a Zen level of concentration. I see the task of hand weaving as a gestural synchrony that entwines the real world and the magic of creation. My religion is my work; it is a mantra that induces me to meditate about the world, life, the unthinkable.
In the 1990s, you also explored the realm of body sculptures. Are these works your answer to Oiticica's "Parangolés"?
They are my "Esculturas para Vestir" (Sculptures to Wear). It came about soon after a trip to New York in 1994, when I worked together and lived with a community of artists. The exhibition with the same name happened at MAM/SP a few months later the same year with photos by Bob Wolfenson. It combined a dozen works produced by liana, copper wire, leather, chimes, wire mesh and wooden laths. Oiticica's "Parangolés" uses the body as support while I used the curves of the body to support the sculptures thus giving the wearer the possibility to dress up with the sculptures.
You come from humble origins—as a child you used to paint with the coffee sediment from coffee cups. Where does your artistic vein come from?
I was born in Preaóca, a region of small farms on a plateau called Tabuleiro do Ceará. I was always very curious, as a kid I was always engaged in playful art. My family is very creative—my mother sings, my uncles paint, and others led adventurous lives—but to be born an artist in a rugged place makes one feels very misunderstood. However, that precariousness plays an important part in my work. I began by drawing my personal mythology, a fantastical world stimulated by my grandmother's tales. Then I moved to Fortaleza to study philosophy because at the time there was no art school but I managed to learn engraving. In 1979, I moved to São Paulo to live off my art. During the 1980s, I was totally dedicated to painting and from the 1990s onward my main activity has been sculpture. My geometric forms aim to be organic, while my organic forms aim to be geometric.
It is also clear in your artwork you love hardware stores and street markets.
Since I can remember I have always been into appliances and utensils of all kinds. I love to meddle in Brazilian street markets north and south. In my travels in Asia, I did a lot of digging in the local street markets—the buzz, the objects, the colors, excites  my senses. I am wild about anything that challenges me to transform them into things miles away from their original function.
What artists have influenced your oeuvre?
Leonilson and I were good friends. When I arrived in São Paulo to exhibit my work in a small solo show at the MASP, in 1981, on the request of Professor Bardi, he welcomed me to stay in his home-studio. We had a lot of discussions and even some fights, but in the end both of us learned and matured. Sérvulo Esmeraldo was a true master. I was close to him and his wife Dodora, when I was in Fortaleza we were together. Finally, I must admit, Hélio Oiticica is always inspirational.
In Brazil, Ceará state has been traditionally very respected for its creativity in several artistic fields. Who do you claim are the main visual artists from your native state?
Raimundo Cela (1890-1954), Antonio Bandera (1922-1967), and the late Sérvulo Esmeraldo (1929-2017).
To wrap up, what advice do you have for an aspiring young artist like you once were?
Trust your potential, produce, work, transform. You will die and be reborn several times but hang on, in the end it will worth your while.
Luiz Hermano: Trapézio (Trapezoid)
Curated by Cauê Alves
Through July 29, 2018
SESC Santo Amaro, São Paulo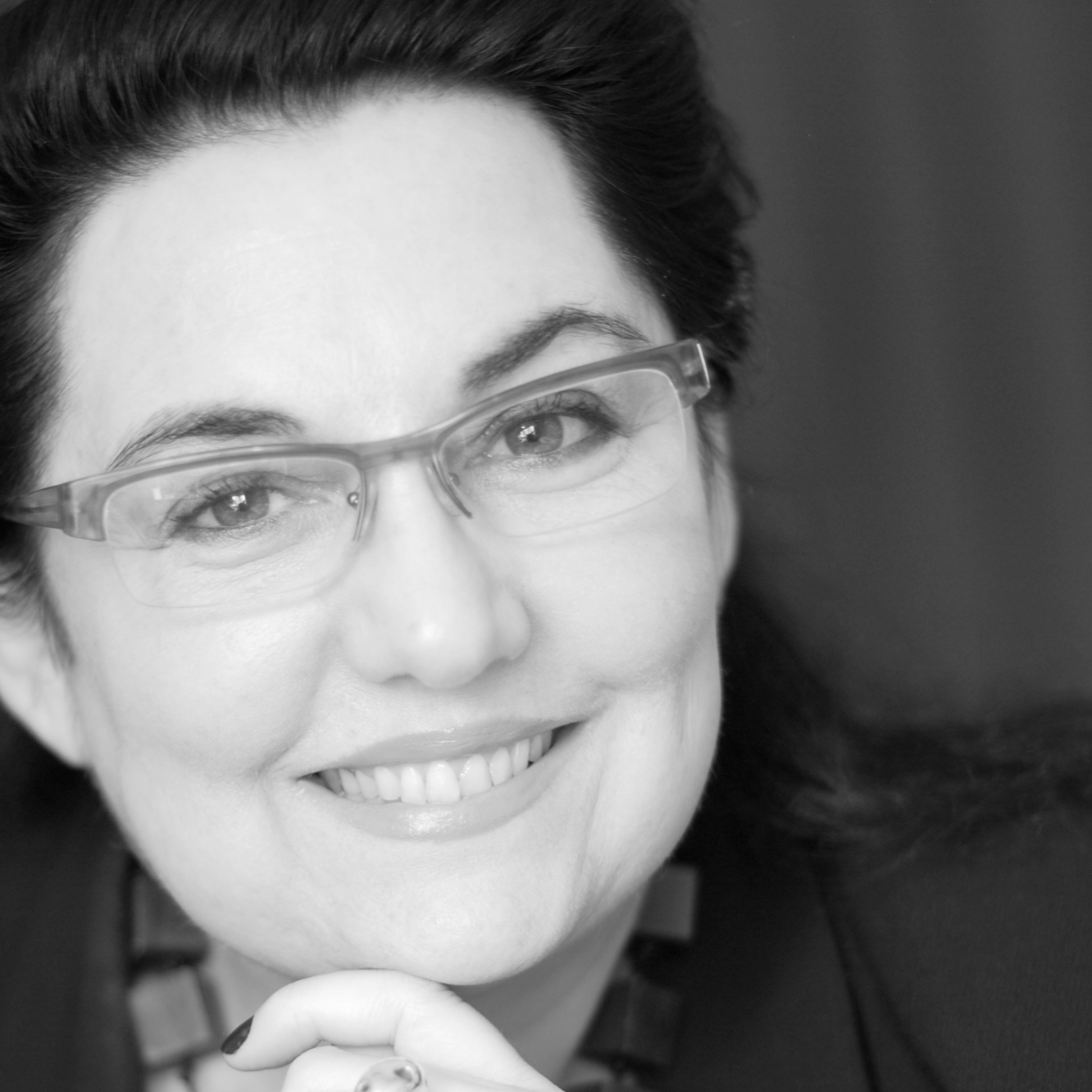 Rio-born Cynthia Garcia is a respected art historian, art critic and journalist fluent in five languages stationed in São Paulo. Cynthia is a recipient of the 2023 APCA (Paulista Association of Art Critics) award as a contributing editor of Newcity Brazil since its founding in 2015. Her daughter America Cavaliere works in the contemporary art market and her son Pedro Cavaliere, based in LA, is in the international DJ scene.
Contact: [email protected], www.cynthiagarcia.biz