Through June and July Guto Lacaz shows twenty works from 1995-2018 at Galeria Marcelo Guarnieri in the Jardins while he just finished having fifteen panels exhibited the whole month of May at the central isle of iconic Paulista Avenue to commemorate Brazil's Labor Day May 1. It has been thirty-three years since the artist stunned the São Paulo art milieu and was hailed by the public with the distinctive quick-witted-pop savvy of his work at the 1985 São Paulo Bienal seven years after choosing his path in the arts.
The gallery's exhibition title, "Guto Lacaz: art lab," speaks volumes about this artist-inventor who abides to low-tech DIY self-sufficiency and masters a variety of disciplines all to excite his fiery imagination translated into a peculiar narrative based in his holy trinity: art, science and technology. For example, the small twenty-two-by-fourteen-by-sixteen-centimeter table with a book on its tabletop entitled—both book and work—"The Book is on the Table," is a literal play on a national inside joke sparked by the standard phrase in beginner's English learning on the confusing two-letter prepositions "on" and "in." In Brazil, the phrase "The Book is on the Table" has been used in a commercial for an English-language school and even as the nonsensical title of a popular sports program broadcasted for ten years. So why not confer the linguistic frolic status of art?
Guto, how do you define your art?
Art is pure aesthetic energy. It is a plasmatic state ignited between the observer and the work of art bonding the two energetically. My work has a broad spectrum—it combines Dada, Pop, Op, kinetic, graffiti, sci-fi, surrealism, constructivism…
What are the core issues in your peculiar narrative?
Physics, astronomy, geometry, the avant-garde, graffiti, mirrored reflection, humor, color, Mondrian, my friends in the arts, composition, optical games, spatial games, verbal games, black and white, photography, order, chaos, interaction, electricity, movement, illusion, kinetics, surrealism and time, precious time.
Now tell us about the present exhibition.
For this exhibition I assembled a collage of several isolated works produced in the last two decades. For example, "Torre de Trens" (Train Tower, 2017) is the climax of an idea that refers to a work unveiled in the 1985 São Paulo Biennial, called "Welcome / Sayonara," a model train that "travelled" on its tracks in and out of my exhibition area and still remembered by those who saw it thirty years ago. Now for "Train Tower" I grouped twelve locomotives in pairs circling counterclockwise and clockwise on six tracks that conveys a kinetic hypnotic effect.
In the exhibition you pay several tributes. Who do you honor this time?
First of all, "Sérvulos" (2018) honors my great master and dear friend, artist Servulo Esmeraldo, who passed away last year. It is a group of four white squares over a black panel equipped with a mechanism that renders the viewer a kinetic visual experience. I pay a tribute to the Dada movement with "Volta dada" (2017), a reading of Duchamp's readymade in the form of a kinetic model of a bicycle wheel balanced on a stool positioned head down spinning around a central axe. 'Isaac Newton / Albert Einstein' which I originally did for my Einstein exhibition at the Instituto Sangari in 2000, is a plastic way I found to put these two exceptional physics geniuses together, having as the common element between them a simple apple. I also honor the Bossa Nova with a work with the same name, originally conceived in 1994 as a tribute to Bossa Nova's composer Tom Jobim the year he died. This new version is white over white in a reading that references Russian artist Kazemir Malevich. The "Dauquad" series, produced in 2017, an optical homage to Piet Mondrian, revolves around the square.
Explain to us what is behind the work that teases the art market dubbed "Original e Cópia" (Original and Copy, 2018).
"Original and Copy" I made formerly for Banco Santos in 2000 for an exhibition at MUBE [Museum of Brazilian Sculpture] on the occasion of the launch of the bank's website before it submerged in a similar tropical-style Bernie Madoff scandal… So artists were asked to paint two two-by-one-meter-works on the theme of technology. Both paintings were paid by the bank, which kept one work and the artist the other. For the MUBE exhibition, this gave me the idea to replicate the exact same image by using the technique associated to graffiti of the stencil and spray. The only difference between the two works being one has written original on it and the other copy. When I sold the work to the bank and the contract signed, I handed them the copy. Since I kept the original, I made another copy for me, hanged the pair side by side at home and my friends loved the pun. So for my show now at Galeria Marcelo Guarnieri, since people love this artful joke, I reproduced a diptych miming the concept. (LOL)
(LOL) Now let's move on to your urban exhibition "Paulista" at São Paulo's iconic avenue.
For the fourth edition of the Exposição de Maio na Paulista (May Exhibition at Paulista), the Worker's General Union (UGT) asked organizers Monica Maia and Fernando Costa Netto from DOC Galeria to invite two artists, Carla Caffé and I. Each one of us created fifteen visual comments on the theme of the fourth industrial revolution totaling thirty 3.5-by-2.5-meter light panels placed along the center isle of the avenue. My works are in the direction of Augusta to Pamplona streets and Carla's were placed in the opposite sense. I created panels on AI, driverless subway trains, driverless Uber cars, Isaac Newton and the apple, Rodin's The Thinker, etc.
To wrap up, what advice would you give a young aspiring artist?
I'll quote fire-eating playwright Nelson Rodrigues when he was asked the same thing decades ago: "Grow old!"

Guto Lacaz: art lab
Through July 21, 2018
Galeria Marcelo Guarnieri, São Paulo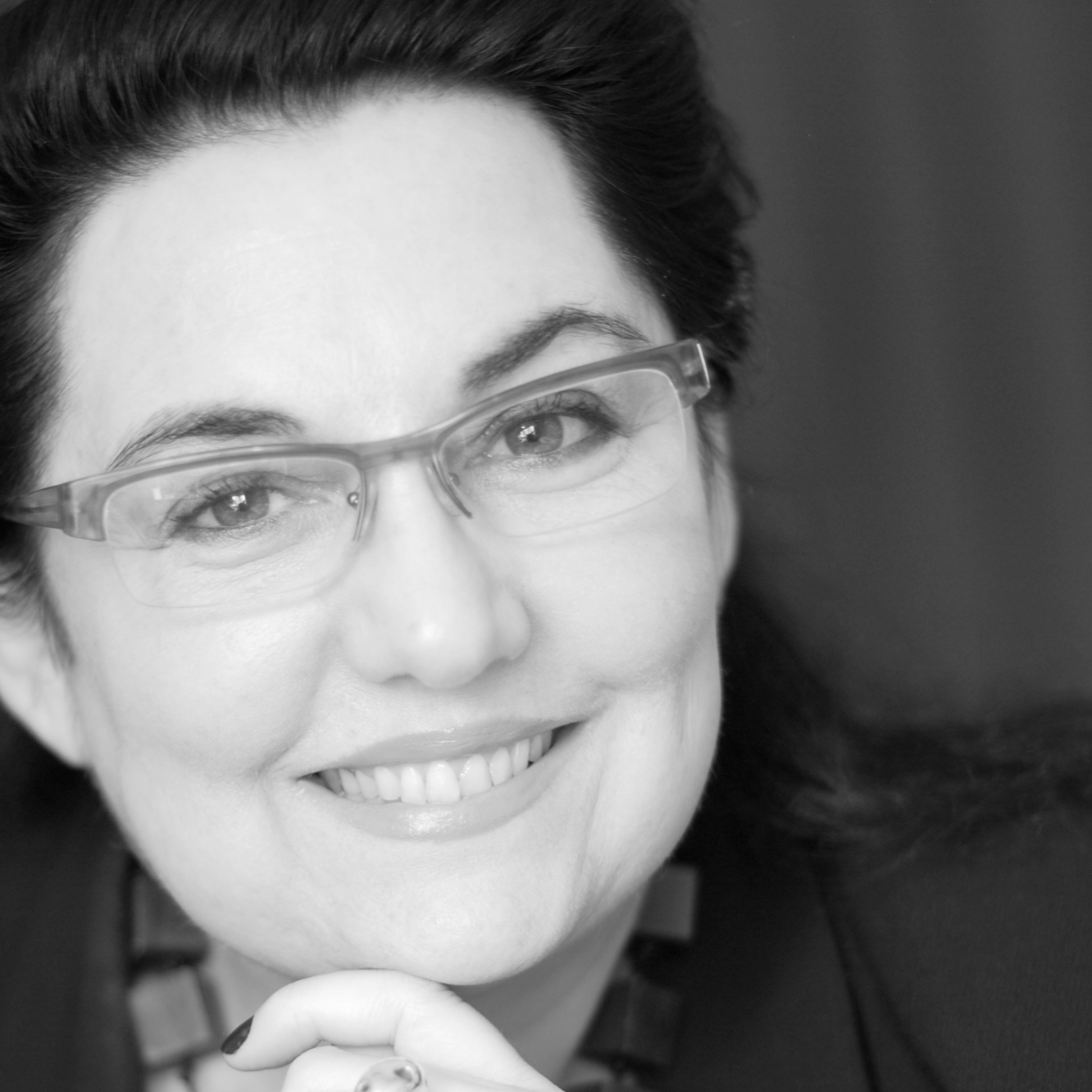 Rio-born Cynthia Garcia is a respected art historian, art critic and journalist fluent in five languages stationed in São Paulo. Cynthia is a recipient of the 2023 APCA (Paulista Association of Art Critics) award as a contributing editor of Newcity Brazil since its founding in 2015. Her daughter America Cavaliere works in the contemporary art market and her son Pedro Cavaliere, based in LA, is in the international DJ scene.
Contact: [email protected], www.cynthiagarcia.biz