One of the heavyweights of Latin American art since the mid-sixties, Claudio Tozzi is on show at year-old Galeria Houssein Jarouche in the Jardins neighborhood with twenty-eight works selected by former Tate Modern curator Sofia Gotti. With paintings, installations, Super 8 films and sculptures ranging from the mid-1960s to 2017, the exhibition in its own right makes for a small retrospective of the prolific and inquisitive São Paulo-born artist, generally associated with the Pop Art phenomenon by the public at large.
Once an activist architecture student fighting for a fairer society against Brazil's dictatorship through the content and form of the vividly exuberant, graphic-inspired iconography of his paintings, Tozzi is today a household name of Brazilian contemporary art who holds a PhD and has been, for the last four decades, a professor at the renowned FAU/USP university. In our interview, he undoes the misinterpretation of his work by pointing out differences as well as obvious similarities between his politically and socially charged works and American Pop Art.
Tozzi's works have been extensively shown locally and abroad in iconic international exhibitions such as "The World Goes Pop" at the Tate Modern, and the traveling US show "International Pop" at the Walker Art Center, The Dallas Museum of Art and The Philadelphia Museum of Art. He has participated in biennales in São Paulo, Venice, Paris, Medelín (Colombia), Havana, Makurazaki (Japan) and Mercosul.
Claudio, your work follows a well-defined formal process since its beginning in the 1960s. Tell us about it.
A constant characteristic in my work comes from the fact it is "built." Since my early works related to the Vietnam War in 1963-1964, I appropriate images from magazines and newspapers. The formal elaboration of each image is previously structured by criteria of composition, lines and axes that determine the final work—all this reflects my formation in architecture and design. In the second half of the sixties, works like the Multidões [Crowds] series, Bandido da Luz Vermelha [Red Light Thief] and Astronauta [Astronaut] show a formal organization of the painting becoming more evident as well as a fusion of the structure "itself" with the superimposed images. In this period, one of art's main concerns was message and image content. In Brazil, those were days charged with political oppression and repression toward anything remotely avant-garde. As for the procedure, I employed the same technique found in traffic signs as well as Ben-Day dots present in mass communication. Through the appropriation of existing images, as taught by Duchamp, I eliminated interferences such as light and shade to reduce the image to its core elements.
How did your work evolve in the 1970s and how does it relate to the present exhibition?
In the seventies my painting became more symbolic and elaborated. The phase Parafusos [Screws] is characterized by the screw as symbol of the cultural oppression at the time; the first one of the series is a screw constricting a brain. It is a work of synthesis: form-content. At the time, I worked on several types of supports and materials. Along with my friends, Flavio Império, Victor Knoll and Julio Abe Wakahara, we did a series of four Super 8 films—Grama [Grass], Fotograma [Photogram], Seio [Breast] and Morte da Galinha [Chicken's Death], on show now at Galeria Houssein Jarouche—where the support of the image was the physical film itself. In the 1976 Venice Biennale I built an installation only with natural elements: stones, grass, soil, sand, etc., then washed all the stone floor with an eucalyptus essence soaked in tow to spread the perfume through the space and thus stimulate in the visitors the sense of smell. In the present exhibition, some of my most recent works relate in a more subtle way to the "protests" present in my paintings and objects of the 1960s and 1970s. For example, Transbordamento [Overflow, 2011] is a red bricklayer's wheelbarrow perforated by a black tube. The cart is overflowing with gravel reflecting the state of corruption in the country. Migração [Migration, 2017] is a life jacket that tackles the problem of human exodus.
Explain more about the socio-political intention embedded in your work.
Since the beginning, my intention has been focused in constructing a formal structural system on the oeuvre that reflects the desire for a fairer society. Every detail is planned, every inch, line, point, form, color. The formal balance of the painting mirrors what I long for: a more egalitarian society. Compared to my original intention to communicate this message in the 1960s, my works today found a subtler narrative to convey it.
Another distinctive characteristic in your art are your pointillist, dotted surfaces.
The dotted surfaces refer to the construction of the image I was talking about before. It is an appropriation from graphic design where the image is made through optical illusion. It allows for more sophisticated colors by overlapping the same color and permits the viewer to optically "add up" the colors and establish a chromatic dialogue. There are several tools I use to achieve this effect: a dotted paint rubber roller, a short bristle brush or through silicone dotted sheets.
American Pop Art became synonymous with this dotted technique associated to comic books. So what differences are there between your Pop Art and American Pop Art?
Since my technique was appropriated from mass media and urban signs and symbols, it naturally created a visual similarity with Pop Art. However all my work concentrated on the social condition in our country and my themes tackled our grave social problems. It is distinct from North American Pop Art since the narrative of American artists was based on consumerism and glamorizing its images and supermarket products. Most of my work in the sixties and seventies denounced Brazil's military dictatorship. I was an architecture student and like most young people then I was totally opposed to the coup, and my work clearly reflects that. The themes referred to rallies and the social movements that contested the injustice going on. My works were exhibited in unconventional spaces, like bars, not only in museums and galleries. I even distributed it for free in leaflet format during soccer matches. Since my narrative was appropriated from mass media and comic books it automatically drew a large audience. As for the concept, it was rooted in the New Objectivity movement, a new figuration highly influenced by the techniques used in Pop Art.
One of the climatic moments in this period happened when you dared challenge our military dictatorship by exhibiting in Brasilia, the siege of the federal government, your iconic three-meter-long painting, "Guevara Vivo ou Morto" [Guevara Dead or Alive, 1967], at Salão Nacional de Arte Contemporânea [National Salon of Contemporary Art]. What happened?
"Guevara Vivo ou Morto" was nearly destroyed to pieces while on show in Brasilia. Five years later, it reappeared in São Paulo's Municipal Department of Culture and I was finally able to restore it. The early 1970s was very tough for those of us against the government, my studio was invaded and plundered by the police, I was imprisoned for fifteen days in the military barracks…
Another significant facet of your versatility regards your public artworks in São Paulo.
Public artwork was something I always envisaged due to my studies in architecture and urban design in college. A visual artist should propose objects and signs integrated to the cityscape. My first experience took place in 1972 with Zebra [which in Portuguese slang means unexpected], made of sixteen two-by-two-meter zinc panels attached to the blind façade of a high-rise depicting fauna's most graphic of all mammals. After that I realized several site-specific projects in office and residential buildings, subway stations, college campus as well as São Paulo's Worker's Justice Center. My most recent project in visual identity is the front façade that changes with the sunlight of Edificio Luminus, a high-end condo soon to be launched in the Jardins neighborhood.
To wrap up, both as a teacher and artist what would you advice an aspiring young artist?
Research different narratives in art history identified with your work. Investigate new techniques. Exercise your gaze. Enlarge your traditional vocabulary. Indulge in multidisciplinary exercises by creating spaces, installations, objects, etc. Include new references in different areas such as finance, science, lighting, scenography, dance, sound design, movie, Internet, etc. Above all, be totally focused and, finally, work damn hard.
Claudio Tozzi
Curated by Sofia Gotti
Through June 9, 2018
Houssein Jarouche Gallery, São Paulo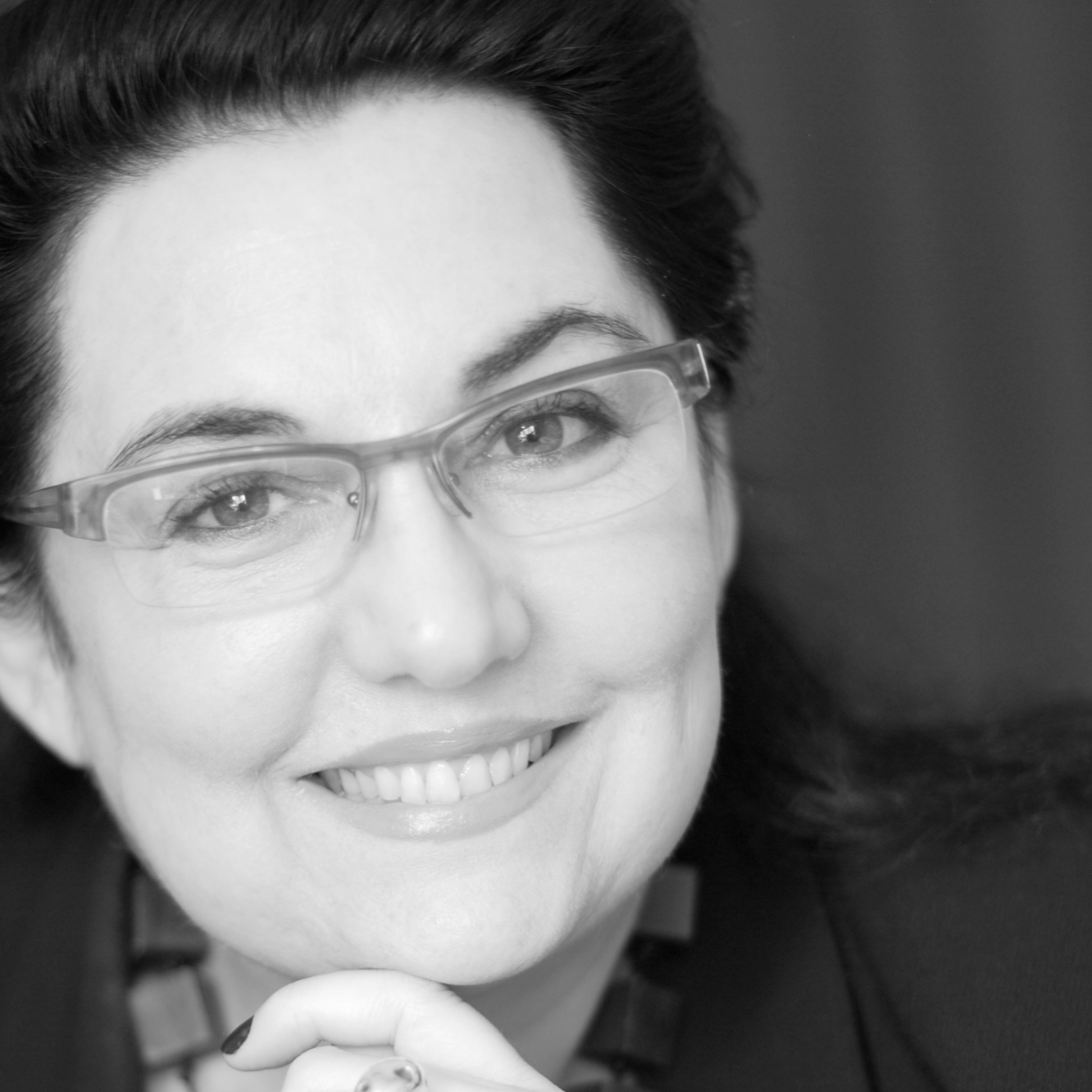 Rio-born Cynthia Garcia is a respected art historian, art critic and journalist fluent in five languages stationed in São Paulo. Cynthia is a recipient of the 2023 APCA (Paulista Association of Art Critics) award as a contributing editor of Newcity Brazil since its founding in 2015. Her daughter America Cavaliere works in the contemporary art market and her son Pedro Cavaliere, based in LA, is in the international DJ scene.
Contact: [email protected], www.cynthiagarcia.biz