Emanoel Araujo is showing for the second time at São Paulo's MASP. In 1981, already an acclaimed artist, the late museum's founder and director Pietro Maria Bardi exhibited a series of his metal floor sculptures on the MASP open space overlooking Paulista Avenue. Now displayed on the museum's grand sunken floor, Araujo stages a cross-section of his artwork in "A Ancestralidade dos Símbolos: África-Brasil" (The Ancestrality of Symbols) through June 3. The exhibition also comes with a comprehensive, well-documented bilingual Portuguese-English book.
As part of MASP's celebration of our Afro-Atlantic ties and 130 years of slavery abolition, the exhibition conveys an intense feeling of African and Bahian culture characteristically at the core of the artwork by this seventy-seven-year-old gay Afro-descendant who has always championed inclusivity and diversity. Among the seventy works organized in four themes—geometries, masks, ships and Candomblé orishas—are geometrically constructive floor and wall sculptures, some from 2017; large-format woodcut prints with overlapping geometric shapes highlighted by the wood grain of the printing blocks, from 1970-1980; as well as a selection of his internationally awarded poster design from the 1960s based on the cordel literature woodcut illustrations from Brazil's northeastern popular art.
Parallel to his eclectic visual art career, this cerebral native of Santo Amaro da Purificação—a village near Bahia's capital, Salvador—born from an Afro-descendant goldsmith father, has directed two major Brazilian museums. In the 1980s, he was at the helm of the Museu de Arte da Bahia (MAB), in Salvador, and in 2004 he founded the Museu Afro Brasil at Ibirapuera Park in São Paulo, to this day under his management and curatorship. In between these jobs, he headed the Pinacoteca do Estado and promoted a full architectural renovation in the 1905 neo-classic building by Pulitzer prize-winning architect Paulo Mendes da Rocha. Prior to that, in 1988 he was visiting scholar for graphic arts and sculpture at the Art College of the City University of New York. The following year, he participated in the collective show "Introspectives: Contemporary Art by Americans and Brazilians of African Descent" held in Los Angeles at The California Afro-American Museum (CAAM).
Araujo, himself a prominent collector of Afro-Brazilian and African art and artifacts, has exhibited his own artwork as well as his private Afro-Bahian collection several times locally and abroad. His art is found in prime private collections and major museums in the country.
Emanoel, you are a true Renaissance man. You are a sculptor, engraver, draftsman, painter, set and costume designer, graphic designer, museum director and curator… How did all these activities flourish?
These cultural manifestations are all very dear to me and each one came in its own time. I originally was a draftsman in my native town of Santo Amaro da Purificação. When I left for Salvador, I took on woodcut engraving as well as designing set and costume for the theater. It had to do with the work that was offered to me at the time and my own will to embrace new fronts of creativity.
When you arrived in Salvador in the 1960s, the capital of Bahia was a cultural melting pot and you were taken by its ebullience. Tell us about it.
I left for Salvador to finish high school and study architecture.  Salvador was full of life; it was exploding with cultural manifestations and brilliant minds. Architect Lina Bo Bardi had just founded the Modern Art Museum.  Theater director Eros Martim Gonçalves was at the helm of the drama department of the Federal University of Bahia, headed by another great guy, dean Edgard Santos. German choreographer Rolf Geleweski directed the most important dance school and avant-garde Maestro Koellreutter, also German-born, conducted the music school. Even the Department of Tourism was lucky enough to be directed by an open-minded man, writer Vasconcelos Maia, who was passionate about the culture of Bahia and gave a new approach to the religious feasts both Catholic and from the Candomblé cult. We had writers like Jorge Amado and Odorico Tavares, and poets like Carlos Anísio Melhor and Jair Gramacho. In the state's Press Agency worked samba composer Batatinha as well as my cousin Margarida, the first woman in Bahia to operate a linotype machine. Salvador was an ongoing celebration!
After Salvador, you moved to Rio.
As an art student of the Federal University of Bahia I was invited for my first exhibition in 1963 at Galeria Macunaíma in the art department of the Federal University of Rio de Janeiro.  The event gave me the chance to get acquainted with Rio's artistic milieu. Rio was stunning: it was calm and vibrating at the same time, there still were many nineteenth-century buildings rendering the town a romantic atmosphere. At Largo da Carioca square, one would bump into the great samba musician Pixinguinha and engraver Adir Botelho next to a baiana cook in full white garb with turban, lace and necklaces with her tabuleiro (tray) full of typical street food from Bahia. I still remember my first review signed by art critic and engraver Quirino Campofiorito, published in the old Diário de Notícias newspaper.
In 1977, you participated in the second edition of FESTAC (World Black and African Festival of Arts and Culture) in Lagos, Nigeria. Was this a turning point in your life?
It was not exactly a turning point in my artistic thinking but more a desire to visit Nigeria that has influenced the culture of Bahia in so many ways since colonial times. It was a most unforgettable cultural experience in the great African continent. As soon as I returned to Brazil I realized the woodcut engraving series "Suite Afriquia" based on the Nagô cosmogony. It sealed my closeness to religious cults of African origin and my fascination with Dona Maria Bibiana do Espírito Santo, known as Mãe Senhora, the matriarch of Ilê Axé Opó Afonjá Candomblé cult in Salvador.
Then you also had the opportunity to visit the States.
In 1972, I went to the United States by invitation of the State Department to visit museums from coast to coast. I had the good fortune to meet the curators who showed me their museums as well as their storage spaces.  I visited the Barnes Foundation in Philadelphia with its collection of African and Native American art; the Winterthur Museum in Delaware with furniture from the 18th and 19th centuries; Frank Lloyd Wright's remarkable Fallingwater House. At the Preservation Hall in New Orleans, I had the insight that would complement my cultural aspirations. Soon after the trip when governor Antonio Carlos Magalhães invited me to head the Museu de Arte da Bahia [Museum of Art of Bahia], I felt ready to accept the new responsibility.
So let us wrap up with an advice for a young aspiring Afro-descendant artist today.
Countless Afro-descendants have contributed with their talent to build our national identity. So be adamant, be obstinate, be stubborn.
Emanoel Araujo, A Ancestralidade dos Símbolos: África-Brasil (The Ancestrality of Symbols)
Curated by Tomás Toledo
Through June 3, 2018
MASP, São Paulo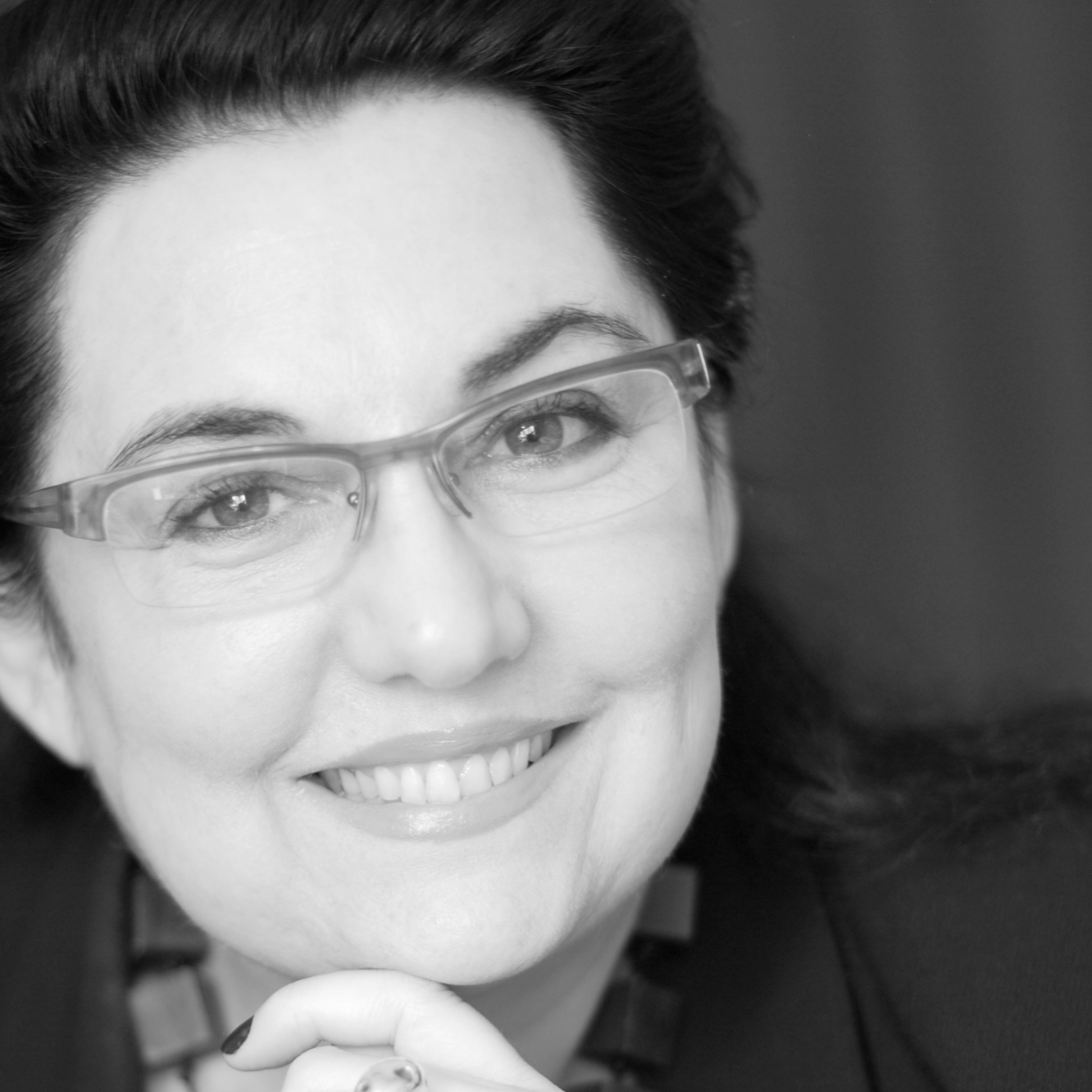 Rio-born Cynthia Garcia is a respected art historian, art critic and journalist fluent in five languages stationed in São Paulo. Cynthia is a recipient of the 2023 APCA (Paulista Association of Art Critics) award as a contributing editor of Newcity Brazil since its founding in 2015. Her daughter America Cavaliere works in the contemporary art market and her son Pedro Cavaliere, based in LA, is in the international DJ scene.
Contact: [email protected], www.cynthiagarcia.biz