Spanish-Brazilian artist Sara Ramo is on show at the Galpão warehouse of Fortes D'Aloia & Gabriel with eleven new works in the form of collages, sculptures and installations. Although the title of the exhibition, "Cartas na Mesa" (Cards on the Table), refers to three works out of a series of ten wall-tapestry playing cards made of a geometric collage of fabrics and paper roughly sewn together, it is with the other works on display that the forty-three-year-old artist undeniably puts her cards on the table. Do not be misguided by Sara Ramo's ingénue looks—things ordinary, unglamorous and mass-produced typify her oeuvre, embedded in well-crafted concepts that render her Arte Povera-inspired critical narrative a peculiar obscure poetics all its own.
For instance, lying on the gallery's cement floor is a red light to uniformity and separatism. It is "Trail, Cast, Scratch," thirteen buckled men's brown leather belts lined up in a perfectly straight nineteen-meter-long trail that divides the exhibition ground lengthwise, resembling the dangerous dichotomizing atmosphere "we and them" more than ever firmly installed in the world after Trump's election or in Brazil since Lula's imprisonment.  Made of rags, soil, rubber and trash, the tremendously suggestive "Sentinel" watches over the decadence of male-oriented abuses of power with the meter-long black sculpture of a turd-like coiled anaconda with a head that clearly alludes to a large flaccid penis.
The in situ experiment using natural light dubbed "Stage Lighting" is another cleverly simple play of concept and execution weaved very adroitly. It is a panel made of broken green glass bottles inserted in the void of the architecture's lattice cement wall of the front façade of the gallery. While it benefits from the natural light, its crisscross jagged transparency is transformed into a wall of despair. Another commentary on the world's or Brazil's instability is staged by the installation "Evidence." It is a sharp scalene triangle simply made of dark red soil structured over wood and meshed wire with its incongruent, unequal sides up against the firm right angle of the exhibition room.
These indigestible times also inspire the ingredients to the recipe of two ninety-centimeter-long tea sandwich sculptures, "Cocktail Reception Food." Here instead of flour for the triangular bread slices the English enjoy on their teatime, the dough comes from dental stone while the traditional cucumber filling is a mix of old rags. It seems to ask: when are we to halt chomping down blindly on anything Big Bro tells us too?
The artist has taken part in the followings Biennials: Mercosur (Porto Alegre, 2013 and 2007), Sharjah (United Arab Emirates, 2013), São Paulo (2010), and Venice (2009). Public and private collections with Ramo's works include Fundación Botin (Santander, Spain), Fondazione Cassa di Risparmio di Modena (Italy), MAM (Rio de Janeiro), Pinacoteca (São Paulo), and Inhotim (Brumadinho), among others. She is also currently showing at two collective exhibitions in VideoBrasil, São Paulo, and at the Luís Paulo Montenegro Collection in Sala de Arte Santander, Madrid. During the fall, Ramo will hold a solo exhibition at Galeria Travesia Cuatro, Guadalajara, Mexico.
Sara, you conceptualize your ideas remarkably well. How do you process your work?
I cannot imagine working in an organized fashion. All the ideas are mixed up together as in a big cauldron along with anxiety, discomfort, adrenaline and will.
What took you to visual art?
My interest in the arts developed early on, I had free classes in the state school where I studied and took free courses in events promoted by the neighborhood associations. I had theater, choral, dance classes, but I lived in an area distant from the cultural center, from museums. When I lived in Araxá (interior of Minas Gerais state), I took painting classes with a group of retired ladies—it was lots of fun—they painted flowers, I painted mushrooms and we became friends. When I moved back to Madrid, in the meeting about my expulsion from high school, my mother was desperate. The coordinator asked me what I wanted do to do in life. I do not know why, I answered: art. So I was enrolled in a pilot technical high school that was being implemented in the state school program.  I liked art in general, movies, literature… I always thought of myself as someone having a cameo role at the margins of society, so art was perfect for someone like me.
Dance was also very important in your life.
I fell in love with it when I got in contact with contemporary dance in Belo Horizonte. Somehow to use the body as a work instrument rendered me a libertarian sensation. For the most part everything is a concoction of choice and chance. It is even hard for me to know where I really came from. Looking at my life with some distance and perhaps because of the different experiences I've had, it all seems like fiction.
You are both Spanish and Brazilian. How do you juggle this duality?
My childhood and adolescence seems from another time when we played out in the streets and were free to come and go as we wished in both Madrid and Araxá. My family never pressed me on anything whatsoever, I was always free to make my own choices. I have lived my life between two countries. I was born in Madrid but came to Brazil when I was a month old. When we moved back to Spain I didn't speak a word of Spanish so I found it hard to adapt. Now I feel it is a good thing to be from two countries—it is good for work since it gives me a wider perspective. I will always be a foreigner in both lands. In one way or another we all come from the crossroads of the world.
Your work has a politicized, denouncing edge woven within it. Is that your intention?
Denouncing, I am not so sure, but it surely displays a critical gaze even if the path is not an obvious one.
Now explain to us the concept of this exhibition, Cartas na Mesa (Cards on the Table).
The title refers to a work made up of ten deck of cards made in banner-format that together as a group works likes an oracle or the lyrics of a marchinha [music genre played in carnival that pokes fun]:
1. À fé de todos, espelho meu [To everyone's faith, my mirror]
2. Às filhas e aos filhos deste solo [To this land's daughters and sons]
3. Margens não tão plácidas [Not such placid riverbanks]
4. Há histórias não contadas [There are untold stories]
5. O rei está nu [The emperor has no clothes]
6. Berços de ouro [Silver spoons]
7. O lucro não é tudo [Profit is not all there is]
8. Festejar importa [Celebrating matters]
9. A alegria nos move [Joy moves us]
10. Salve o sonho delirante! [Save the delusional dream!]
These phrases and to think about space as a scenography, what is real in staging, are good clues to understand the exhibition. There is a strong poetic and humanistic approach to it but it also chisels a critical gap in a very difficult period in Brazil—sometimes I was taken by a general sense of despair. In truth I decided to go on with the exhibition to continue reflecting on and assuming Brazil's violent complexity and what is real that permeates the relations of power in today's society.
So how do you feel about making art that is acquired by some of those who have enriched themselves through schemes denounced by your art?
I find there is something very wicked in this type of question. I'm not a heiress so there is enough utopia of my part to live out of my work as an artist above all in a world where capitalist obscenity constantly digs into subjectivities and differences.
So what advice would you give a beginning artist in this world?
Do not suffer too much taking things to the limit of sanity. Be patient and listen to the process. Be open to what is not understood. Do not ever try to adjust accordingly.
Sara Ramo: Cartas na Mesa (Cards on the Table)
Through May 19, 2018
Presentation essay by Bianca Dias
Fortes D'Aloia & Gabriel / Galpão, São Paulo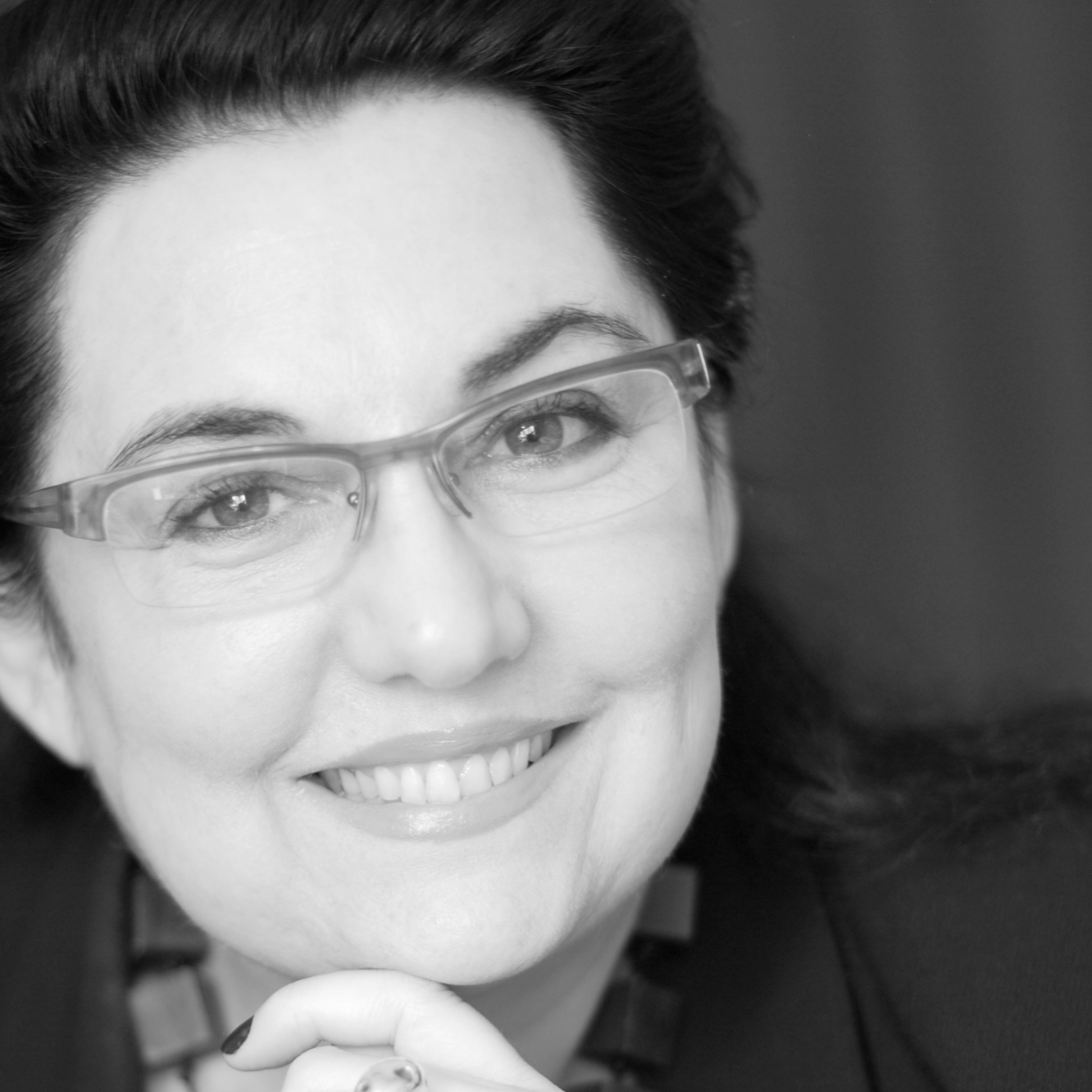 Rio-born Cynthia Garcia is a respected art historian, art critic and journalist fluent in five languages stationed in São Paulo. Cynthia is a recipient of the 2023 APCA (Paulista Association of Art Critics) award as a contributing editor of Newcity Brazil since its founding in 2015. Her daughter America Cavaliere works in the contemporary art market and her son Pedro Cavaliere, based in LA, is in the international DJ scene.
Contact: [email protected], www.cynthiagarcia.biz