Rio-born New York resident Maíra Senise's second solo exhibition, at São Paulo's Zipper Galeria, is entitled "Gárgulas ao sol do meio-dia" (Gargoyles in the Midday Sun). Accordingly, the frenetic paintings on linen canvasses unfold spontaneous and informal jagged fables kindled by excitement, disillusion and melancholy. Mysterious mementos, tall scented-oil vases and macabre characters, both human and animal, are caged in child-like hybrid landscapes of bubblegum pink, baby blues and pistachio green. Most of the paintings display the haunting façade of a doll house and a bright sun monitoring the whimsical activity going on in the peculiar universe of the twenty-eight-year-old artist.
In line with the imaginary themes of the canvases, "Familiar Landscape" (2017/2018), placed at the center of the room, is a bizarre bric-a-brac that renders a tridimensional quality to the intimate narrative with a punk feeling of no future. Staged over a mirrored tabletop, it is a playfully wicked sculpture installation made up of a cluster of miniature colorful ceramics with crossbreed creatures, girly stuff and body parts all roughly glazed in nail polish, acrylic paint and touches of glitter.
The artist's first solo show took place in 2017 at Mexico City's Machete Galeria de Arte. Before that, Maíra Senise participated in two collective shows in New York City: "1St Gestures," Garden Space, in 2017, and "Resilience," at Emma Thomas Gallery, in 2016, an all-female art exhibition featuring five Brazilian artists living in New York.
Maíra, what took you to New York?
Initially I moved to New York City to study oil painting at SVA [School of Visual Arts]. After that I studied mixed media with artist Bruce Dorfman, worked in a restaurant, in a cafe, but now I work part-time as studio assistant to a Brooklyn-based artist and at my studio in Greenpoint Brooklyn.
So how is life in New York City for a young foreign struggling artist?
When I moved three years ago, my life was feverish. I was open to absolutely everything that made me connect with the city and make new friends. It was great fun and soon enough I felt at home. Nowadays my life is much more low-key. I spend most of the time in Brooklyn at my studio, in my part-time job or in the apartment I share with my boyfriend, musician Jack Manley, in East Williamsburg. I hang out with a group of Brazilian and American friends. We develop exhibition projects, engage in conversations about art and make studio visits together. When life is not so hectic I find time to visit art exhibitions. In the evenings sometimes there is an opening or a music show by some friend…
Do you sell your work in alternative art fairs?
I sell my work in art books fairs, like Printed Matter's NY Art Book Fair at the MoMA PS1, or at Hester Street Fair.
When and why did you decide to be an artist?
I never thought about being an artist, it came as a long and natural process. However having worked with fashion made me recognize my interest in aesthetics so I began to dedicate more time to my drawings and paintings. I began drawing in my teens by the time I was twenty-five I was one-hundred-percent sure I wanted to work in art.
How tough is it for someone like you from another country?
I guess it is the same as in any other profession. In my case I chose the harder way, to live in a foreign country, beginning from scratch and being a Latin-American woman. I have been in situations I would never have found myself had I been in Brazil but in the overall I feel pretty lucky.
Do you plan to move back to Rio?
I don't have any plans, although I do have a close sensorial attachment to Rio: I miss the air, the odors… Maybe that is why I keep painting houses, it probably relates to a homesick feeling.
Now, let us move to the concept of your solo show at Zipper.
These canvases bring new elements to my work like the vases as well as unusual materials such as nail polish, glitter, sequins as well as an essential oil. The vases came up because when one paints objects made to contain things inside them when they are painted we do not know what is in its interior. The vases in the paintings, but especially the installation, function as landscapes/cities built by imperfect layers of plaster.  The first canvases were mainly about vases with hardly any figures. In contrast, the last ones have animals and figurines, but the vases are camouflaged in the landscape. The vases contain my doubts, my uncertainties and dilemmas, the animals on the other hand make for my comfort zone. At the bottom of all this is a paradoxical feeling of beauty and destruction.
How do you define your style in painting?
My work is in a limbo between figurative and abstractionist art. It flirts with the universe of naïf art or situations in art brut, like Jean Dubuffet.
The paintings have a dreamlike quality. Do you write down your dreams?
No I don't. Usually the last canvas is a projection of the next one with some specific parts of the painting generating the following work. I am not faithful to my drafts, my compositions pop up directly onto the canvas. It is not an entirely spontaneous experience since I follow certain steps to produce each canvas.
Where does this universe come from? Do you appropriate images?
I don't use any image as reference, everything on the paintings are very simple universal symbols—the house, the sun, the vases—or they are hybrid forms that are a part of my repertoire for some time. Usually these animal/human figures repeat themselves in my work, they are their own models. Ever since I began painting ten years ago these hybrid animal figures appeared in my work. With time they became more deconstructed and anamorphic. Some of my references are cave paintings and children's art.  Another source of inspiration are decorated utensils, objects from our imagination and even arts and craft. Other references come from my hometown of Rio de Janeiro: the violence behind its beauty and innocence.
What artists inspire you? What exhibitions have caused a special effect on you?
I love the first decades in the work of Philip Guston when he was an abstract artist I also love Cy Twombly, Agnes Martin, Susan Rothenberg, Cecily Brown, Erika Verzutti, Ivens Machado, Isamu Noguchi. In 2015, two exhibitions struck me: Rodney McMillian's at MoMA PS1 and Picasso's sculpture at the MoMA. The collective show "Unfinished" at the Met Museum was also a highlight as well as Tunga's sculpture exhibition at Galeria Millan, in São Paulo. The last Louise Bourgeois show at the MoMA had beautiful drawings and the David Hockney retrospective at the Met with his early works when he was in college also impacted strongly on me.
You used feminine ornaments such as glitter and sequins. How does the fashion universe relate to your work?
These materials reaffirm the feminine hand in my work in contrast with the thousands of years men were the painters. I see it as an exercise to unlearn about classicism. It was fashion that brought me to the visual art in a slow non-intentional process. Fashion helps me with the colors but other than that I don't see any connection.
What would you say to a fellow young artist like yourself who also dreams of moving to New York?
My advice is to never let someone else's opinion undermine your decision and the more you work, the more things are bound to come your way. Accept the fact that life has its own peculiar timing and usually things take time to process. Find a group of friends who you can relate to and think collectively about projects. Don't go into relationships because of personal interest or with a toxic person who ever he or she may be.
Now to wrap up, tell us about the playlist that inspired you to paint this series.
I listened to DIIV, King Krule, Guided by Voices (my sister Zoe's favorite band), Cosmonaut NYC (my boyfriend's band), Beach House, Arvo Part, Sonic Youth… In the last two months painting, I was feeling very homesick, so I listened to old samba's great musician and poet Cartola.
Maíra Senise: Gárgulas ao sol do meio dia (Gargoyles in the Midday Sun)
Through April 7, 2018
Curated by Katia Maciel
Zipper Galeria, São Paulo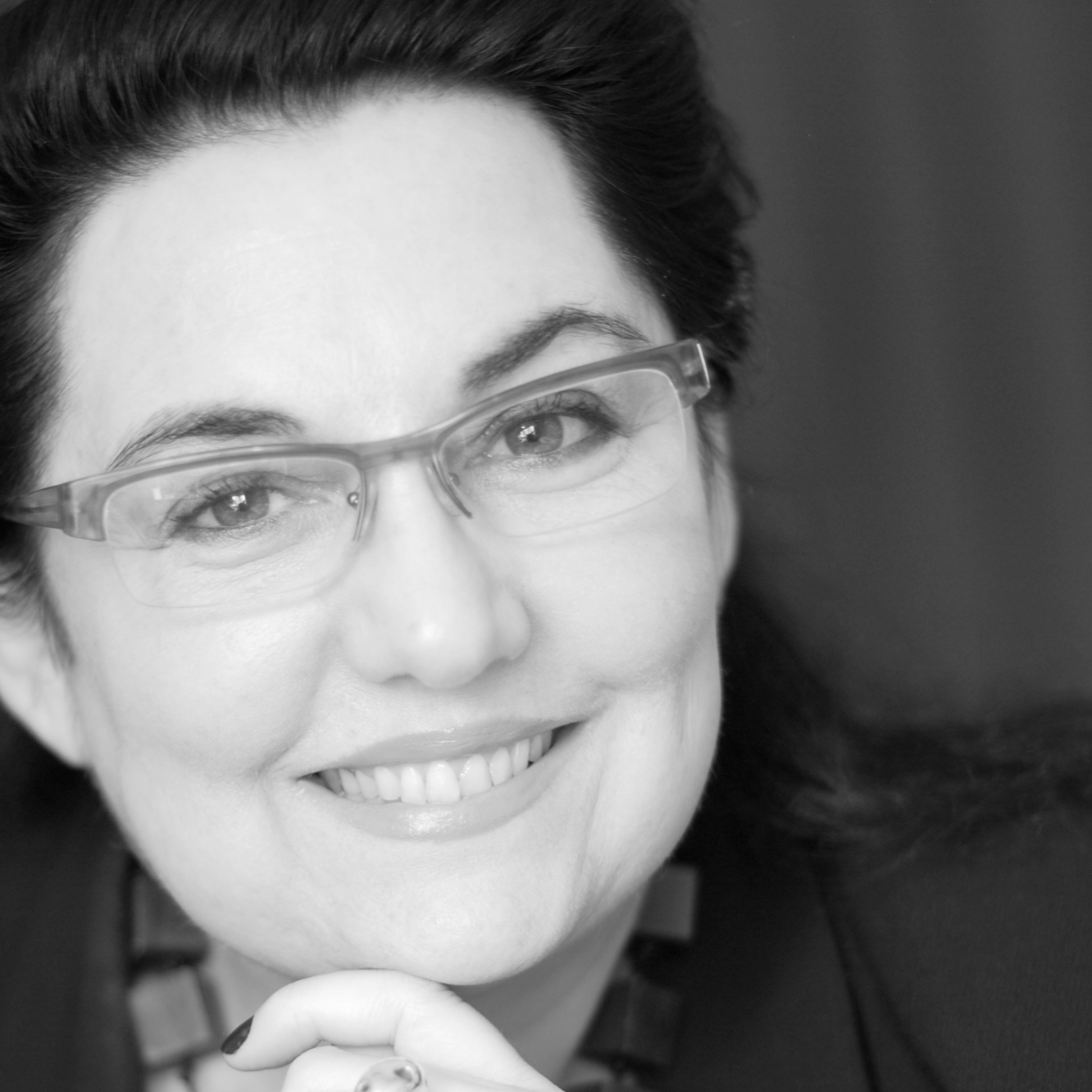 Rio-born Cynthia Garcia is a respected art historian, art critic and journalist fluent in five languages stationed in São Paulo. Cynthia is a recipient of the 2023 APCA (Paulista Association of Art Critics) award as a contributing editor of Newcity Brazil since its founding in 2015. Her daughter America Cavaliere works in the contemporary art market and her son Pedro Cavaliere, based in LA, is in the international DJ scene.
Contact: [email protected], www.cynthiagarcia.biz