Blacklisted Brazilian surrealist sculptor Maria Martins is now poised to make history with the documentary, "Maria—Não Esqueça que Eu Venho dos Trópicos" (Maria—Don't Forget I Come from the Tropics), now playing on Apple TV, YouTube, Vivo Play and Net TV's Now. It meticulously unravels her exciting highlife and overtly sexually expressive bronzes, described by writer Erico Verissimo as "ecstasy between love and death" and dismissed by critic Mario Pedrosa as plainly "obscene." The artistry of the beautiful, wealthy, well-born libertine outraged her own country's art critique and shamed a small-minded society that painted her for posterity as a serial seductress. Topping it all off, damned and glamorous Maria was married to Carlos Martins, a powerful right-wing diplomat who served as ambassador of the Vargas dictatorship in Washington D.C. during World War II.
As a result of the retrospectives at the CCBB (Centro Cultural Banco do Brasil) in 2000 and the MAM (Museu de Arte Moderna) in 2013, in addition to the new documentary, named for one of her eccentric bronze sculptures, Maria Martins will no longer sink into oblivion. Hailed in her time by critics in the US and Europe, her liberating art structured around female libido is once and for all accepted in her native country almost fifty years from her death. A woman ahead of her time like Tarsila do Amaral two decades before her, Maria's bold sculptural forms are often compared to the painter's work of the "Antropofagia" period.
Maria Martins (1900-1973) or simply Maria, as Surrealism's founder André Breton liked to call her, was a daring risk-taker in life and the arts. She skillfully juggled her roles as ambassador's wife and mistress of none other than Marcel Duchamp for eight years. After she moved to Rio, the lovers corresponded until Duchamp's death in 1968, three years after her husband passed away. In 2009, her family finally revealed one of the best-kept secrets of twentieth-century art. A letter between the two disclosed that his last major work "Etant Donnés," produced in secrecy from 1946 to 1966, was molded over Maria's body. The installation of the Philadelphia Museum of Art Collection has a peephole through which one glimpses a headless woman's nude body lying in a landscape legs apart in the fashion of Gustave Courbet's "L'Origine du monde." However, the first known mold Duchamp made of Maria is "Prière de toucher" (Please Touch), literally a touchable breast in foam rubber for the cover of "Le Surréalisme en 1947," catalogue for the Exposition Internationale du Surréalisme organized in Paris by Duchamp and André Breton, where Maria's work was exhibited among the luminaries of Surrealist art, her soft, perfect breast on the cover asking to be touched… Duchamp was totally seized by Maria. To amend the faux pas of letting her leave his life, he tries in another letter to lure her back but the savvy femme du monde certainly knew what a poisoned chalice it would have been to become Madame Duchamp. Above all, Maria wanted to remain the sensual, sophisticated, self-centered Maria.
It is plain to see Maria celebrates her Brazilian origin in her first works as a sculptor, however, she gradually breaks away from the initial tropical mythology to embrace a sensual surrealist narrative with sinister, contorted figures heavily charged with vital carnality when she moves to New York to produce her most significant work. The pièce de résistance of her three-decade career (1936-1968), "Impossible," is from this period, a sexually disturbing piece in three versions all dated 1944-1946: two in bronze are in the collections of the MoMA in New York and the MAM in Rio de Janeiro. The MALBA (Museu de Arte Latino-Americana de Buenos Aires) holds the version in plaster, accounted for as the third "Impossible." The 2013 MAM catalogue of the "Metamorphosis" exhibition, the most comprehensive dedicated to her work to date, describes it as "two bodies, male and female, unable to touch each other due to strange, spiky forms bulging from the heads, nonetheless, the bodies appear to be magnetically tied together." A nod to Duchamp?
In the States, the works of Maria Martins are in the collections of the MoMA and The Met in New York; at The Museum of Fine Arts, Houston; the Wadsworth Atheneum Museum of Art Collection, Hartford, Connecticut; and the Philadelphia Museum of Art. In Brazil, in the collections of the MAM (Museu de Arte Moderna); Museu de Arte Contemporânea da Universidade de São Paulo; in Brasilia at the Palácio do Itamaraty and Palácio da Alvorada (official residence of the president); as well as at the Banco Itaú Group and in Rio's most important private collections: Roberto Marinho (Globo TV network founder), Jean Boghici (Maria's largest privately owned collection) and Hecilda and Sergio Fadel.
We interviewed São Paulo-born Elisa Gomes, co-director and producer of the documentary on the controversial sculptor.
Elisa, why the title, "Don't Forget I Come From The Tropics"?
Maria expressed great pride in her Brazilian roots. She wrote the phrase in the catalogue of her exhibition "Amazonia" in 1943, the second one at the Valentine Gallery in New York City, and also the title of a 1942 bronze, now in the Hecilda and Sergio Fadel Collection in Rio.
What lured you into this ten-year-long project on Maria Martins?
Maria is one of those movie-perfect characters, a beautiful, alluring woman for whom all the doors were open. In the radiant lifestyle she led all the supporting characters attracted to her are preeminent personalities of twentieth-century politics, arts, science and the jet-set. While her work was considered scandalous in 1950s Brazil, critics and artists in Europe and the US hailed her as a new inspiration from the tropics. The founder of Surrealism, poet André Breton, claimed her sculptures were in line with the work of major artists like Brancusi, Giacometti and Jean Arp. When her husband, Carlos Martins, Brazil's ambassador to the US in the 1940s, served in Washington D.C., Maria's charisma transformed the Brazilian embassy into one of the top addresses in the social register. In her salons among the guests not only you would bump into Brazilian luminaries such as painter Portinari and musician Villa Lobos but you would also witness Brazilian bombshell Carmen Miranda chatting with physicist Robert Oppenheimer, Nelson Rockefeller side by side Man Ray etc.
Maria entered the art world through the front door. Tell us about it.
Her first solo show happened in the Corcoran Gallery of Art in Washington D.C. in 1941. On the front cover of the catalogue, her portrait was a pen-and-ink drawing by her friend Portinari. One of her most praised works on show was donated by Nelson Rockefeller to New York's MoMA collection: an imposing circa two-and-a-half-meter-high figure of Christ sculpted in solid Jacarandá wood from the remains of the Brazilian pavilion of the 1939 New York World's Fair.
Now let's move on to Duchamp. How did the two get romantically involved?
With World War II ravishing Europe, artists fled to New York, then the most culturally effervescent city in the world. In 1942, "Sculptures by Maria" was her first show in New York at the Valentine, a very exclusive gallery on 57th Street. The next year, her "Amazonia" exhibition was also organized at the Valentine, Breton was in awe with her work, and introduced her to Yves Tanguy, Max Ernst, Leonora Carrington and Marcel Duchamp, all living in New York. Duchamp was already a myth—he was fifty-six years old and Maria thirteen years his junior—he fell in love with the beautiful, charismatic Brazilian sculptor. According to Art in America critic Francis Naumann, Maria had a strong impact over his life and oeuvre. Until they meet, Duchamp had spent the last two decades engaged only in playing chess and consulting for art collectors—he had halted all his artwork. However, upon meeting Maria he secretly began "Étant Donnés," molded in plaster over Maria's body and one of his last major works. In 1946, he gave her one of his famous "Boîtes-en-Valise," a mixed-media series containing miniature replicas, photographs and color reproductions of his own work in leather boxes in suitcases. In hers, Duchamp included a weird drawing on celluloid stuck to a black satin fabric called "Paysage Fautif" (Faulty Landscape). In 1989, chemical analysis concluded the drawing had been made with sperm. After she left the States, he wrote her loving letters trying to convince her to move away from the luxurious ambassador's-wife lifestyle she was accustomed to for a more spartan, intellectual life by his side but Maria was not up to go through a second divorce.
What was her background like? What led her into high-society and the arts?
Hers was a wealthy family from the state of Minas with a father who had been minister of Justice in the Brazilian government and was member of the Brazilian Academy of Letters. Her bourgeois family ties took her to an early marriage with a respected historian but Maria already being Maria divorced and lost the custody of her child—her fervent Catholic mother testified against her. In 1923, she made a long trip alone to Europe that fed Rio's gossip columns. Three years later in Paris she married career diplomat Carlos Martins, who was serving in London. In the beginning of their marriage they had two daughters and Carlos continued his diplomatic career with her by his side in Ecuador, France, Denmark, Japan and Belgium where Maria learned she had a penchant for sculpture. Her first works are in wood but, later in New York in 1941, she has classes with Lipchitz and moves to bronze sculpture.


How was her life in the New York avant-garde scene in the 1940s?
The New York avant-garde embraced Maria; the happy hours in her studio became famous. With Brazilian artists visiting New York she went to great pains to help them with the new habits. In 1943, she had two shows at the Valentine, the last one "Maria: New Sculptures" was shared with none other than "Mondrian: New Paintings," a year from the Dutch master's death. As soon as she found out Mondrian had not sold a single work, and her exhibition almost sold out, Maria wrote a check for one of his paintings and donated to the MoMA. It is "Broadway Boogie Woogie" (1942-1943), one of the highlights of the museum's collection, the penultimate tableau of this icon of Modern art.
In spite of her fame as an artist abroad, Maria was unwelcome in the art milieu in her own country…
Her affair with Duchamp was a double-edged sword—it made her famous in the international art scene but the significance of her work was undermined. Taken by the severe restraint of Constructivism, the art critique of the 1950s in Brazil simply rejected the innate exuberance of her sculptures to the point critic Mario Pedrosa, the most esteemed of his days, accused Maria of  being "obsessive" and "obscene."
How about Duchamp, did they ever meet again?
That I know of after she returned home they met once in New York in the 1960s at the house of a Brazilian ambassador's wife. In the occasion she presented Duchamp to Wesley Duke Lee. Wesley proudly wrote about the encounter in one of his books.
Amidst all the turmoil and conflicts how did Maria regard her own work? Was she disillusioned with art, with life?
Maria had no doubts about her work. Back in Brazil in 1958, she maintained her daily routine in her studio. She now lived in the mountains in Petropolis in a house that had been owned by Baron Rio Branco (historic nineteenth-century Brazilian diplomat). There she produced her last work, the surrealist polished gold bronze statue "Canto da Noite" (Night Chant) for the garden of the Itamaraty Palace (Ministry of Foreign Affairs) in Brasilia. Maria had a generous persona, she travelled all over Latin America opening doors for the first three editions of the São Paulo Bienal using her influence and high-level contacts abroad. In Mexico, she paid a visit to Frida Kahlo who was by then bedridden. Her Rio apartment, where she lived until her death in 1973, aged seventy-eight, was a lively salon for its social and intellectual gatherings. In the end she was regarded in a more favorable light.
"MARIA – Não Esqueça que Eu Venho dos Trópicos"
(MARIA – Don't Forget I Come from the Tropics)
1h 20min | Documentary | 2017 (Brazil)
Directed by Francisco C. Martins
Coordination and Production Elisa Gomes
Interviews Malu Mader
Actors Lucia Romano, Celso Frateschi
Director of photography Hugo Kovensky
Writing Credits Marta Góes, Idê Lacreta, Francisco C. Martins
Film Editing Idê Lacreta
Soundtrack Nelson Ayres and Ricardo Mosca
Now playing on Apple TV, YouTube, Vivo Play and Net TV's Now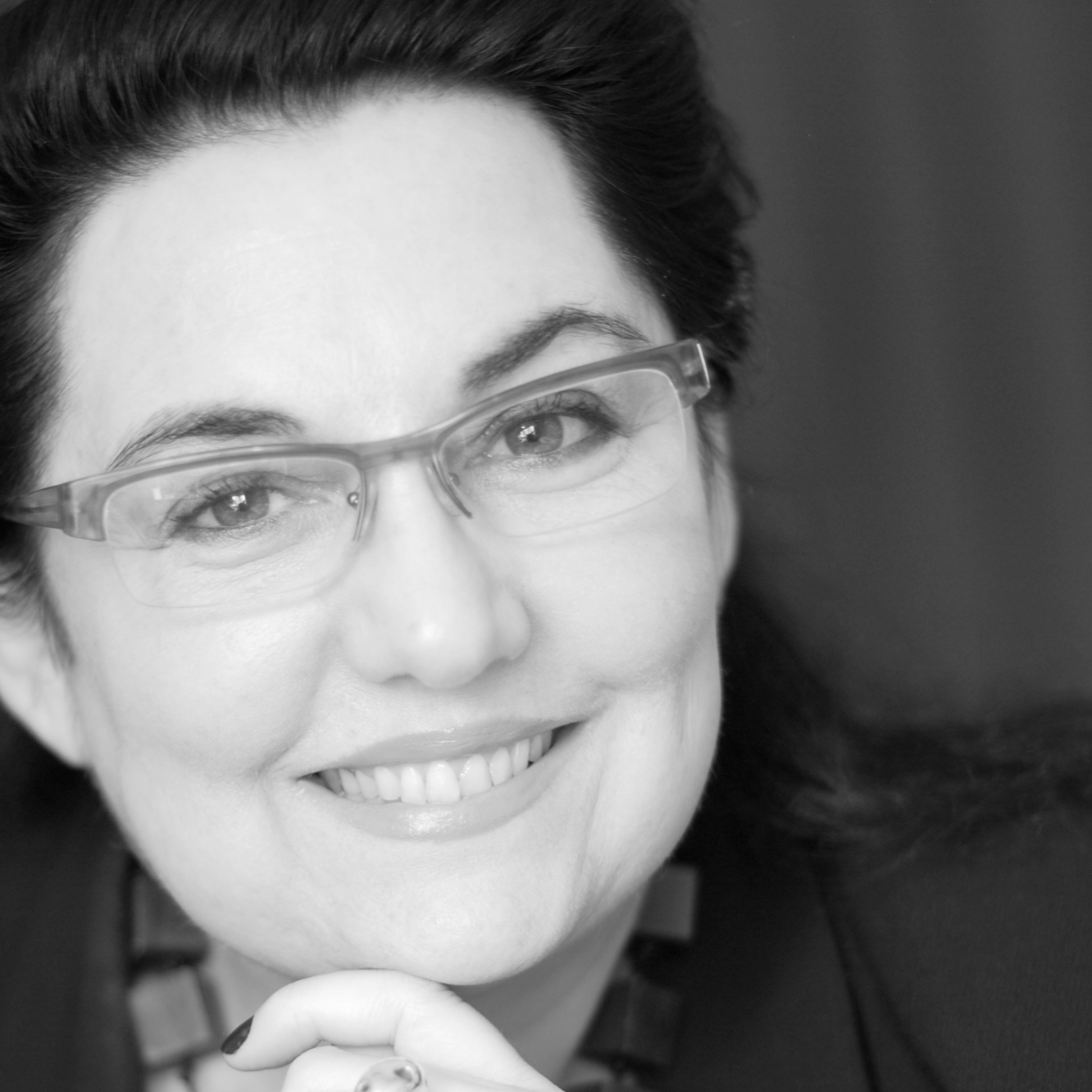 Rio-born Cynthia Garcia is a respected art historian, art critic and journalist fluent in five languages stationed in São Paulo. Cynthia is a recipient of the 2023 APCA (Paulista Association of Art Critics) award as a contributing editor of Newcity Brazil since its founding in 2015. Her daughter America Cavaliere works in the contemporary art market and her son Pedro Cavaliere, based in LA, is in the international DJ scene.
Contact: [email protected], www.cynthiagarcia.biz