"Carlos Garaicoa: Ser Urbano" (Being Urban) on show at Espaço Cultural Porto Seguro in São Paulo offers a chance to examine seven installations of one of the most influential Latin American artists at work today. A demand for fundamental social changes is enmeshed in the compelling urban and architecture-based metaphors of the fifty-year-old ex-map draftsman who now lives between and has studios in both Madrid and Havana.
He's been represented in Brazil by Galeria Luisa Strina since 2005. "I had seen his work on several occasions," says Strina, "including the 2004 São Paulo Bienal. What ignited my interest is the fact he builds his works on the notion of the end of utopia—the Cuban utopia as the society of the future—a similar circumstance witnessed by Brazilian modernism. We have realized three exhibitions in the gallery: 2005, 2009 and 2012. The issue he tackles are related to the urban environment, architecture and modernism, while it chronicles Cuban-related themes, and approaches the city as an abstraction. Garaicoa's exhibition at Espaço Cultural Porto Seguro discusses ideas with a host of existential, political, economic and historical underpinnings."
The transformative power of his work can be seen at the Inhotim art collection with "Ahora juguemos a desaparecer (II)," a city built with the wax of burning candles in a perpetual cycle of melting and rebuilding. Another example is the installation for the 2002 Documenta with a series of impeccably made architectural maquettes with corresponding black-and-white photos depicting the dilapidated state of the modeled sites. For his first participation at the São Paulo Bienal, in 1998, he produced "City View from the Table of My House" which addressed the issue of public versus private space.
Appropriately for the exhibition in present-day Brazil, the cozy relationship between government and corruption underscores three of the seven installations displayed on three floors of the Espaço Cultural Porto Seguro. Some of them show a play on the words of the title—in his teens he dreamt of being a writer—as described in "Saving the Safe," a miniature twenty-one-karat gold sculpture of the Central Bank of Brazil kept inside a safe. "Portfolio," eight brass plates engraved with words from banners of recent popular demonstrations, is related to the economic crisis in Ireland, Greece, Cyprus, Portugal, Spain and Italy. "Infamous Hidden Houses" is a 2014 series of four drawings of pencil graphite on paper where you can also appreciate his precise draftsmanship. It depicts the façades hidden by vegetation of the actual homes of villains such as the terrorist Osama Bin Laden, financial fraudster wife Ruth Madoff, corrupt Spanish businessman Francisco Correa, and Austrian Josef Fritzl, the monster of Amstetten, who kept his own daughter in captivity for two decades.
In "Musical Score" he found a way to weave urban life with his passion for music (his wife is a musician). Here the take is a looping sound-and-video installation developed over the course of ten years with more than seventy street musicians, represented by a symphony orchestra consisting of pedestals, tablets and headphones to listen to each musician. Also involving music, the video animation "Abyss" combines Adolf Hitler's hand gestures in his inflamed speeches and his obsession with classical music. It synchronizes the dictator's hands with Olivier Messiaen's "Quatuor pour la fin du temps" (Quartet for the end of time), composed when the French musician was a prisoner-of-war at Stalag VIII-A where it premiered in the winter of 1940-1941. The Nazis are also poked at "Wer im Glashaus sitzt…" [If you have a glass house], a 2013 glass model of the iconic Haus der Kunst in Munich, built by Hitler to house "true" German art as opposed to avant-garde art or "degenerate art."
For all this and more Carlos Garaicoa is in great demand right now in the art world. Beginning September 10, he will participate in the group show "Condemned To Be Modern" at LAMAG (Los Angeles Municipal Art Gallery). The second iteration of his exhibition "El Palacio de las tres historias" at Fondazione Merz in Turin, Italy, will reopen March 16 in Santiago de Compostela, in Spain, at CGAC (Centro Galego de Arte Contemporánea). On April 12, he opens in London a solo show at the Parasol Unit to be back to São Paulo two days later for the launch of the catalogue of "Being Urban," the topic of the interview that follows.
Carlos, one of the central themes that come up in your narrative is utopia, can you elaborate?
I have to say I have always tried to avoid that cliché. It is easy to sell an image of Utopia, related to Havana and its ruins. I tried to avoid this by "complicating" my work both intellectually and conceptually. I'm still trying to deal with theses stereotypes.
How do you explain your art? Is your art political?
There's a series of issues that go beyond representation and documentation of a particular place. I try to depart from documentation to later enrich and complement my works with other narratives so the viewer remains full of questions instead of receiving a sort of didactical pamphlet disguised as an artwork. But yes, it's very political.
The fact you are from Havana obsessed you with urban architectural decay. What do you have to say about Brasilia, the twentieth-century utopic city par excellence?
I have never been there.
When did you live in Rio and what took you there?
That was in 2006. I went to Rio with my family for a six-month period invited by the Teixeira de Freitas Foundation (Brazil-Portugal) as an artist-in-residence and we ended up staying for a whole year.
You have said: "I don't think my works should be seen as impossible dreams." In the nineties you would present yourself as an "architect." Are you a frustrated architect or a frustrated urban planner? Is it your aim to have some of your architectural proposals actually built?
I really do not see myself as a frustrated artist. When I called myself "an architect, an urbanist, an anarchist" in my drawings I am, of course, being ironic, but on the other hand I just want to express that I am borrowing, as a visual artist, many of the tools that architects, urbanists and so forth use in their daily practice in order to integrate them in the visual arts realm. I do this without pretension but realizing there is a need to complement, to enhance and surpass the limits of conventional visual arts.  From 2006-2008 I was involved at the invitation of the Yorkshire Sculpture Park to create a building for the town of Castleford in England. The result was a project of a cultural center called The Observatory, which you can see at carlosgaraicoa.com, but then the real estate crisis began and we never built it. So, I'm probably a frustrated architect after all… (laughs)
Your ideas are conveyed through installations, videos, photographs, scale models and drawings. How does writing relate to these narratives as seen in the tapestries "End of Silence" (2010) on show?
I like to think that writing was the very first language I used in my practice. I wanted to be a writer, a poet, and when I was very young I was sure that was my path. My often very long titles and the inclusion of texts in many of my works are what is left of this initial interest.
The show has seven sets of works related to your preferred theme, architecture. "Partitura" (Musical Score, 2017) and "Abismo" (Abyss, 2017) are related to music. Explain the concept of the show and how are the works related.
In a similar way to literature I have always been interested and influenced by music. I am married to a talented musician, Mahé Marty, who plays in both of the works. "Partitura" is an homage to music and street musicians as well as to cities. It is a way of representing a particular city, in this case Madrid and Bilbao, and to portray it not using images but sounds. The music you hear in the street, in the subway, in the parks, help you to define a global impression of a particular place. Traveling a lot myself, I have memories of cities like that. "Partitura" suggest a promenade, a journey, a tour in the urban tissue of a city. "Abyss," on the other hand, is a monument to the passion and stubbornness of creation; it is a response to the terror of fascism, and a reflection on the power of art to transcend politics and terrible times in history. It is the case of "If You Have a Glass House…," "End of Silence," "Infamous Hidden Houses," "Saving the Safe" and "Portfolio."
Who are the artists that have influenced you? Piranesi? Matta-Clark? What about architects? How about Fidel's friend, architect Oscar Niemeyer?
I'm very fond of Piranesi, interested in Matta-Clark, of course, but I cannot say he is a notorious influence; Krzysztof Wodiczko, on the other hand, yes. However most of all my influences come from literature, the books of Jorge Luis Borges and Italo Calvino, the essays of Roland Barthes and Michael Foucault. I don't like Niemeyer, except for the Copan building in São Paulo. I am not really into knowing famous architects; my regard is mostly critical, but I do like the materials used by Herzog and de Meuron…
During the Bush administration you were denied a travel visa, is that correct? How about during the Trump administration?
I travelled a lot to New York City in the nineties and the early 2000s. I never lived there but used to go very often for three-month periods, which is a lot when you are young and coming from Cuba. Yes, it is true I was denied a visa in 2005 when I was supposed to visit the USA for MoMA's New Photography show where my works were included. Under the Trump administration I have travelled without problems, it is true that I now hold a Spanish passport that makes things a lot easier for my family and me in terms of mobility.
Will Cuba always remain a focus in your art?
Yes, I think so, I was born there and although I live in Madrid and have been constantly traveling for over twenty-five years now, I always come back to Havana and find a lot of inspiration there. It is still my hometown.
Since when have you lived in Madrid? Where are most of your works produced in Havana or Madrid?
I've live in Madrid since 2007. My works are mostly produced in Madrid, although pre-production is mostly done in Havana, where the architects and model-makers of the studio live.


Who is in the next wave of Cuban artists the world should be looking into now?
The are many interesting young artists working in Cuba. Unfortunately the impossibility for the Havana Biennal to keep its pace and open every two years made difficult the international projection of these artists. Luckily we now have private galleries such as El Apartamento, Taller Gorría and El Arsenal that are promoting these talented artists.
What do you have to say about our continent's art vis-à-vis the "central" countries?
I do not think there is such a thing as art from the "central" countries. I believe in art that responds to particular contexts to address global issues. The moment we stop giving importance to "central" art, "central" countries or "central" we will start to listen and understand our fellowman/woman.
Carlos Garaicoa: Ser Urbano (Being Urban)
Through May 6, 2018 (with launch of the catalogue on April 14)
Curated by Rodolfo de Athayde (Arte A Produções)
Espaço Cultural Porto Seguro, São Paulo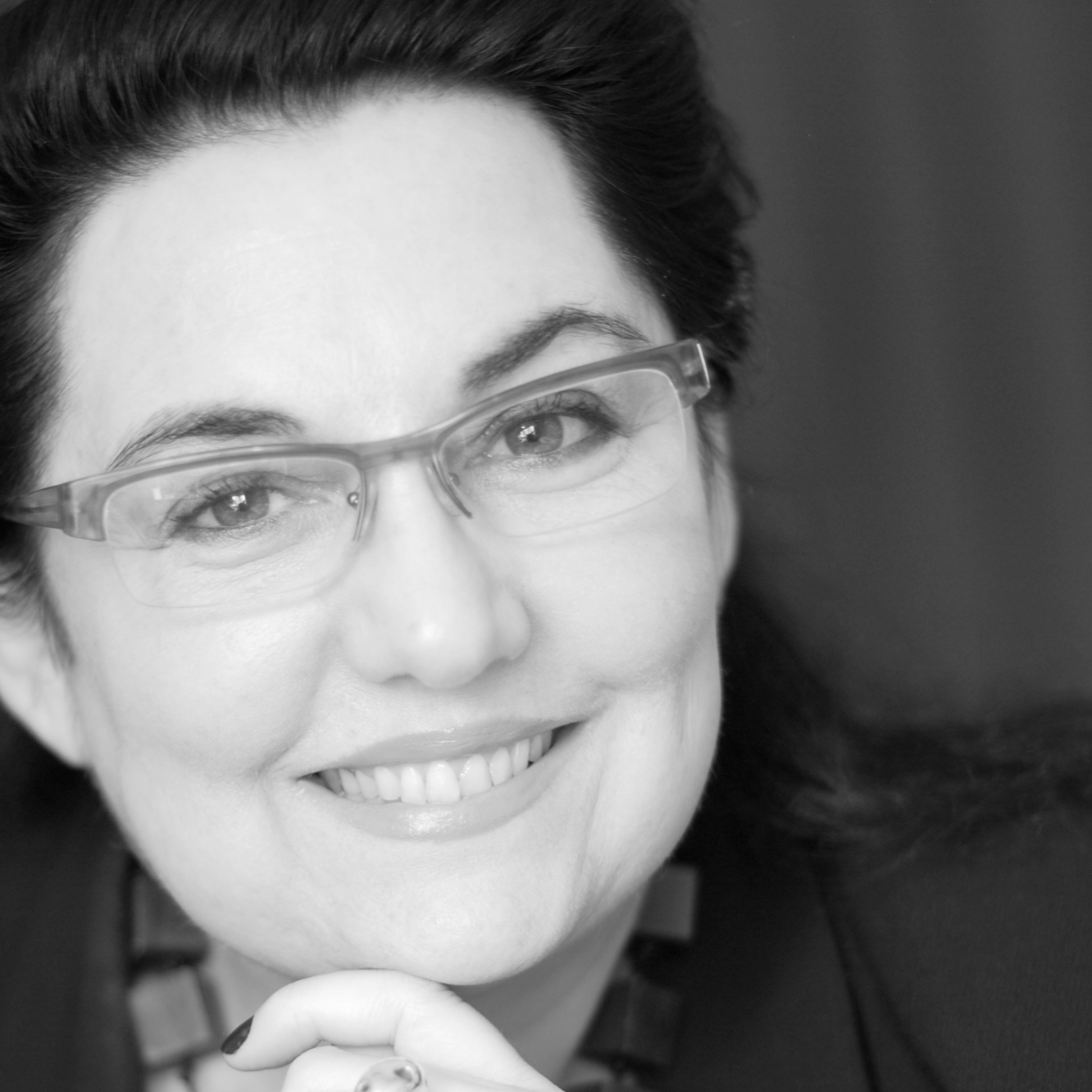 Rio-born Cynthia Garcia is a respected art historian, art critic and journalist fluent in five languages stationed in São Paulo. Cynthia is a recipient of the 2023 APCA (Paulista Association of Art Critics) award as a contributing editor of Newcity Brazil since its founding in 2015. Her daughter America Cavaliere works in the contemporary art market and her son Pedro Cavaliere, based in LA, is in the international DJ scene.
Contact: [email protected], www.cynthiagarcia.biz