"Rodrigo Andrade: Pintura e Matéria (1983-2014)" at Pina Estação features more than a hundred paintings by one of Brazil's top contemporary artists. The fifty-five-year-old São Paulo-born painter sprang from the Casa 7 bunch of rebel male artists in the 1980s when his early punk neo-expressionist phase, characterized by synthetic enamel violently gestured on kraft paper, led him to show at the 1985 São Paulo Bienal. From this period, the work plainly dubbed "Skull" (1984) shown now at the Pina exhibition, is probably the most notorious cranium in Brazilian twentieth-century art.
To this day he remains of the restless kind. His is not merely an esthetic work—the power behind it is clearly felt, usually underpinned with conflicted uneasiness. Andrade incessantly provokes his private obsessions and questions his passion for the history of art while searching for new techniques to defy his preferred medium, the classic slow-drying oil paint. With it he masterfully accomplishes his unorthodox play with light on realistic canvases of land and seascapes or on abstract monochromatic interventions on the city walls. On large and small-format realistic or abstract works alike, his compulsive angst is anointed with viscous oil-paint gestures that transgress the limits of the canvas like a tattered, burning flag.
From a middle-class family, Rodrigo Andrade began in comics, studied engraving and had classes, among others, with artist and intellectual Carlos Fajardo, a mentor for most aspiring artist since the 1970s. His works are in major Brazilian museums and private collections.
Rodrigo, you are a painter who has not betrayed painting since you chose to follow your life's path in art with the paintbrush in hand in the 1980s. You even declared, "The death of painting has expired."
This is not a question of honoring a commitment or betraying one's own path. It has to do solely with pleasure, the unending joy painting rewards my senses. This emotion is rooted in my childhood and my solitary obsession with drawing—up to a certain age I was inclined toward drawing comics.  When I said, "The death of painting has expired," I referred to a commonplace rhetoric not long ago announcing the death of painting as a traditional manifestation in favor of new narratives supposedly more libertarian. The discourse expired, since today there is proven space for more and more different forms of art.

You also still use oil paint on your canvases while most painters have adhered to acrylic paint. Why?
Acrylic paint dries too fast and does not render the consistency and viscosity my work demands.
How about your interventions in public spaces in São Paulo?
Since 2000, I have done several pictorial interventions on the walls of São Paulo: Projeto Parede do MAM [at São Paulo's Museum of Modern Art], at Lanches Alvorada [a famous local hangout for the creative tribe], Paredes da Caixa [Caixa is the second-largest government-owned financial institution in Latin America], etc. The 2010 project for the walls of the Pinacoteca consisted of painting geometric elements with thick layers of paint to create relations between these elements with the paintings from the museum's collection.
What would you say are the pivotal moments of your three-decade career?
They are basically three: the synthetic enamel paintings over kraft paper of the Casa 7 period; the abstract phase beginning in 1999 based on pairs of geometric color elements and matter on canvas; and the "Matéria Noturna" (Nocturnal Matter) series at the 2010 São Paulo Bienal which were paintings based on photos shot at dusk heightened by the effect of thick layers of paint.


Casa 7, where you were one of the five young founding artists, now belongs in the history of Brazilian art. How do you analyze this influential reference of the 1980s art scenario?  Do you continue to be a rebel at heart?
Oh, yes, I'm still a rebel. I cannot stand comfort zones for too long; from time to time I have to reinvent a new type of painting… My rebelliousness in most part is against my own convictions and abilities, and, it goes without saying, against the domineering convictions and established values in art itself and in our society.  Casa 7 was a transformational experience. It converted myself and the other guys [Carlito Carvalhosa, Fabio Miguez, Nuno Ramos and Paulo Monteiro]—into artists by forging a creative and critic nucleus that gave us intellectual and aesthetic consistency. It inspired a tradition in painting among young artists in São Paulo and created a strong bond between our generation and theirs. Casa 7 also stimulated a level of ambition, rigor and intensity combined with the importance we gave to art history and our desire to respond to the complex nature, copiousness and variety of choices in contemporary art and today's plural alternative forms of art.
In 2007, you scripted, acted and directed the video "Uma noite no escritório" [A Night at the Office], based on Edward Hopper's 1940 canvas "Office at Night." Tell us about this experience and your relation with Hopper's oeuvre.
Hopper was one of my teen idols and remains so to this day. The idea of the video came up during my exhibition Paredes da Caixa at Museu da Caixa Cultural, in 2006, only because the offices in the Caixa building are the spitting image of the office in Hopper's painting.  The video only took place because of three things: it was about this particular painting; my partnership with talented video-maker Wagner Morales; and the influence comics have had on my formation—I storyboarded all the narrative in comic-book fashion. As I see it, the void and malaise, which par excellence are at the core of the human condition, are the means to attain sublimation in art. It all deals with the issue of psychological survival.
So where do your influences come from?
Van Gogh has always been a major influence through affinity but I find Cezanne more intriguing. However, the way Van Gogh attacks the canvas is closer to what I aim for. Not long ago, I became a Bruegel junkie. I even travelled to Europe in the pursuit of his paintings. Just over forty paintings by Pieter Bruegel's own hand have been preserved to this day. I made a pit stop in Vienna just to see with my own eyes the ten Bruegel panels in the Kunsthistorisches Museum collection. Picasso has been another influence since my teen years and I love Matisse, but I'm closer to Picasso by temperament; he is more anxious, more unpredictable…  I cannot leave Philip Guston out of this list, he "solved" my adolescent conflicts when I was battling in the midst of painting or comics that still incites me to this day. So many influences… Donald Judd. Jasper Johns. Oswaldo Goeldi—his solitude, his voids, his wastelands, his sinister yet reassuring atmosphere. Morandi, although we have opposite characters. Vermeer. Giotto. Piero Della Francesca. My influences in literature do not reach this depth. In my Goeldi phase, I used to listen to the sea-inspired ballads of Dorival Caymmi's guitar—they rendered an atmosphere to my paintings, even though punk rock has been the constant soundtrack to my interior world. My cauldron is full of influences. Everything is mixed and mashed. I cook them all up until they come out as they do…
Rilke was asked to advise a young poet—what would you say to a young, aspiring artist as you once were?
I have been fortunate to build a strong relationship with many young artists. I gather I have been a positive influence for some of them, but advices are hard to give. Usually the transmission of artistic knowledge happens in the artists' studios, at exhibitions commenting on the works itself. I believe one should be suspicious of "proven" formulas, instead bet on your own idiosyncrasies, then be suspicious of your idiosyncrasies and question your references, your preferred affinities in the history of art, old or new. Do not buy into themes supposedly related to today's world for some moral obligation. The basic principle is aesthetic pleasure, a particular nuance of pleasure that leads one to render form to one's own ideas.
Rodrigo Andrade: Pintura e matéria (1983-2014) (Painting and Matter)
Through March 12, 2018
Curated by Taisa Palhares
Catalog introduction by Michael Asbury
Pina Estação museum, São Paulo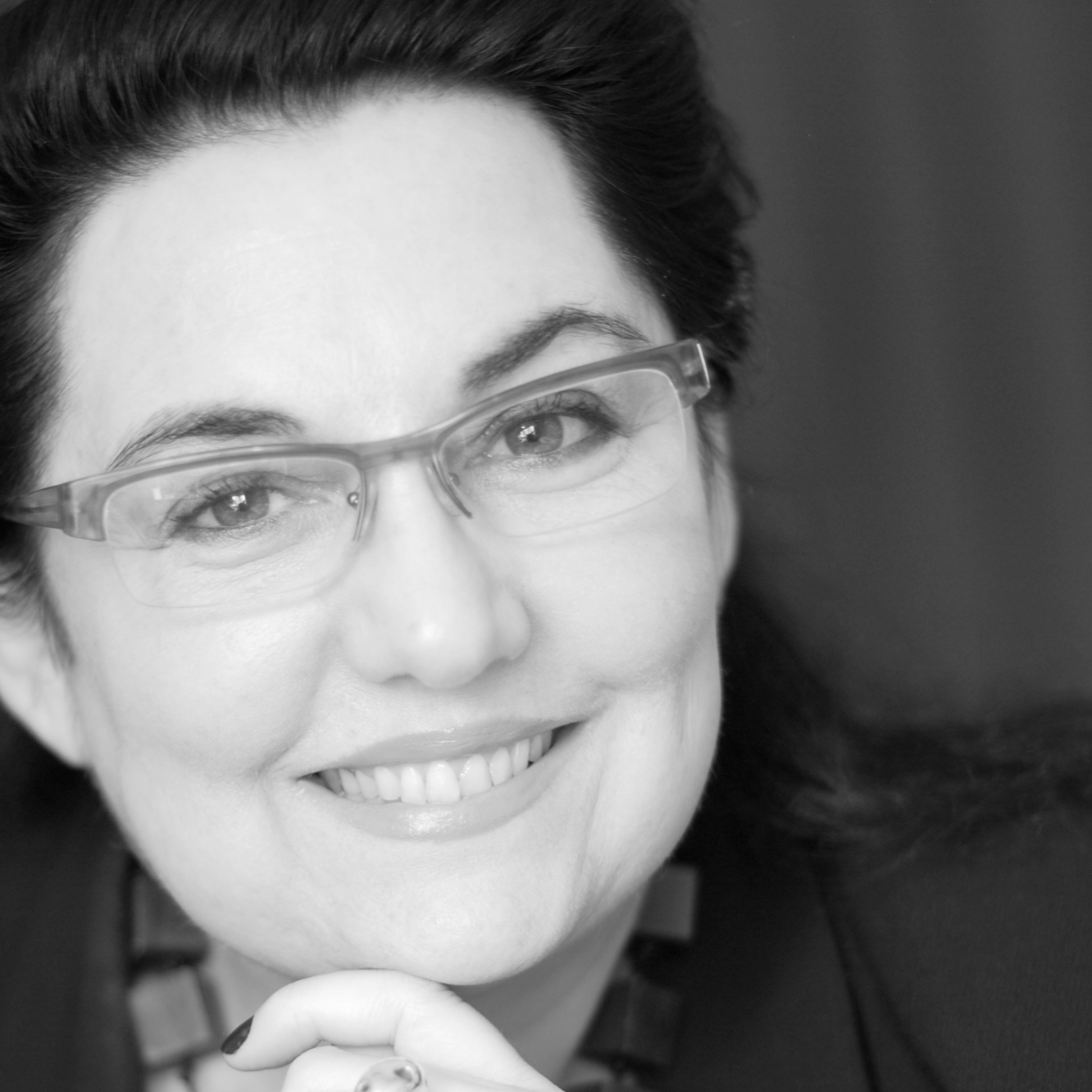 Rio-born Cynthia Garcia is a respected art historian, art critic and journalist fluent in five languages stationed in São Paulo. Cynthia is a recipient of the 2023 APCA (Paulista Association of Art Critics) award as a contributing editor of Newcity Brazil since its founding in 2015. Her daughter America Cavaliere works in the contemporary art market and her son Pedro Cavaliere, based in LA, is in the international DJ scene.
Contact: [email protected], www.cynthiagarcia.biz