São Paulo celebrates the kinetic-op-geometric-participatory-experiential oeuvre of iconic Argentinean artist Julio Le Parc in two venues, the artist present at both openings wearing his trademark Greek fisherman's cap and ready to fete his ninetieth birthday. These two add to what is now a total of ten exhibitions of Le Parc's works in Brazil since his first show in Rio in 1963, a year before the military coup. In the US alone, his playful scientific perceptual oeuvre has been in over twenty collective and solo shows. In 2013, the Palais de Tokyo in Paris mounted his largest exhibition.
In Galeria Nara Roesler's "Julio Le Parc: 9 + 3 + RV" (through February 7), the title refers to the nine two-by-two meter canvases of the Alchimie series painted with his characteristic geometric "clouds" of colored puntitos (little dots) on show along with three aluminum sculptures of the Torsion series as well as the projection of Alchimie Virtuel, where the viewer with a VR headset explores his experiences in virtual reality begun five decades ago. "The first time Julio used the word virtual to depict one of his works was in 1958," explains his son, multimedia artist Juan Le Parc, in an interview, who was in town with his brother, the artistic advisor Yamil Le Parc, to supervise the montage of the two exhibitions. Both live in Paris, where his father has resided since the 1960s.
Meanwhile, Instituto Tomie Ohtake (ITO) displays the artist's largest exhibition to date in Brazil (through February 25). More than one-hundred works are in the retrospective "Julio Le Parc: Form into Action." Occupying the entire first floor, it begins with his early perceptual experiences with black-and-white puntitos on graph paper from the late 1950s that led to his lauded participatory installations, begun the following decade, that manipulate light, color and movement, also displayed at ITO. "Le Parc's research into the ways of engaging and empowering the audience redefined and reinterpreted the art experience," explains New York-based curator, collector and philanthropist Estrellita B. Brodsky, who supports Latin American art and was responsible for his first major US retrospective at the Pérez Art Museum Miami (PAMM) in 2016–17. Ricardo Ohtake, ITO'S president, says: "The Le Parc exhibition brings the public the level of fascination caused by the Yayoi Kusama show in 2014 since his oeuvre also provokes unique sensory experiences." Art critic Hans-Ulrich Obrist wrote in the catalog of the artist's exhibition this year at Galerie Perrotin, in Paris: "The work of Julio Le Parc, simultaneously experimental, visionary and playful, remains pertinent in the present, as it was in the 1960s. His concerns related to politics, the role of the public, the artist and the power of art organizations are still relevant and significant."
In the late 1950s, young Le Parc moved to Paris, taken by an award he won at the Beaux Art School of Buenos Aires, where the aspiring artist from a poor family moved to from his hometown of Mendoza in the Malbec wine region of Argentina. He was inspired by Vasarely and Mondrian, and motivated by the ideas of his art teacher, Argentine Lucio Fontana. There, Le Parc produced his first works in non-colors (white, black and gray) and soon devised a spectrum of fourteen colors he uses to this day. By 1960, he became a founding member of the optical-kinetic collective G.R.A.V. (Visual Art Research Group) and in 1966, had his first solo exhibition in New York at the Howard Wise Gallery. It was his pivotal year, since he also took the Grand Prize for Painting at the 33rd Venice Biennale, breaking Pop Art's hegemony.
We discussed the life and work of Julio Le Parc with his son, Juan.
Juan, at the end of the 1950s, your father begins doing, what he calls, the puntitos, present both at Galeria Nara Roesler and also at Instituto Tomie Ohtake. Tell us about this phase.
This puntitos are the Alchemias (as in alchemy). In the 1960s, he began working with fourteen colors, which is Newton's color spectrum multiplied by two, and he has been using it for six decades. This chromatic scheme he devised himself is present in his geometric works with colors of the 1950s and 1960s. This recent phase of the Alchemia works began circa fifteen years ago.
So all his pointillist works throughout his career are part of the Alchemias series?
Yes, and all his work, Alchemia series included, is based on experiences involving the retinal perception of the eye, meaning our visual perception. It focuses on the eye of the spectator and how his brain reacts to it. Many of his friend artists of the 1960s worked with visual phenomena that would allow for another dimension of reality. That is why, since then, Julio entitled his works with names related to virtual reality. The basic idea when the spectator approaches a work of the Alchemie series is he is visually "propelled" into the canvas—he is taken by these minuscule puntitos. You are "suspended" inside the work by these dots through the phenomenon of virtual reality. The spectator can thus participate in the work through his eyes, his body and through displacement by moving in front of the canvas. This can be experienced at Instituto Tomie Ohtake and at Galeria Nara Roesler.
Please explain more about his concept of virtual reality.
It is all based on a mathematical process. The technique he uses has thousand and thousands of proven mathematical visual combinations of color sequences perceptible to the eye. You can witness his beginning optical experiences of the late 1950s at Instituto Tomie Ohtake on his graph-paper gouaches dotted with the tiny puntitos carefully displayed with each color represented by a number from one to fourteen. This schematic process he devised allows for any number of color sequences. In fact, Julio didn't produce a large quantity of works based in these sequences when he realized, in the mid 1960s, it would take him 500 years to complete just one sequence based in the same fourteen colors! That's just one sequence. There are thousands of sequences. He would need thousands and thousands of years… His frustration and inability to complete a sequence in a lifetime led him to work with movement.
So the puntitos propelled him into his experiences with motion…
Exactly. By 1962 he starts on his installations that are in the frontier of the arts, science and technic. This was possible because after World War II small-sized rotational motors, inexistent in the market before the war, were by then available. By installing them in his works, they rendered movement to the pieces of plexiglass, aluminum, plastics, MDFs… This new material was a spinoff technology brought about by war experiments. When the artists got hold of them they began experimenting in their studio and applying them in art. It was a major revolutionary step since, until then, artist's tools were paint, brushes, canvas. Now it was about motors and sheets of industrial products combined with movement and, most importantly, light. By adopting industrial tools and materials, the vanguard artist radically changed the way art was produced and, unequivocally, distanced art from the prevailing classicism. An artist's studio now was a lab with cutting machines, metalworking tools, laminate trimmers… This introduced a new concept: art as field for technological experiments. By using the ray of light, shadows, sounds and very simple technical equipment, he achieved stunning effects and promoted a revolution in art.
Now let's move on to when your father, as the official representative of the Argentine pavilion, won the controversial Grand Prize for Painting at the 33rd Venice Biennale in 1966.
Ironically, when he won the award for best painting in the Biennale his work did not have a single drop of paint! It was a panel based on the effect of light on a sequence of plaques of aluminum and plastic that moved due to a small motor fixed in the back. It was everything but painting! How ironic is that? Two years after, the Biennale changed its set of rules since by then it was totally anachronistic to distribute awards based on classic Beaux Arts designations such prizes for painting, sculpture, engraving…
With this work, Le Parc broke radically with artistic convention. On top of that he won the prize two years after Rauschenberg was awarded the same prize for a Pop Art painting. Tells us about this episode and why was it such a big deal?
The event turned into a geopolitical issue because the US committee pressured the Biennale jury in the hope to have Jasper Jones win the prize, which was the most important art award then in the world. The US intelligentsia understood that to fully exercise its hegemony over the other nations it also had to influence others through the American way of life and that included exerting power through its art and culture.
Your father doesn't like to have his oeuvre labeled as kinetic, op, geometric, installation or participatory art. So what is it?
He prefers experimentalist. One of his major contributions was to broaden the scope of the artist exploits through the realm of artistic experimentalism both for the author and the public. The main tools for the inclusive experience he proposes is the spectator's eyes and his brain. Till this day, he still reads about optical phenomena, visual perception, color frequency and wavelength, etc., that began being tackled by men of science in the seventeenth century to today's state-of-the-art research about the eye and the brain.
Julio Le Parc also dislikes the term retrospective to define a comprehensive exhibition of his works such as the one currently at Instituto Tomie Ohtake. So what term does he prefer?
Exhibition—retrospective doesn't convey his message for the simple reason his work is totally interconnected. Since the 1960s, he uses the principle of the labyrinth as in the Greek myth to enable the viewer to turn into a participant and lose himself in his work since the light—strong, dimmed or stroboscopic—and movement—abrupt or soft—transports the public to a realm open to new sensations and perceptions. Some can't take this deep experience and even leave the exhibition. When he designs his shows he always bases the project in the labyrinth expressly for people to get lost in different visual, emotional, perceptual sensations based on color, movement and light. This combination provokes new questionings in the participant's mind and enables oneself to experience a freer perceptual domain. His is a valuable contribution since it questions our values and our reality, reminding us the world is not static, it is a dynamic place, including ideologies, religions, etc. All this to explain that Julio life's work is but one single oeuvre and why he doesn't agree with the word retrospective.
Julio Le Parc: 9 + 3 + RV
Through February 7, 2018
Galeria Nara Roesler, São Paulo
Julio Le Parc: Form into Action
Through February 25, 2018
Curated by Estrellita B. Brodsky
Artistic advisory by Yamil Le Parc
Instituto Tomie Ohtake, São Paulo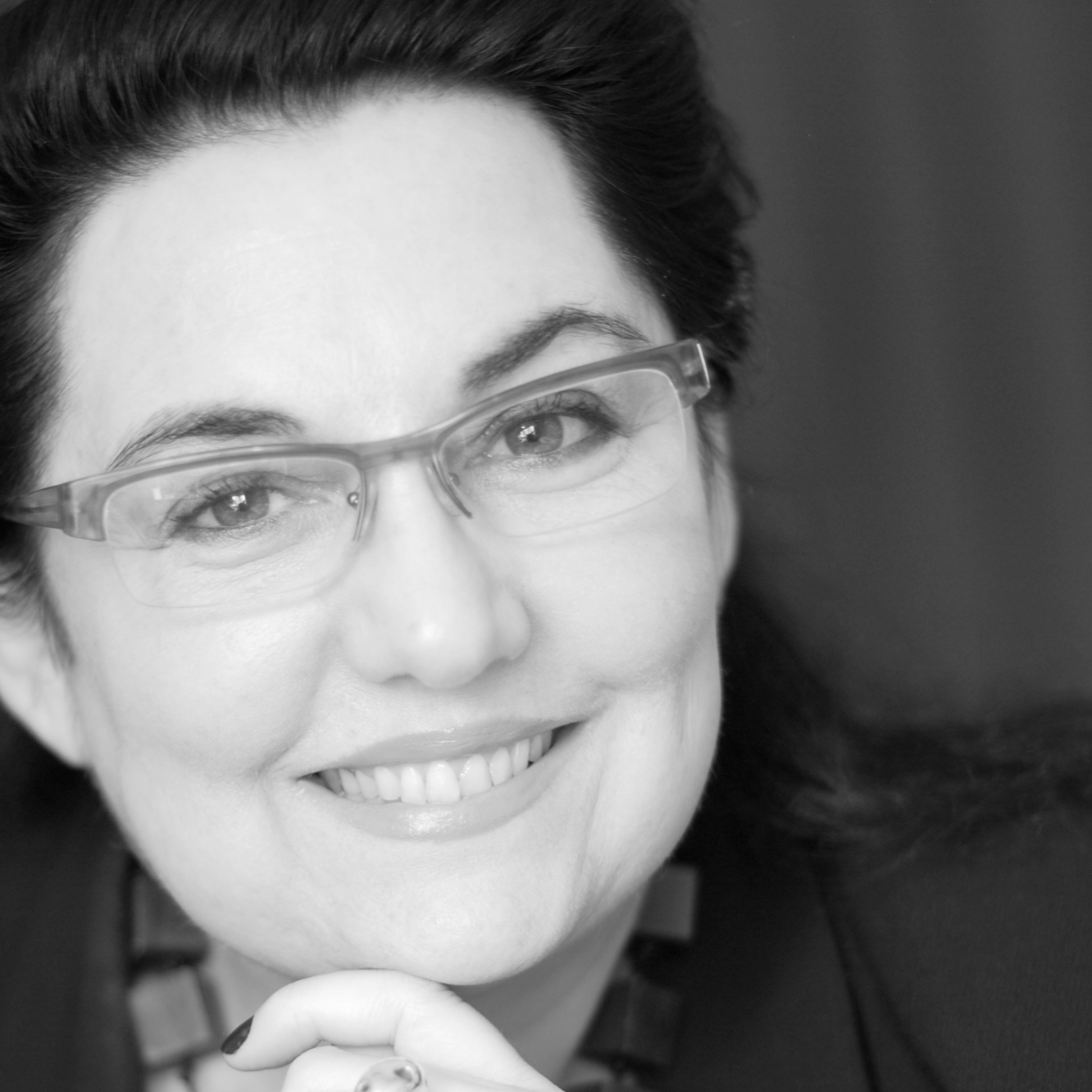 Rio-born Cynthia Garcia is a respected art historian, art critic and journalist fluent in five languages stationed in São Paulo. Cynthia is a recipient of the 2023 APCA (Paulista Association of Art Critics) award as a contributing editor of Newcity Brazil since its founding in 2015. Her daughter America Cavaliere works in the contemporary art market and her son Pedro Cavaliere, based in LA, is in the international DJ scene.
Contact: [email protected], www.cynthiagarcia.biz