The sixth edition of the Marcantonio Vilaça Award is a must-see exhibition housed at São Paulo's MuBE museum, the minimalist exposed concrete-slab designed by Pritzker Prize-winning architect Paulo Mendes da Rocha. Artists Fernando Lindote, Jaime Lauriano, Pedro Motta, Rochelle Costi and Daniel Lannes are this year's five winners, along with finalists Alice Miceli, Bruno Vilela, Camila Soato, Dalton Paula, Éder Oliveira, Edith Derdyk, João Angelini, João Loureiro, Marcelo Moscheta, Mariana Manhães, Pablo Lobato, Rodrigo Sassi, Suzana Queiroga, Thiago Martins de Mello and Tony Camargo, all also included in the exhibition. This year's special homage went to the six-decade trajectory of influential sculptor and engraver Servulo Esmeraldo, who passed away in February.
Thirty-six year-old Niteroi-born Daniel Lannes paints provocative appropriations patrolling Brazil's official political history as well as art history itself in his large-format canvases that merge figurativism amidst radiantly abstract brushstrokes with carnivalesque bravura and pulsating exuberance. Daniel, who lived in London and now lives between Rio and Berlin, caused an uproar in his 2014 solo exhibition "Costume" at Luciana Caravello Arte Contemporânea, the Rio gallery that represents him, when he unveiled the self-portrait of a bearded Lannes dressed as a bride in a long white frock.
"In today's virtual world to carry out the art of painting as does Daniel Lannes is a grateful surprise as well as an act of courage and boldness. To paint is an act of resistance and intelligence. It means having to deal with the history of painting as well as to respond to our contemporary reality," says Marcus Lontra, curator, art critic and one of the jurors of this year's award. "In the work of Daniel Lannes this is a very successful experience. He manipulates elements of Brazil's political and social history and is able to deal courageously with ethical issues peculiar to Brazilian painting, especially our nineteenth-century painting, rendering to it a new sensibility and the audacity of our times. His brush bears the legacy of our Modernism and Brazil's republican life."
We interviewed Daniel Lannes about his work and this exhibition.
Daniel, I would say you are a figurative abstract expressionistic painter. Do you agree? Is that how you define your style?
Not quite. I think that is a term that better fits artists such as Enzo Cucchi, Bazelitz or Lupertz, just to mention a few. In my case, I prefer to refer to myself as a figurative painter who plans the painting in an abstract way: that means that even when I paint a face, for instance, I try to keep in mind that the surface is abstract, it is masses of colors and planes. That's why when I paint a face, for example, it has some level of abstraction. Otherwise it would turn out too illustrative. The whole painting is usually planned on this logic. Some areas are purely gestural, others are color fields, and parts are entirely abstract. On the other hand, there are some moments of more meticulous, detailed work. I enjoy balancing these two instances.
What artists did you look up to in your early trajectory and, similarly, who moves you now?
In the beginning, I spent a lot of time observing Titian and, obviously, I still adore him. Nowadays, it is Tintoretto, Manet, Soutine and Moreau.
Where does this penchant for epic moments come from? As a child were you inclined to the arts?
Yes, I was definitely artistically inclined. What drove to me to paint in my peculiar style was more a passion towards abstract art which I didn't feel when I first started. At the beginning my paintings were slicker, more neoclassical in style. Within time, I began to appreciate something more chaotic and planar.
So in abstract art, who do you admire?
De Kooning, Diebenkorn, Raoul De Keyser, Gerhard Richter, Cy Twombly, Joan Mitchel.
Today the mention of neoclassicism makes most people shudder, however many of your paintings focus on deconstructing neoclassical Brazilian historical scenes. Do you enjoy reading about our history? Or does your knowledge come from your visits to Rio's Museu Nacional de Belas Artes [National Museum of Fine Arts]?
I would say both. I enjoy reading about Brazilian history—one of my favorite books of all times is "Raízes do Brasil" by Sergio Buarque de Holanda (Roots of Brazil, Notre Dame University Press). On top of that, I have read some really interesting works about our neoclassical heritage—"A Forma Difícil" by Rodrigo Naves; "Debret, Historiador e Pintor" by Valéria Lima—as well as "David to Delacroix" by German art historian Walter Friedländer. Besides that, my regular visits to the MNBA [Museu Nacional de Belas Artes, Rio de Janeiro] to observe the paintings made by our nineteenth-century painters are equally important for me. There is a special quality to those paintings.
What are some of the epic paintings important to you?
"A Batalha dos Guararapes" and "A Primeira Missa no Brasil," both by Victor Meirelles (1832-1903); "Batalha do Avaí" by Pedro Américo (1843-1905); and, last but not least, the jungle scenes by Antonio Parreras (1880-1937).
How do you see your choice of mise en scène, themes and characters? Are your paintings metaphors for our country's politics and contemporary behavior?
I don't necessarily see them as metaphors for today's politics. They can be; that depends on who is looking. They definitely carry some historical content, but it all depends on who is facing the work to connect these dots. Personally, I don't like "guiding" the viewer's opinion since I might fall into a pamphlet-like trap, which I dislike. Everything can be political. When Manet painted a small asparagus it was a great political gesture. As far as contemporary behavior goes, my work combines multiple situations that build up to a contemporary narrative. I believe a painting is not made to guide people or to show the way, it should raise more question than answers.
Please comment on your three works at the Marcantonio Vilaça Award.
"Water Planet"(2012) is the result of a series of images merged together in order to create an aquatic chaos. At the time I was reading a passage from Da Vinci's Treatise on Painting where he describes how a painter should represent a deluge. The amount of meticulous information he gives the reader mesmerized me, so I tried to put them on all in that work, LOL. The work "Cúpula" (Summit, 2016) suggests a political meeting. I took the image from a 1970s magazine and, on top, painted an erotic scene that has no direct connection whatsoever with the atmosphere of the meeting. It is the juxtaposition of the two scenes that gives the work a twist. Finally, "O Turista" (The Tourist, 2015) is my self-portrait in front of "O Bandeirantes"(1889), a famous painting by Henrique Bernardelli. It is a metalinguistic comment on the different styles involved on his painting and my canvas, since it is about an image inside another image. My attempt to reproduce Bernardelli's painting is a comment on the temporal and stylistic differences between us.
In the act of painting do you go through moments of agony and ecstasy?
Absolutely. It is a concoction where I feel both a genius and a fraud, LOL. It is a mighty rollercoaster of emotions!
How long do you take to paint, for example, a two-meter-long canvas?
It depends on the work. "Cúpula," for instance, took me two weeks, while "Water Planet" consumed a whole month.
To prepare your idea on the canvas, do you sketch? Draw a grid? Use a projector?
To sketch I might use charcoal, pencil or paint directly, it depends on what I aim for. No, I don't grid the canvas but, sometimes, I do project the image.
One particular picture made a great impression on everyone. It is your self-portrait at the cover of the catalog of your 2014 exhibition "Costume" showing you, a heterosexual male, trans-dressed as a bride. I see this painting as an iconic work of Brazilian contemporary art.
I was in an "in between" moment of my life, without a clue what to do next. In my self-portrait as a bride, I initially painted the portrait of a Brazilian Indian donned in a man's suit. Then I figured why not turn the canvas upside down and smear a white dress over the Indian's image. Finally, I decided to "dress myself up" in the bridal gown for several reasons. It is a major symbolic moment in a woman's life and in our Latin, patriarchal society it indicates she has been somehow "legitimized" and is no longer single or left behind which is a highly sexist concept. Furthermore, it represents a dream for many women and, somehow, also doubles as a fetish. All this added up led me to represent myself experiencing both dream and fetish. Having done that, I thought why not dress up some of my friends not as brides but as Victorian ladies? At the time, I was obsessed with Victorian and Edwardian fashion illustrations. It was a compelling opportunity to paint nineteenth-century female dress while discussing the fetish of cross-dressing.
So how does "Costume" connect with the "Safe Sex" (2007) series? Did you also portray yourself and your friends in the nude?
The idea of fetish connects both series. In "Safe Sex," I only portrayed myself and another friend interacting naked with the tropical fruits. Both series comment on the role of the body in the tradition of Western painting.
Give us a word for beginners in painting.
Do what you feel like. Don't look too much at art magazines. Study the old masters.
To conclude, in the past five decades there is always a buzz about the death of painting. As a painter, do you see the imminent death of your trade in contemporary art?
This is a fallacious argument more to do with marketing than anything else. They say it is dead so they can arrange a return and raise the prices for the painters. Even in the years when painting was "dead," like in the sixties and seventies, there were many great painters doing their thing: Hockney, Freud, Diebenkorn, Stella, Guston, etc. To me, this is pointless, the more technology evolves, the more painting reestablishes itself. Painting is an infinite medium.
Exposição: 6º Prêmio CNI SESI SENAI Marcantonio Vilaça para as Artes Plásticas (6th Marcantonio Vilaça Art Award)
Museu Brasileiro de Escultura e Ecologia (MuBE), São Paulo
Through October 1, 2017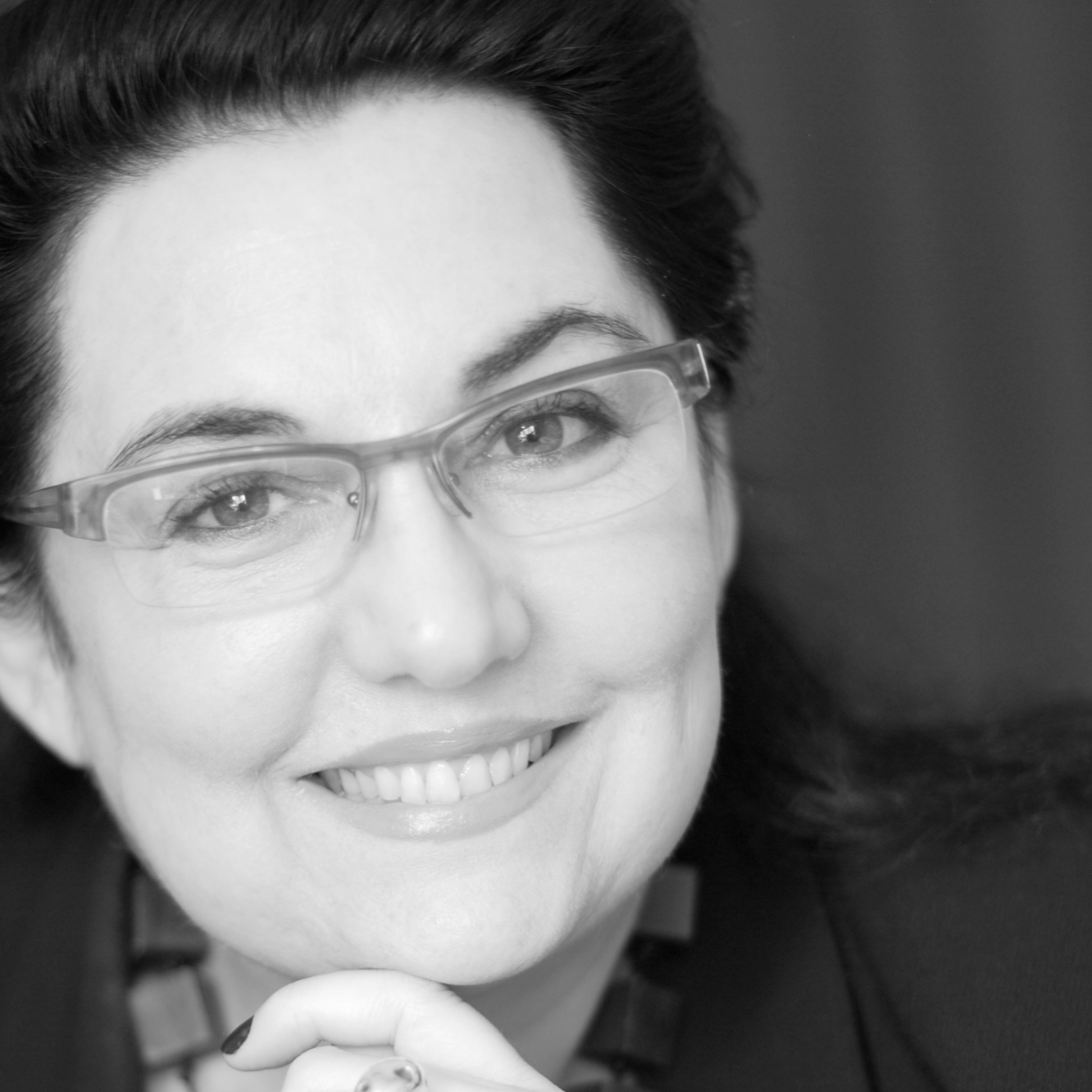 Rio-born Cynthia Garcia is a respected art historian, art critic and journalist fluent in five languages stationed in São Paulo. Cynthia is a recipient of the 2023 APCA (Paulista Association of Art Critics) award as a contributing editor of Newcity Brazil since its founding in 2015. Her daughter America Cavaliere works in the contemporary art market and her son Pedro Cavaliere, based in LA, is in the international DJ scene.
Contact: [email protected], www.cynthiagarcia.biz