From 2014 through 2016, photographer Kitty Paranaguá probed deep into eleven of Rio's largest favelas to come out with "Campos de Altitude" (Altitude Fields) on show through September 30 at newcomer Janaina Torres Galeria which opened its doors last year in São Paulo's Jardins. The essay by the well-known Rio-born photographer comprises twelve square-format color portraits of the favela dwellers inside their own abodes splashed with a projection of the panoramic view of their neighborhoods over the sitters.
This visual sociological documentation gains rare weight since each portrait comes along with a recording to be heard with headphones in the exhibition made by the photographer on the poignant accounts of their daily lives amid the violence of Rio's favelas. Some talk of love, some talk of fear, some of hope. Photography curator and author Diógenes Moura writes in the catalogue: "Kitty Paranaguá strolls around Rio with her camera. She is afraid but keeps moving on. She observes the city from above dangling from a cable car. Below, hanging on a thread are the lives of the favela dwellers each one with a name of their own, all of them unsure about tomorrow. 'Campos de Altitude' is a photographic essay portrayed by a woman who dares to face the world in abyss where she also is a dweller."
Mariana, resident of Vidigal: "I visited Vidigal the first time because of a samba school rehearsal. It is so different from my own family's environment but it somehow attracted me and the rent was so much cheaper. When I moved in the place was literally at war meanwhile people in Leblon strolled peacefully on the beach sipping their coconut water totally unaware of what was going on. Outsiders don't believe when I say the Vidigal is a magical place! I dreamt I would find love here and I did. Pierre and I now have a son and ours is a loving home!"   
Before the current gallery show, the series was presented twice in Rio this year at CCJF and FotoRio and then in São Paulo at SP-Arte/Foto. This is a well-deserved moment in the career of this indefatigable professional who began photographing in 1979. "Campos de Altitude" was donated to the Museu de Arte do Rio (MAR) and selected by FotoRio to show at Photo Beijing 2017 in October. Not only that, her iconic black-and-white series "Copacabana," published in a book in 2011, is now at the collection of the Maison Europeénne de la Photographie in Paris.
Kitty Paranaguá is represented in Rio at Ateliê Oriente, a photography hub owned by a group of photographers, herself included. Her works have been published in several books on Brazilian photography but she has yet to show in the US.
The testimonial of Dona Jovina, a resident Rio's Tavares Bastos favela, was rendered by Raquel, her granddaughter, since the subject passed away soon after her portrait was taken: "Dona Jovina arrived in Rio in 1953 to work in a mattress store but the owner's wife was jealous of her so she returned to her family in Minas where she met my grandfather, a ukulele guitar player. She moved back to Rio with him dreaming of a better life but he took to drinking. Alcoholism is the dark side of farm workers. They had four kids to feed, couldn't put anything more on the cuff so she began earning money by doing laundry and never needed his help anymore. She starched the clothes, ironed them with her heavy charcoal iron to perfection and carried her bundle down hill and up hill everyday. She was such a special person. We shall miss her very much."
Kitty, your iconic essay "Copacabana" and your recent series "Campos de Altitude" are very different approaches to Rio. Apart from having Rio as their scenario, what do they have in common?
My morning stroll at Copacabana beach is part of my life's daily routine. I always carry a camera with me since Copacabana is my ongoing non-ending photographic essay. Copacabana beach has a place in my heart, it is my temple, my place of meditation where I deal with my personal issues. On the other hand, "Campos de Altitude" is a thought project. I had this inner wish to "talk" to the panoramic views of Rio after 450 years of its founding, so started by mapping the town. I believe their main common point comes from the fact both have an "architectural" way of looking at the city. The public space, the way the city is arranged is something that has always interested me, as well as people's homes, how they live under their roofs. After all, the city is also our home.
Tells us about "Campos de Altitude."
Since Rio's poor communities usually live on its mountains that is how I explain the title. Furthermore, campos de altitude or altitude fields refers to a bio-geographical designation for high-altitude vegetation in Latin America.
Salete, resident of Rio's Santa Marta favela: "Santa Marta ranks fifth in Rio's tourist attractions. Yes, there's drug trafficking; I don't hide it from the tourists. Rio's favelas are pacified in quotation marks but that doesn't stop the tourists. When they tell me about their countries I 'travel' to their homelands in my mind. They are interested in our culture but we end up getting to know about theirs too. It's an awesome cultural exchange."
How did you meet your sitters?
I got in contact with my sitters in several ways, usually through someone who knew a dweller from a favela community. I looked for those who were born in the community and had lived all their lives there.  When I had no reference, the case of Cantagalo favela, I subscribed for a guided tour and the contacts happened naturally. At Chapéu Mangueira, I heard there was a book fair and that's when I met Adriana who sat for me and was very helpful. Not one encounter was violent; they were all very warm moments where we developed emotional bonds.

With the essay ready, did you contact them?
When the essay was ready, I went back and gave them their portrait. It was very touching. I also recorded an interview with most of them where they tell about their lives and dreams and living conditions in the Rio favelas. The recordings are heartbreaking and are a very significant part of the exhibition. I decided when the photo is sold, ten percent of the proceeds should rightfully go to the sitter. Most of my sitters attended the opening at CCJF, in Rio, with their families. It was a very gratifying experience.
Adriana, the cook, resident of Chapéu Mangueira: "I'm originally from Minas state but I've been here since I was a baby. It wasn't easy for my mom. I saw the community grow, now the houses have brick walls but I'm tired of going up hill. I'm getting married and moving back to Minas where I belong. I have no kids and I'm scared of getting old here but I'm very excited with my prospect. With God's help I'll find work in Minas."
Do the projections in the photos relate directly to the sitter's window view of Rio?
Not always, but they always belong to the same favela the sitters' live in. I would first shoot the panoramic view then I'd meet the sitters and had a long chat with them. In the second time, I'd come equipped with my camera, tripod, computer and projector. With the view projected over them, I shot the portraits.
How did you go up the favela with all your equipment? Did you have someone with you?
No, I'd go up by myself, alone. I didn't want any third-person interference with my sitters.
Simone, resident of Ladeira dos Tabajaras: "Educating kids is a lot of work. It's repetitive and it's everyday. So much easier to let go than say no. Nowadays youngsters are doing everything too soon: drugs, booze, nightlife. Everything has its right moment. For a better future, the first thing is to study. But some parents don't care and when things happen they cry but then it's too late."
Are you preparing a book of "Campos de Altitude?
I'd like to very much.
You are a self-taught photographer. What led you to this?
I have a degree in journalism from Rio's PUC. I first worked in advertising agencies before being hired in 1979 as a photojournalist for the Jornal do Brasil newpaper. Two events made me embrace photography professionally. While I was on a trip with friends to the north of Brazil I met a journalist at a bar in Recife. He was off to Belo Jardim, a town in Pernambuco state, on a newspaper assignment but the photographer hadn't showed up. He immediately noticed my interest in photography, so he invited me on the spot to go along with him to shoot the photos for his article, which I didn't hesitate to accept. The idea of being able to relate with people with very different lives from my own attracted me so towards photography. The second turning point was when I met American photographer Dick Welton, who had been an assistant to Irving Penn. Welton is a masterful photographer. In the 1970s, he gave classes to aspiring young Brazilian photographers like me when there were no courses on photography in Rio. After that I became an intern and was hired as a photojournalist for the Jornal do Brasil where I worked for four years and photography became part of my daily life.
Marilluce, art teacher, resident of Chapéu Mangueira. Her NGO Favela Art has part of the proceeds of the children's paintings sold to tourists sent to the families of her students: "With this war around us we can't even walk in the favela. We're in the middle of a crossfire between the police with their bulletproof vehicles and the drug traffic with their with 762, R15, M16 and K47 rifles and Glock pistols that go through the walls of our homes. Somehow the bullets never hurt the police nor the traffickers only us, favela dwellers. This land shouldn't be property of the drug cartel nor the militia nor the state. It should belong to us, the people. We only ask for the right to live!"
Who do you look up to in photography?
I admire Czech–French Koudelka's street photography, the way he dialogues with the world, his choice of themes, his framing—he is a master. Mali-born Malick Sibidé's black-and-white portraits are memorable works on his country's popular culture. He placed African photography in the world's most important museums. The conceptual photography of German couple Bernd and Hilla Becher with its strict methodical documentation is high on my list as is Brazilian João Roberto Ripper's humanitarian photography and Alexandre Sequeira's poetic dialogues among other professionals who help us broaden our view of the world.
You shot "Copacabana" with a Nikon FM2 and what about "Campos de Altitude"?
"Copacabana" to this day is shot with an analog camera but "Campos de Altitude" was all shot with a digital Nikon D700.
Dona Jura, resident of Morro da Providência: "Who lives in a home? Mom, dad and the kids. So the example comes from whom? The parents! We mirror our family. If we, parents, are wrong, all the family goes wrong because examples come from above. When the president, deputies, aldermen do everything wrong, what example do they give us? A country is like a big family and we (i.e. in Brazil) have a bad example. They are greedy, just want more and more. Their example is bound to grow and contaminate everyone. When there's a leper, if you're not careful, everyone gets contaminated. If there's good example from our politicians, the people will look up to them and maybe our history will change!"
After showing your work in October in Beijing what are your plans?
For November, I'm organizing a threesome collective show at Galeria Oriente, in Rio, together with Ana Carolina Fernandes and Anna Khann on the environmental disaster in the town of Mariana [Minas state] two years ago. The three of us photographed the disaster and we don't want it to slip off the mind of public opinion, that's our contribution.
What do you have to say for aspiring photographers?
Go after your dream, study hard, read books, open your mind and develop your sensibilities. Photography is learning to SEE.
Daktary's mother, resident of Vidigal: "You want to leave? Go ahead, I'm going to die here. I came to Vidigal a little girl. I love it here! I'll only leave Vidigal when God calls me. Outsiders are always surprised when we say we are able to live nice lives here, too. There is a lot of peaceful co-existence going on. Vidigal is a breeding ground for artists, now many of them are in the media."
A final question. Rio's favelas are very violent places. How did you manage it?
In 2014 to 2016, when I was working on the project it wasn't as tense as it is now. I always had a contact to introduce me to the community plus it wasn't my first incursion inside a favela. I live in Rio, I'm a photographer, getting to know my native town comes with the job.
Kitty Paranaguá: Campos de Altitude (Altitude Fields)
Curated by Diógenes Moura
Through September 30, 2017
Janaina Torres Galeria, São Paulo
Célio, the bricklayer, resident of Rio's Rocinha favela: "I only trade Rocinha for Ceará, my homeland state. Rocinha is simply wild. You only understand it by living here. It's an endless labyrinth intertwined with alleys up and down, all around you. It's a surreal place."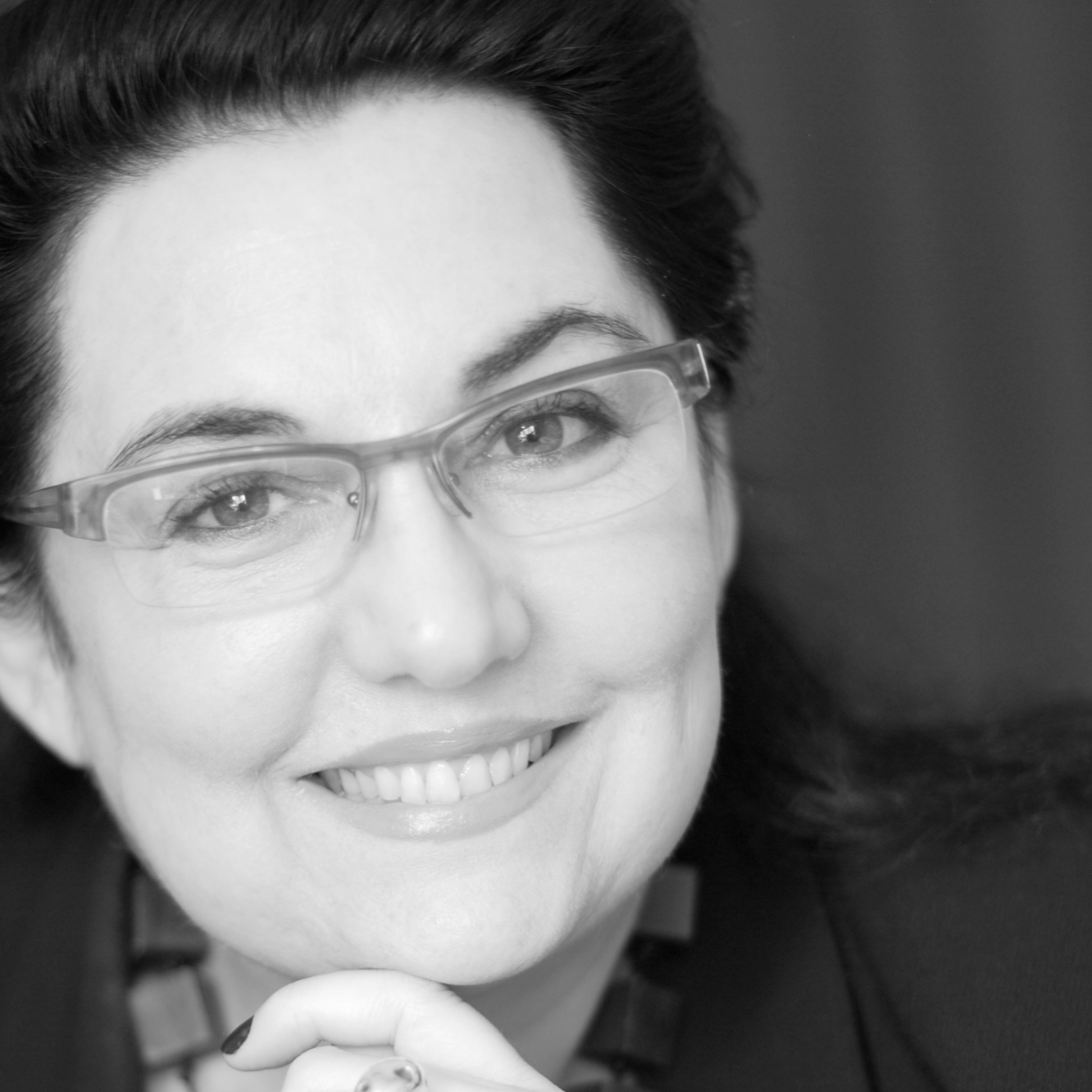 Rio-born Cynthia Garcia is a respected art historian, art critic and journalist fluent in five languages stationed in São Paulo. Cynthia is a recipient of the 2023 APCA (Paulista Association of Art Critics) award as a contributing editor of Newcity Brazil since its founding in 2015. Her daughter America Cavaliere works in the contemporary art market and her son Pedro Cavaliere, based in LA, is in the international DJ scene.
Contact: [email protected], www.cynthiagarcia.biz