"Missão Francesa" (French Mission) by fine-art photographer André Penteado is an investigative project in the form of a book published by Editora Madalena and an exhibition at São Paulo's Zipper Galeria. Penteado's meticulous research reveals the artistic, social and political developments in the present day of early-nineteenth-century's French Artistic Mission in Brazil. It all comes to the effort to establish, in the imperial capital of Rio de Janeiro, a Royal Academy of Fine Arts in the tradition of the Paris Académie des Beaux-Arts, safeguard of the neoclassic aesthetic canon until the advent of Modernism via Impressionism.
The photos, sized from 120-by-100 centimeters to 300-by-280 centimeters in digital printing on cotton paper, bring to light several inherited, forgotten references. There are descendants of the French artists—for example, the pink-haired teenage punk Julia, whose ancestor was Nicolas Taunay, one of the Mission's painters, as well as groups of students from today's Escola de Belas Artes, a spin-off of the original Academy of Fine Arts the French group founded in Rio—to the ruins of the stone portal of the original academy in Brazilian nineteenth-century neoclassic architecture. However, the most poignant image shows the strong arm of Adelson, a sculpture assistant at the Escola de Belas Artes, patched by vitiligo, a skin condition that intrigued light-fleshed nineteenth-century Europeans. He is holding a serrated ribbon tool used in sculpting that makes a direct analogy with the torture tools used on slaves until abolition in 1888. As with all the images, it conveys a heroic melancholic stillness almost sacred in itself.
Penteado undertakes no easy task in this compelling, at times perverse account of society's romance with history. Missão Francesa is but part two of a five-part project "Rastros, Traços e Vestígios" (Trails, Tracks and Traces), focused on researching the impact in today's Brazilian society of five historical events that occurred before the invention of the photographic camera.
Penteado (São Paulo, 1970) plays with you as a spectator and breaks into your memory, scrambling and linking otherwise unperceived notions and facts of our near-vanished national heritage. No wonder the critical essay of this intellectually charging solo exhibition was contributed by Moacir dos Anjos, curator of the Brazilian Pavilion at the 2011 Venice Bienale and of the 2010 Bienal de São Paulo.
André, please start by explaining why this group of important French artists decided to immigrate to Brazil.
The French Mission or the French Artistic Mission was a group of renowned French artists who lost prestige in France with Napoleon's fall and arrive in Rio de Janeiro in 1816. It is not certain if they offered their services to Dom João VI or if they were invited by the monarch. Their intent was the founding of the Academy of Fine Arts. Its outcome didn't happen as originally planned—the Academy took a long time to be created and when it finally did its author, Frenchman Lebreton, leader of the Mission, died before the official opening. In the book, I included the translation of Lebreton's manuscript of his project in stark contrast to the "chaos" in my photo essay. The work is based on two ideas: importing solutions for our problems and the gap between planning and execution. I don't deny the importance of looking at well-succeeded models but we should elect the best model for our specific reality with the necessary adaptations. Either way, it seems to me essential to go through with the chosen project.
Now tell us about some of the relations you established at the exhibition, easier understood in the book.
Many of the relations are visual and thematic and it is up to the viewer to come to his own conclusions. I visited many places, met many people, all related to the history of the Missão Francesa; sometimes the relation is very close, in others, very far apart. Perhaps I took some missteps like a detective following the wrong lead… However, I offer an array of images that makes us think about longtime facts and decisions that still impact our society.
How many years do you plan to devote to your five-fold project, "Rastros, Traços e Vestígios" (Trails, Tracks and Traces)?
By the pace it is going it will take from eight to ten years. The first part, Cabanagem, took me from 2013 to 2015. I worked at Missão Francesa from 2015 to 2017 and made my first trip to Rio Grande do Sul state last year to get started on Farroupilha, the third part, to launch it in the first half of 2018, and there is still Descobrimento (Discovery) and Independência (Independence).
Is there a parallel between the practices of the photographer and the historian?
I believe there is since both manifestations are based in reality and the product of their works is inevitably a fruit of their ideologies. To make things more challenging I only selected historical facts before the advent of the camera so there's no photographic iconography. The first part of the project, Cabanagem, was a separatist movement from 1835 to 1840 in the Amazon region that we Brazilians know very little about. Missão Francesa relates to the macro idea that we can copy foreign models to feed society's micro demands as well as the dreams of the immigrants in building something new and their difficulties in real life. In stark contrast to the northern revolt of Cabanagem, Farroupilha in the south of Brazil at Rio Grande do Sul state was a well-known ragamuffin revolution (1835-1845) present in all history schoolbooks. The point of departure of Descobrimento (Discovery) is the idea of creating a nation based on the genocide of the Native Indian nations and the divide that maintains the country's status quo. I have yet to start Descobrimento and Independência so at this stage the initial concept can develop in another direction. The projects never end the way I imagine at the start.
Do you have sponsors?
The first three were sponsored by the Rouanet Law [Brazilian law that helps finance cultural projects]. Now I have to find sponsors for the final parts: Descobrimento and Indepedência. It is not an expensive project but I wouldn't be able to keep working in this pace doing in-depth research were it not for the sponsorship.
You have quite a Sherlock mindset since this is quite a broad investigative task.
Like most photographers I'm very meticulous. I enjoy observing various angles. Before shooting, I list possible photos for the project. Inevitably when I get to the actual place, reality offers me another lot of interesting images since chance plays an important part. I shoot both approaching and distancing the subject, taking close-ups as well as wide-range photo shots. I feel like an archaeologist, at the beginning of the dig one discovers disconnected fragments, doesn't know what they are but senses they are part of a bigger whole.
How do you envisage photography per se?
I'm marveled by photography's simplicity and complexity. It divides my interest with investigation since I believe images should convey a microcosm of meanings. Even though the images are part of a greater jigsaw puzzle, I try to make them a thing on its own, so they survive without the project's support.
Your portraits have a clear classic allure, did you study classic portraiture?
I enjoy classic portraits, its codes, the gesture. Curiously, in the portraits of the art student of the Escola de Belas Artes da UFRJ [Fine Arts School of the University of Rio de Janeiro], they would naturally arrange themselves in a classic manner for the shooting. I didn't need to say anything. I guess this relates to the history of the institution, a direct descendant of the nineteenth-century Academy of Fine Arts.
How did you end up a self-taught artist?
I have a degree in Public Administration but I also studied Social Sciences for a couple of years then gave up but in 1989, in my freshman year at college, I also enrolled in photography. I ended as a trainee in a consulting firm and quit for a job as assistant photographer at the Editora Abril publishers studio. I engaged in commercial photography but, simultaneously, developed my personal projects. Only in 2011, I decided to work only in my own projects. In truth, I felt a desire to become an artist through photography since 1989 but I was unaware of the calling. However, the knowledge of both public administration and social sciences was crucial for my work process.
Who do you admire in fine-art photography?
Thomas Struth, Wolfgang Tillmans, Paul Graham, Stephen Shore, JH Engström, Luigi Ghirri… Oh, so many. They all know how to explore the image to its maximum potential as well as the nature of the photographic image using a direct and—apparently—simple narrative. In photography simplicity and complexity walk hand in hand.
Now list visual artists you appreciate.
Another long list: Fischli & Weiss, Gabriel Orozco, Gillian Wearing, John Stezaker, Roni Horn, Richard Long… They all employ photography in their artistic practice and the photographic image works as a material residue of their reflections and /or ideas.
Explain the ill-fated attempt to establish a Fine Arts Academy by the French Mission and its relationship to present-day Brazil.
I wouldn't say it failed but it was established in a very different way than initially planned by Lebreton. The search for a cultural model is very clear since Brazil was very much influenced by French culture, very apparent in Rio's architecture. In the Museu Nacional de Belas Artes (National Museum of Fine Arts) it is plain to see the main object of interest was the white elite. The museum even highlights the first portrait of a black man ever accepted in the collection. While studying the history of the Academy, where for many years women and blacks were not accepted as students, the transformations undergone by the country are expressed in the portraits made by the students of the Escola de Belas Artes, a direct descendent of the Academy. However, I'm not a historian, I only suggest some possible readings…
Now to wrap up, what camera did you use at Missão Francesa?
Usually, this is the first question photographers are asked. I always say it's not the tool but the result that is important. So I'll keep you in suspense…
André Penteado: Missão Francesa (French Mission)
Through August 16 2017
Critical essay by Moacir dos Anjos
Zipper Galeria, São Paulo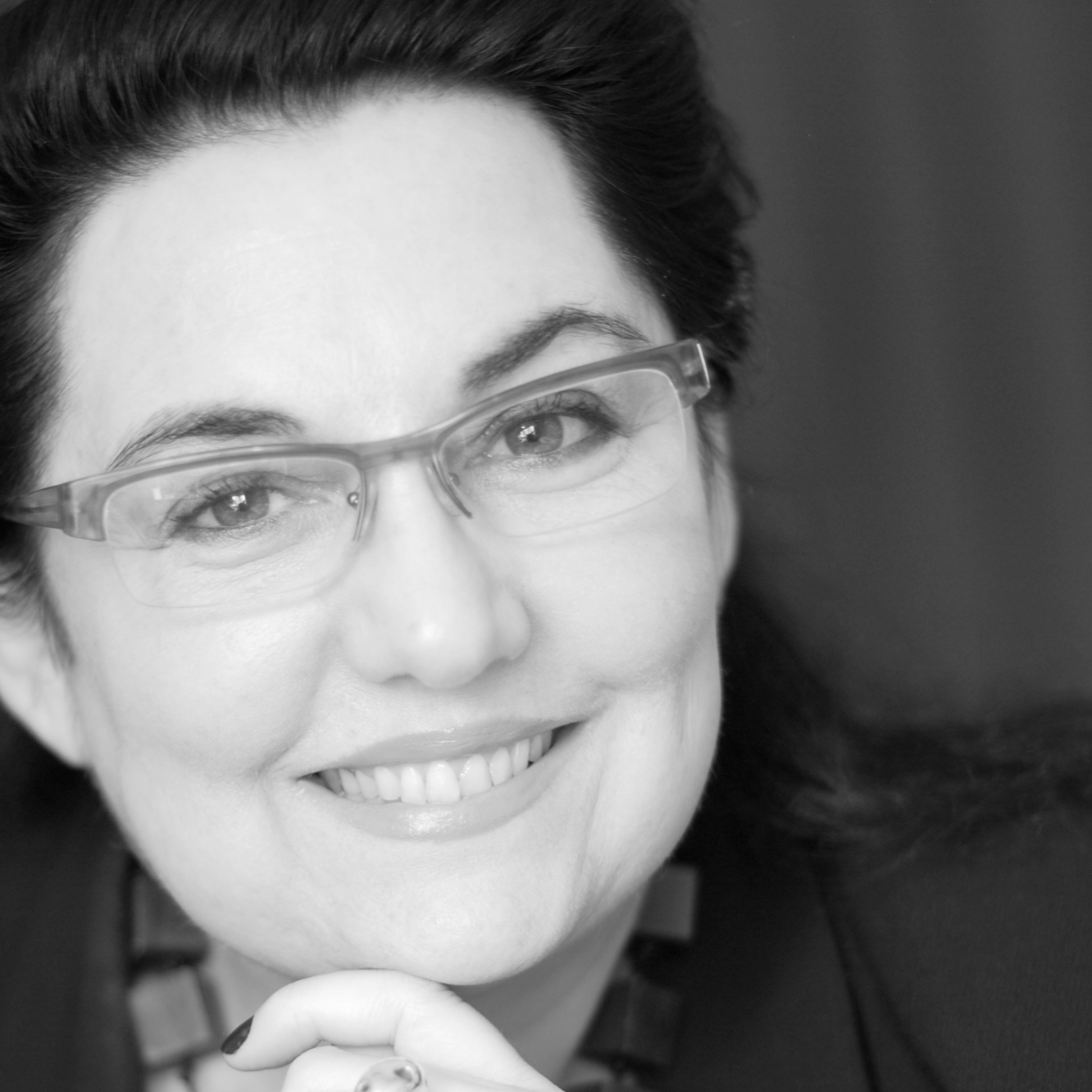 Rio-born Cynthia Garcia is a respected art historian, art critic and journalist fluent in five languages stationed in São Paulo. Cynthia is a recipient of the 2023 APCA (Paulista Association of Art Critics) award as a contributing editor of Newcity Brazil since its founding in 2015. Her daughter America Cavaliere works in the contemporary art market and her son Pedro Cavaliere, based in LA, is in the international DJ scene.
Contact: [email protected], www.cynthiagarcia.biz