To fully grasp the concept behind Oskar Metsavaht's black-and-white photo exhibition at São Paulo's Museu de Imagem e Som (MIS), you should first watch "Soundtrack," a recently released film about a photographer, which lends title and leitmotif to this solo show. After having been invited by its film directors, a collective that calls itself 300ml, to shoot the self-portraits of photographer Cris, played by actor Selton Mello, Rio-based Brazilian artist Oskar Metsavaht had the idea to organize the experience through this solo show. Curated by Marc Pottier, it comprises two installations and nine small-format black-and-white backlighted photos, all twenty-by-thirty centimeters, all with headphones, all meticulously mounted in a pristine white exhibition room that alludes to the glacial Arctic environment where the movie takes place.
In brief, the film examines the story of Cris (Selton Mello), a young struggling artist who seeks recognition in the competitive art world. He has permission from the Brazilian government to spend twelve days in an isolated international research station in the Arctic circle to realize his project: an exhibition in two mediums, photography and music. As in the film and at the museum exhibition, the complete experience requires that each photo be both seen and heard with a headphone recording of the music Cris chose to listen at the exact same moment he took his selfie. No better place for a photo and music exhibition than the Museum of Image and Sound.
Here is an excerpt of dialogue between the three main characters, Cris (Selton Mello), Cao (a Brazilian scientist, played by musician and actor, Seu Jorge), and Mark (a scientist portrayed by English actor Ralph Ineson):
Cao: "So, what's your plan?"
Cris: "I'll take self-portraits listening to music in this empty place. After, at my exhibition, when people look at the pictures, they'll put on the same headphone I'm using here, and listen to the same music I was listening when I took the pictures—and then they will understand the meaning of my trip."
Mark: "You mean, selfies in a place like this? So you came all the way here to take selfies?"
Cris: "No. It's not about me. It's about art."
We interviewed both curator Marc Pottier, who splits his time between Paris and Rio, and artist Oskar Metsavaht, about the project.
Marc, how do you explain the exhibition concept of the solo show since it requires the visitor to have watched the film "Soundtrack"?
Oskar Metsavaht's "Soundtrack" is an installation, an intimate labyrinth, through which a series of self-portrait photographs, along with headphones, invites the visitor to immerse in Cris' universe, the main character of the film "Soundtrack." It is artist Oskar Metsavaht who shot the images to create the experience. He "is" Cris. This is the exact same exhibition Cris would have made had he been a real person. Metaphorically it evokes Portuguese poet, Fernando Pessoa, and the long journey of our inner search.
Tell us more about this double-project, exhibition plus film or film plus exhibition, since each are de facto tightly woven artistic endeavors.
The film tells the story of a Brazilian artist called Cris who engages in a project in the Arctic taking self-portraits while listening to a soundtrack. He aims to organize an exhibition based on the exact music he listened to while taking each one of his self-portraits. In the Arctic station are four international scientists whose research is on the verge of transforming the world's future and Cris comes across with self- and group-confrontation. This world of men enclosed both in themselves and in "huts" refers to some texts by French author Jean-Paul Sartre on "Being and Nothingness," where the consciousness of being is never where we intend to find it: "Objects are what they are; man is what he is not, not what he is." Cris finally disappears in the blinding snow but leaves his work for the world to see. This exhibition is the result of this "trip," in which we slide to the other side of the mirror as artist Oskar/Cris invites us to contemplate immortality, resurrection, reality and its double… It draws a line with Argentine writer Jorge Luis Borges and the way his writings approaches the nature of infinity and the ubiquity of things, and makes one think about the 1955 Dead Self-Portrait by Austrian artist Arnulf Rainer, as Oskar/Cris offers us an insight on the curiosity surrounding death. The exhibition shows a spiritual vigor and an unsuspected energy that drives the visitor to let go and delve into his own universe of extremes.
Interview with artist Oskar Metsavaht.
Oskar, you have a medical degree and you work as an artist as well as in fashion design. Explain about all these layers in relation to the photos in this solo show.
In the film, the issue of art versus science ignites preconceived ideas among Cris, the artist, versus the four scientists. I'm torn in the middle of the debate, since I'm an artist and my doctor's degree in orthopedics entrusts me with scientific skepticism. Fortunately the intellectual environment in my family, my studies in philosophy and my interest in the arts made me free-spirited.
Marc Pottier, the curator, mentions Oskar/Cris. Do you see yourself as Cris?
This is an important issue I had in mind since the first reading of the script. Maybe it's the fact Cris, the film's main character, is in a major snow-prone area in a scientific expedition, which I've experienced myself both as a man of science and a sportsman. During the film's making, the exercise of interpreting the character's artistic view through my photos and his relation to a hypothetical exhibition he aims to realize enabled me to delve into Cris' fictional life since I already had experienced all this in my real life.  The thin line between his experience and my own fueled my imagination during the shoot. That is when I had the idea to make an actual exhibition of the photos Oskar/Cris had done. Then came the existential doubt: would it be an exhibition by Cris or by Oskar?
So tell us, are the self-portraits by Cris or Oskar?
In the exhibition, even though the images are of and "shot" by Cris, the self-portraits are mine. They made me feel the pain of loss, of death, as well as of freeing myself with the pleasure of living something new, of art itself.
And what about the two installations?
The exercise of dealing with interpreting and being, led me to develop the two installations. In the first one, I present Cris the character in a series of images that are cutouts where you grip his emotional state, a mix of anguish, serenity, hate, loathing. The second installation is a series of self-portraits that reflect our own experiences as we look into a mirror. Cris, who is given a first-rate interpretation by actor Selton Mello, goes through a process of denial of his own self-image and is in search of a liberating experience that the film presents as his death. Both in art and in philosophy death can be translated as freedom.
How do you juggle so many activities? You are an artist, you have a doctor's degree in medicine, you are a sportsman and a businessman. You have a beautiful family, you give speeches on the environment, you are the Estonian consul in Rio and you also work as fashion designer?
Once my good friend Vik Muniz told me I meddle in all these fronts with the eye of a filmmaker. What is interesting about my work is being able to express myself in all these different platforms. Fashion is a complex visual manifestation and I deal with it as an artistic process of great creative expression. I started out as an orthopedics doctor but I have always been close to the arts and philosophy through my education. I'm an eclectic person, interested in social and esthetic codes and open to other cultures. I enjoy interpreting these manifestations and expressing them conceptually or esthetically in art or fashion. Lately, I'm into video art, performances, installation, painting. I feel a visceral, spiritual need to express myself and I'm very comfortable with this calling. It all comes to intercommunicating layers of art.
Can you summarize your activities as an artist in the past few years?
In the past three years, I realized works in different platforms. Maybe this comes from a repressed feeling to express myself outside the boundaries of fashion. All my experiences in art made me mature through praise and critique. They were all vital to develop my signs, symbols, gesture and stylistic concept. Presently I'm waiting for my new studio to open to delve into new techniques and develop new projects. There are some scheduled exhibitions to replicate projects I've mounted before and a new project going on with Belgium artist Arne Quinze.
Wrapping up, what are your plans this year?
In September, I open my own independent exhibition space and studio in Rio's revitalized area Vila Portugal at the Jockey Club, where Fortes D'Aloia & Gabriel and Nara Roesler have their Rio galleries. My space will be dedicated to the arts, science and philosophy where I can invite curators to propose new projects. The inaugural exhibition is "Perihelio," an unpublished work by Helio Oiticica curated by gallerist Laura Marsiaj.
Soundtrack by Oskar Metsavaht
Through July 16, 2017
Curated by Marc Pottier
Museu da Imagem e do Som (MIS), São Paulo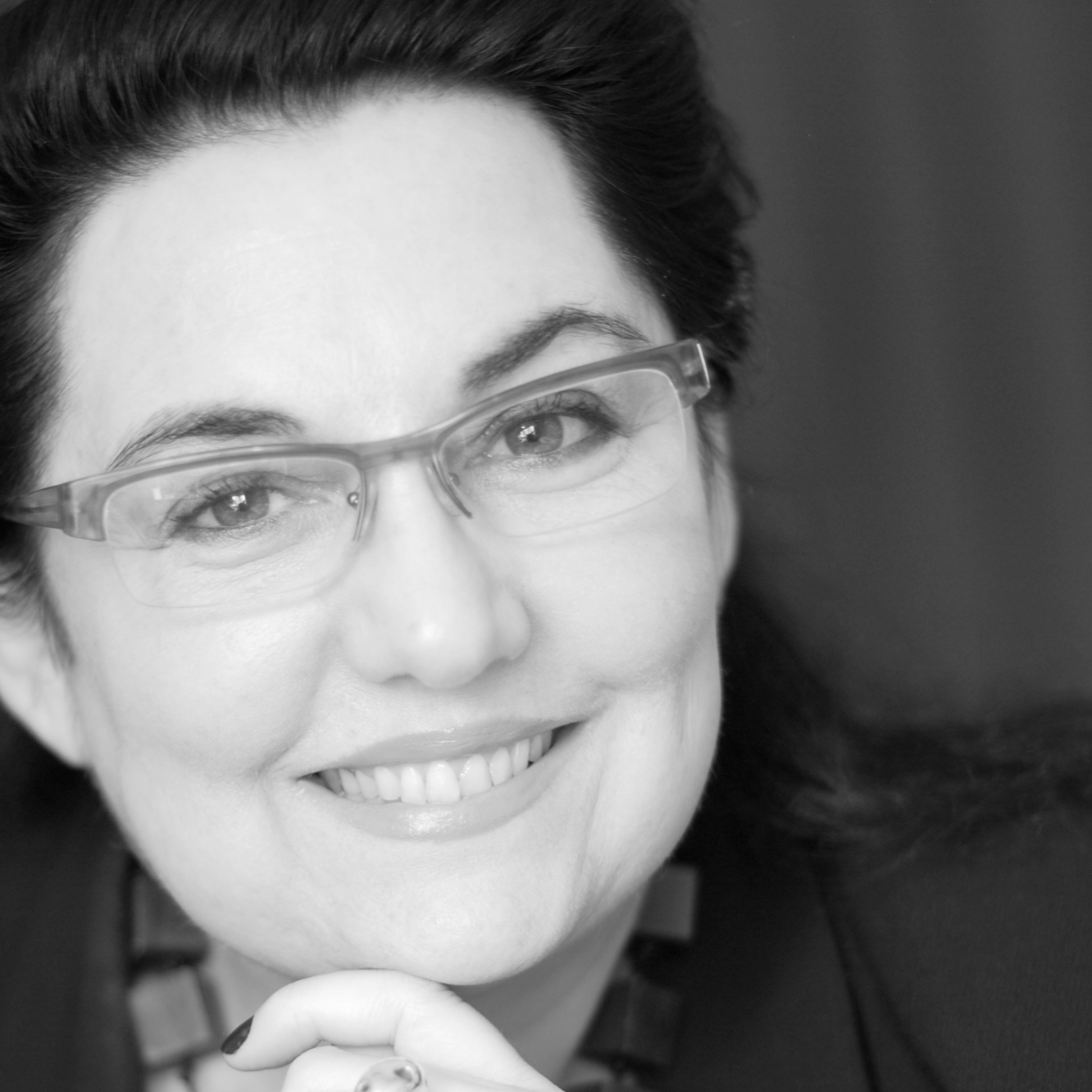 Rio-born Cynthia Garcia is a respected art historian, art critic and journalist fluent in five languages stationed in São Paulo. Cynthia is a recipient of the 2023 APCA (Paulista Association of Art Critics) award as a contributing editor of Newcity Brazil since its founding in 2015. Her daughter America Cavaliere works in the contemporary art market and her son Pedro Cavaliere, based in LA, is in the international DJ scene.
Contact: [email protected], www.cynthiagarcia.biz