In the second solo exhibition of artist Sergio Romagnolo in the double compounds of São Paulo's Galeria Marilia Razuk, this four-decade front-runner of Brazilian contemporary art literally shows the objects that grace the event's title "Sapatos e Flores" (Shoes and Flowers) in the media of his expertise, sculpture and painting. Romagnolo the sculptor/Romagnolo the painter are a sole entity in his characteristic Neo-Expressionistic Bad Painting/Bad Sculpture, a strand to figurative art that hails beauty in things "ugly."
The sixty-year-old São Paulo-born artist and art professor has been displayed in four São Paulo Biennales (1977, 1983, 1987 and 1991) and is in the collections of the country's top museums. Branching from his childhood memories, Romagnolo's oeuvre erodes the borders between conceptual art and popular culture with its own ecosystem of reclaimed items and ready-mades: from a flower to a Fusca (the Brazilian VW Beetle), from "Bewitched" 's Samantha to Batman, from Michelangelo's Pietà to the unfussy Havaiana sandals, from Japanese manga to St. George and the Dragon.
Early in 2018, the artist will launch his first fiction, "A Feiticeira e as Máquinas" (Bewitched and the Machines), a pop tale on art theories published by Editora Cobogó that comes with a kit patented by Romagnolo that allows the viewer to see in 3-D without 3-D glasses.
Sergio, did you begin with painting or sculpture?
In my first exhibition I participated with a painting in a group show in 1976, after that I dedicated ten years straight exclusively to painting. It was only in 1986 that I began exhibiting my sculptures. I put painting aside and from then on I only produced sculpture for a ten-year stretch. In 1996, I finally began working with the two mediums and since then I have produced works in painting and sculpture simultaneously.
Where did your Pop-Art vein spring from? From watching TV as a kid?
Frankly, I don't like to think in terms of Pop-Art. In Brazil, Pop-Art is only viewed as a negative critique to mass consumerism. Instead, I prefer to think that artists, and I include myself in this group, enjoy working with the things that surround them in order to leave their imprint of the world.  When I used images borrowed from the TV, the subject was fueled only by my nostalgic memory of my days growing up.
Who did you have art classes with?
I had art classes at IADE then at FAAP with a group of artist as teachers who had a great influence on my work: Renato Vieira Filho, Regina Silveira, Júlio Plaza, Nelson Leirner, Walter Zanini and some others.
Did you participate in Rio's iconic 1984 collective exhibition "Como vai você,  Geração 80?" (How are you, Generation 80?) at Parque Lage?
Yes, "Como vai você, Geração 80?" was an unforgettable art festival experience.
Who were your main references in painting as well as sculpture then and now?
I've been exhibiting works for forty-one years, along this time I've witnessed so many changes come and go. My main influence in painting remains Gilda Vogt and conceptually I was very much influenced by Regina Silveira. In sculpture, I'd point out Aleijadinho (1730-1814, Brazilian baroque master) and John Chamberlain. However, I appreciate works by artists who are very different from me like Carlos Fajardo, José Resende, Dudi Maia Rosa , Joan Mitchell.
You said you turned to develop plastic sculpture because it is a material that surrounds us, intimately connected to modern life. How did this attachment kick off?
My sculpture occurred because the figures suddenly started popping out of the canvas. I wanted to sculpt in a prosaic, familiar material so I turned to plastic. However, in the mid-1980s it was very hard to work with plastic so I turned to fiberglass in 1986 and 1987. In 1988, I gave it up when I did my first solo show at Galeria Luisa Strina with my first series of sculptures bended and shaped by my new medium, plastic molded by hot-air gun. The characters had an introverted, shy feeling to them: a Santa Claus, a man dressed as a bear, a Christmas tree, as well as some other pieces.
How do you work your plastic sculptures? Do you produce them in your studio?
It all began with a test in a small man's head made out of plastic that I keep to this day. I soaked a cotton ball in alcohol, lit it up with a lighter, put it next to the plastic head and as it melted I began shaping. It enables me to work on large-scale sculptures in a relatively short time and frees me to concentrate on the concept instead of worrying about issues of the technique or the material.
One of your iconic bright red plastic sculptures is the Fusca (VW Beetle) 2003 series: Fusca Grande (Big Fusca) and Fusca de Ponta-Cabeça (Upside Down Fusca). Tell us about them.
The first car sculpture I made was in 1987, Carro Abandonado (Abandoned Car), an eighty centimeter model in fiberglass of a car. The idea for the Fusca sculpture happened while I was shaping a motorcycle in a police car dump yard. There were several Fuscas turned upside down, they were so beautiful. A few years later I shaped the two Fuscas. At the moment, I'm finalizing a Fusca with a guitar wrapped to it.
Then, around 1995, you went on to produce bronze sculptures.
For an artist who works with sculpture, bronze comes naturally because of the tradition involving the material, its durability plus all that a sculpture cast in bronze represents. When I got to this stage, it clicked me that shaping plastic works much the same as the lost-wax process in engraving and suddenly it all made sense.  I like sculptures in plastic next to bronze sculptures.
Some say your paintings have a strong relation to comics.
I don't agree entirely since I never thought about this relation and was never an avid comics reader. On the contrary, my mind was taken by Neo-Expressionism, working on the figures one at a time directly onto the canvas with no preliminary draft with special attention to the eyes.
So how did the character Samantha from the mid-1960s TV series "Bewitched" became a subject in your paintings?
Samantha reminds me a lot of my mother when I was a kid. For me, she represents a feeling of saudade (longing) more so than a relation to mass culture.  Most of my production is based on pre-existing images and ready-mades, which is related to this wish I have for tackling the world around me. During 1985 and 1986, I did several paintings with Samantha and James, the main couple in the TV episodes, always in psychological situations. However, in this particular series I didn't resort to ready-made images, they were all painted from scratch.
Your Samantha series displays motion lines that emphasize the dynamics of the moving figure or a "static representation of movement" as explained by Duchamp about his "Nude Descending a Staircase"(1912); you even have your nod to master Duchamp in "Samantha Descending a Staircase"(2006). Tell us about this reference.
I worked on this series from 2006 to 2013; actually it is an untitled series. While I was painting I also wrote a short fiction, "A Feiticeira e as Máquinas" (Bewitched and the Machines), that will be published next year by Editora Cobogó. I've always been mesmerized by Duchamp's paintings, all his oeuvre and by three-dimension apparatus, I even patented a 3-D invention I developed.
Tell us about your patented invention.
I haven't produced it yet; it makes possible seeing in 3-D without the glasses. In the book there will be a sketch with instructions to help the reader visualize a drawing with my invention.
Back to your exercise of overlapping images, you went a step further in the superimposed narrative of the Flintstones in the complex cutout on painted plastic sheet, "Fred, Barney, Betty and Wilma" (1983), where all four characters, one over the other, act as single entity. It is one of your iconic works. Tell us about it.
It is an acrylic painting on a sheet of transparent plastic with the borders of all four of the Flintstones overlapping, so it has two sides to it. In the 1980s, I put a lot of effort on theses superimposed images, most of them instantly recognizable figures. I crammed all the four characters into one so as to see how much of their particular characteristics would stand out in the reading of the final work. At the same time, these images were so familiar to me that it was also about my own personal story.
During your career you have experienced cycles when the art market declared the eminent death of painting. How do you face this stigma?
French Algerian Art History professor Yve-Alain Bois gives the answer in his essay "Painting: The Task of Mourning." He explains painting has always been in a state of mourning, but in mourning for her own self and not for herself as whole. This mourning happens regularly since styles of painting are systematically dying out, like a tree casting off its trimmings.
How do you decide this work is painting, this one is sculpture?
I mix it all up and then comes the moment when it is not the artist who is handling the work but the work that is solving it all alone. I think painting is tougher than sculpture, the more you want to paint, the less you paint better. To paint you should be able to fool the painting. You have to show the painting you reject it. That is when you do your best painting.
What about your experiences in abstract art?
When I read Andy Warhol confessing he couldn't do abstract painting, I identified myself with him immediately since I'm no good with abstractionism myself. Not that I don't want to; it is simply very hard for me. What I actually do is to fool the painting and resort to abstraction by way of figurativism.
Now tell us of your current show at Galeria Marilia Razuk.
"Sapatos e Flores"(Shoes and Flowers) was the title of an exhibition I did when my first daughter, Rita, was born in 1990. It was a group of natural-size small pieces of plastic wall sculptures. Now twenty-seven years later, I felt like picking up the idea, this time with more painting and less sculpture. I thought a lot about Philip Guston and Joan Mitchell. Shoes fascinate me, they carry so much expression, so much life contained in a shoe.
What about the flower paintings?
The challenge about flowers is it is such a common subject. I resorted to distance myself from the figurative idea of painting flowers to be able to establish a narrative that is more related to abstract art.
Anything else before we wrap up the interview?
As times goes by, more and more I appreciate art and artists. They dedicate themselves to things no one ordered them to do, they want to sell what no one needs or wants to buy. In this group I also include poets, musicians, actors, film directors, circus people. When I used to take my daughters to the circus, it amazed me to see the clowns, jugglers, acrobats, trapeze artists, when they were not performing in the arena, they doubled as popcorn vendors, parking car helpers… Observing them I understood what makes a real artist. It is someone who sees poetry where no one else is able to see and works damn hard for it.
Sergio Romagnolo: Sapatos e Flores (Shoes and Flowers)
Through July 22, 2017
Galeria Marilia Razuk, São Paulo, Sala 1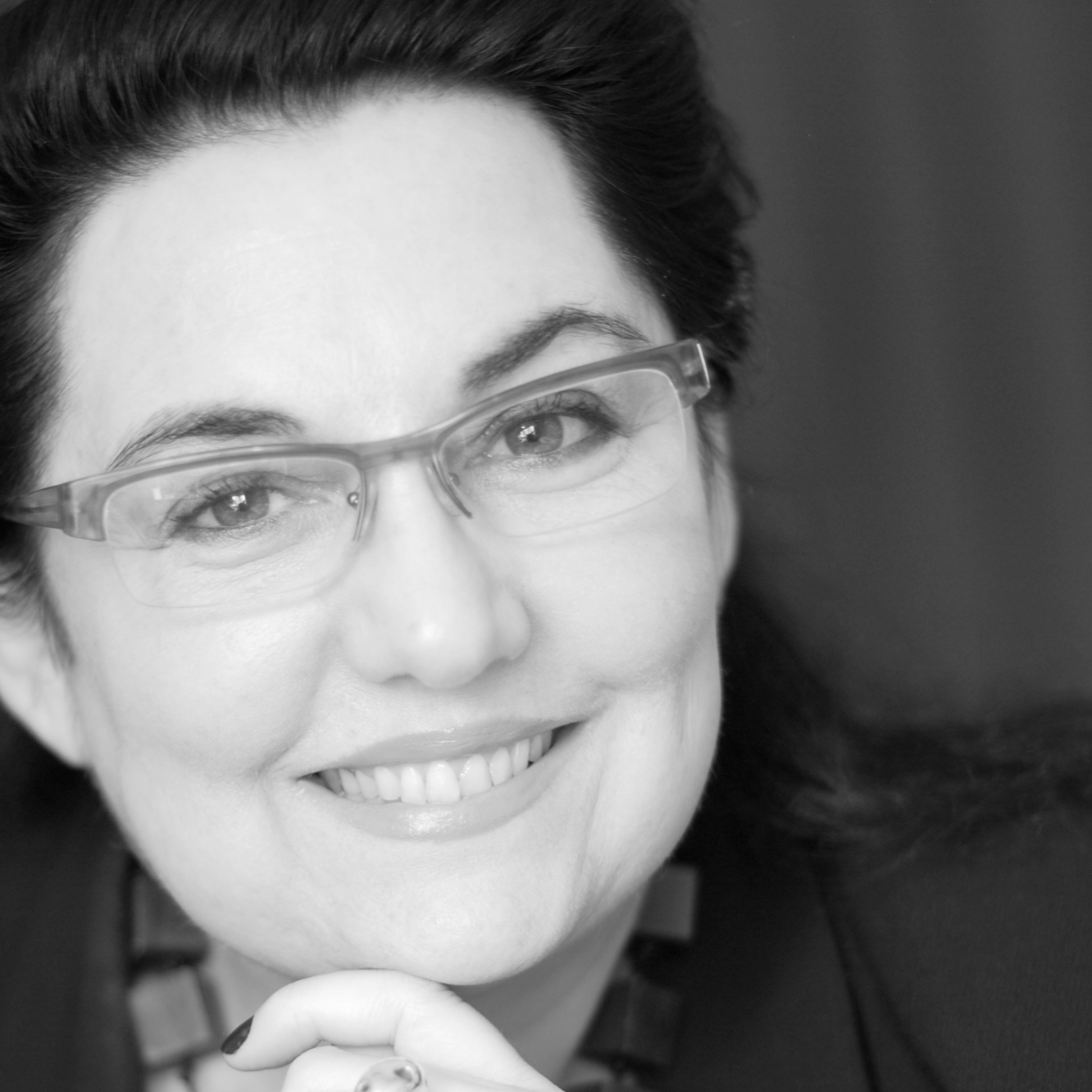 Rio-born Cynthia Garcia is a respected art historian, art critic and journalist fluent in five languages stationed in São Paulo. Cynthia is a recipient of the 2023 APCA (Paulista Association of Art Critics) award as a contributing editor of Newcity Brazil since its founding in 2015. Her daughter America Cavaliere works in the contemporary art market and her son Pedro Cavaliere, based in LA, is in the international DJ scene.
Contact: [email protected], www.cynthiagarcia.biz