Galeria Nara Roesler hosts two exhibitions of pioneering multimedia conceptual artist and poet Paulo Bruscky. In Ms. Roesler's domain in São Paulo, the show runs through July 22 while her gallery's new Upper East Side New York address displayed the artist's work through June 24. A major influence in Latin America's contemporary scene, Bruscky is an artist's artist who turns convention on its head and grabs authoritarianism by the collar. He sums up a prolific five-decade career focused in the communication of art through numerous manifestations: performances, Xerox art, Mail art, Classified-ad art, Fax art, assemblages, visual poems, sound poems, Super 8 films, photography, videos, collages and artist's books. It is not an overstatement to compare him to a modern-day Duchamp, who he so admires. Paulo Bruscky's next solo exhibition opens October 18 at the Pompidou Centre in Paris.
2017 is a momentous year for the sixty-seven-year-old with a remarkable skill for creating concepts with impact. In his native Recife, where he has always lived, CAIXA Cultural earlier this year presented Bruscky's largest retrospective to this day curated by art critic Rodrigo Moura. Before that, his last major show was Art is Our Last Hope, in 2013/2014, at New York's Bronx Museum. It included 140 works of sculpture, performance documentation, Mail art and photography made between 1971 and 2011. New York Times art critic Martha Schwendenerjan wrote: "The messages of Mr. Bruscky's oeuvre are clear: that you can make art anywhere, from the periphery of the art world as well as at its center; that art is a form of global communication (even before the Internet); and that it is not a luxury or an elite form. Instead, it is an arena for hope and, in some times and places, even a 'last hope'."
In May, he reenacted three 1970s/1980s performances at the official program of the 57th Venice Biennale. At the opening of his São Paulo show at Roesler (the gallery owner herself is a Recife native who has known him for thirty years), the artist reenacted "Carnaval," 2017; "Poema Amassado" (Crumpled Poem), 2016; "Xeroperformance," 1977/1980/1982/2017; and "Sentimentos: um poema feito com o coração" (Feelings: a poem from the heart), 1976/ 2017. Witnessed by a curious crowd, this one turned out to be an on-the-spot recording of the artist's heartbeats using an electrocardiogram machine (ECG) to register his emotions. A proper cardiology test was carried out by a uniformed nurse on the artist lying on a hospital stretcher with electrodes placed over his bare chest. After a ten-minute silence, his heart's electrical activity turned into a wave of spikes and dip-line tracings on the ECG paper roll: his poem from the heart in sync with the rite-drama-game association, the trio behind the art of performance.
This artist is a charismatic, energetic man who knows what it takes to provoke an audience like a whimsical showman. During Brazil's military dictatorship, Bruscky, then a struggling unknown artist, carried out his performances and urban interferences with a photographer to capture them in photos or Super-8 films while he wandered in the streets of Recife, flummoxing passersby thrown off guard with the transgression and/or humorous readings of his messages, many of which aimed at political resistance. It is not surprising that during the 1970s and 1980s most of his projects were rejected by official salons and exhibitions. Many were deemed not art, meaning too far-reaching for academics, collectors and a market still clinging to retrograde clichés and/or esthetic concepts foreign to his works till this day. "It is not that I'm against esthetics, it is simply unimportant for me" was Bruscky's explanation at the opening talk.
So how did he make a living? His father, a Russian photographer who migrated to Brazil's northeast aroused his curiosity in art and technology, teaching the boy the trade, how to use a camera and develop film. When the time came to earn his own bread, he chose a parallel life-long career in one of Recife's main hospitals, where he retired as a civil servant. "I was always able to do both, my work in the hospital and my art," he revealed during the talk. It so happens that the hospital's environment with all the medical equipment and scientific research further instigated his resourcefulness towards experiences in X-rays, ECG and Xerox machines as artistic-scientific tools: "In the exchange of information between artist and scientist one learns from the other. We, artists, are scientists too." For example, in "Registros (O meu cérebro desenha assim)" (Records, My brain draws like that), 1976, Bruscky used the hospital's equipment to trace his own brain waves. The work, a 19.5-by-30.5-centimeter ECG record, is now in the collection of New York's Museum of Modern Art. "It is a psychographic of thoughts, made with an ECG, as a score of signs, a mental calligraphy that places the resulting graphics in the category of a new visual, performative poetry. It is one of the most emblematic of his works," explains Spanish art critic Adolfo Montejo Navas in "Poiesis" (Cosac Naify, São Paulo, 2013), the most comprehensive book on Bruscky's extensive oeuvre.
For questioning the status quo and provoking people to think about what is art and what is it for, he was arrested, interrogated and tortured by Brazil's military junta. In 1978, he enacted "AlimentAção," a play with the words food (alimentação) and action (ação), a sequence of black-and-white photos of Bruscky self-inflicting wounds with a knife then nourishing in his own blood. In a Classified-ad art published in 1994 in a newspaper of Recife, his message stated: "The Brazilian Government alerts: working, studying, eating, dwelling, being healthy, and living is harmful to the People," with a capital P.
During one of his police arrests, the interrogator asked: "If I nail a piece of the floor onto a wall, is it art?" Bruscky: "If you do it, no, but if I do it, yes, it is art. That's the big difference between you and me."
In the seventies, you immersed in Mail art, which you define as the first step to the Internet. So with email what is the challenge Mail art now faces?
In 2000, I coined the expression E-mail art, however, Mail art incorporates all the technology, including Fax art, the first example of Mail art in real time. In Brazil, the pioneering experience in Fax art happened in 1980, it was an exchange of conceptual ideas between me, in Recife, and artist Roberto Sandoval, in São Paulo. All of us, Mail artists of the world, have worked with the net and con/science since the early 1970s. For us all, the Internet is a natural outcome.
For two decades your works didn't sell and were rejected by the official art salons. Now you are hailed as a visionary artist, a master, and several famous artists make clear references to your pioneering concepts. What do you make of this? 
All my life has been dedicated to research and work in search of information to trail innovative paths. Obviously, I also inherited previous knowledge. Composer and musician Gilberto Gil sings: "A Bahia me deu régua e compasso, meu caminho pelo mundo, eu mesmo traço" (Bahia gave me a compass and a ruler, cruising around the world is my own design). I'm very straightforward in my doings in Life/Art and I've always been very attracted to useless things. Maybe, this is why I serve as an example.
Your art caused you problems with Brazil's military regime. In 1974, you were arrested in Recife by the military police when you presented the Nadaísta (Nothing-ism) manifesto. 
I had been arrested and upon releasing me, the army threatened to "cause an accident" if I did anything on the streets again. I spent six months in fear, with two guys tailing me morning and night just to rattle my nerves. After that, I organized an exhibition, titled Nadaísta, for which I drafted the manifesto. I invited artists and realized how brave my friends were. Many ran away, while others let me add their names simply because they agreed with it. So I asked a very traditional gallery in Recife, Nega Fulô, to host the show. On the set date there were no artworks, no nothing. I got up on a bench, because there was nothing else there, read the manifesto aloud and explained that two bastards were there and they were trained like dogs to see subversion in everything. I said that I would go back to making art and that if I died, it wouldn't be an accident. The manifesto was not only political, but also aesthetical. It bothers a dictatorial regime when you break with the conventional aesthetics because you are creating unconventional artworks. When you create a new narrative that makes people think, it bothers the authorities since no reflection of any kind is in the interest of any totalitarian authoritarian regime.
You are internationally recognized for your work in Xerox Art. Your research with Xerox Art earned you a Guggenheim Grant in Visual Arts in 1981. Your xerographic works appear in the first books published in the US on Copyart. Tell us about this pioneering contribution.
I began my first experiments with the Xerox Copier in 1970. They were not actual distortions (the machine then did not have that capacity), I painted over the copies, worked each one differently; this was around 1973. Xerography is everything you can't obtain from other means of reproduction. There are some images I don't have a clue how I made. One important aspect is the possibilities never run out. The more you go about working, the more the machine, coupled with chance and boldness, offers new options. It is always an open piece… I never consider a xerographic piece finished.
During that time in New York you became acquainted with Fluxus.
In 1982, when I moved to New York thanks to a grant of the Guggenheim Foundation, I did a lot of research and maintained contact with Fluxus artists Dick Higgins, Alison Knowles, Mexican artist Felipe Ehrenberg and Ken Friedman with whom I realized "Performance para um Cachorro" (Performance for a Dog), among others. Since the early seventies, I maintained contact through Mail Art with Fluxus and the Gutai group artists Shozo Shimamoto and ​Saburo Murakami. Mail Art is the sole art movement without a nationality. Its oeuvre is based on the exchange of concepts/information. Today art is communication, art in transit in every sense.
After that you engaged in Fax performances in 1980.
This new artistic expression emerged to broadcast the practice by means of a simultaneous exchange of work/ exhibitions/ research/ etc., in which chains or workshops have their faxes interfered with and sent to other receivers/senders, in some cases becoming a boomerang, returning a number of times to the initial sender after having passed through different artists/countries. The practice of fax art can also be used for artist's books, collective publications and films.
Now let's move on to your thoughts about art. How do you explain that everything is allowed for the sake of art?
Art is the Last Hope.
We've had cave art, religious art, esthetic art, social and political art, art for the pleasure of the senses, tech art, etc., what do you envision is the next cycle
Tele-Art, I've been talking about it since the 1980s. It is all in the book "Paulo Bruscky: Arte, Arquivo e Utopia" (Ed. CEPE, 2006, with no English translation), organized by Cristina Freire based on my work and trajectory.
So far the art market enjoys plain sailing and the quantity of new artists has grown enormously. However, what do you have to say about art thinking. Is it or is it not in crisis?
There are many ways to think about the artistic process. I work with solids, liquids and gas, with hope, nationality and loneliness, from the first to the fourth dimensions. What is art, what is it for?
Has art been transformed in a socio-political tool of alienation, the same as the gladiator fights in Ancient Rome or today's football? Or is this contemporary estrangement packaged in our iPhones?
In working with new technologies, the artist has to dissect the machine, the same way as a medicine student dissects a corpse, in order to detract its function and instill some soul into it so the machine can become a co-author and work along the artist with chance and daring. I always thank the machines for their creative partnerships. The majority of art and technology exhibitions, in Brazil and abroad, are mere showrooms.
What do you credit for the democratic/inclusive character of your art?
Art doesn't ask for permission and it shouldn't be subject to any sort of censorship, esthetic scrutiny, use or fear of the ephemeral (we are ephemeral beings), among other "reasons." What is the "function" of life?
You were born in Recife and have chose to live there most of your life. What is the role of Brazil's Northeastern culture in your oeuvre?
I love Recife and have always used the city both as a support for my works but also as an oeuvre itself exposing several geo/graphic, climatic in-situActions, exploring culinary and sensorial appropriations, among other things. Since the 1970s, I have also developed this line of work in other cities of the world, using classified-ads in newspapers to record these actions/appropriations.
So what is art for Paulo Bruscky?
Art remains the Last Hope.
Finally, what would you say for an aspiring artist?
Information, research, work. Don't get anxious. Don't be dishonest to yourself.
Paulo Bruscky
Galeria Nara Roesler São Paulo
Through July 29, 2017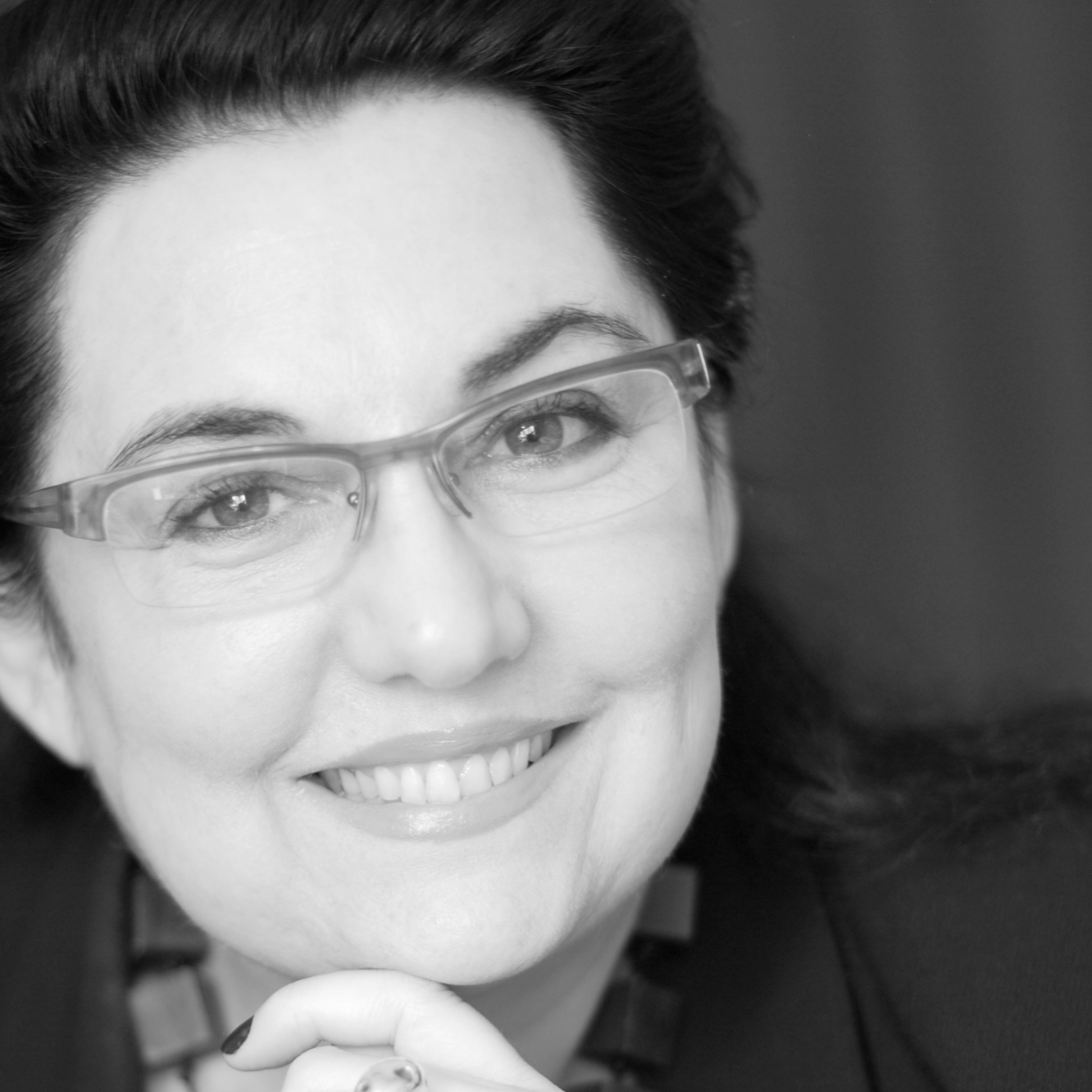 Rio-born Cynthia Garcia is a respected art historian, art critic and journalist fluent in five languages stationed in São Paulo. Cynthia is a recipient of the 2023 APCA (Paulista Association of Art Critics) award as a contributing editor of Newcity Brazil since its founding in 2015. Her daughter America Cavaliere works in the contemporary art market and her son Pedro Cavaliere, based in LA, is in the international DJ scene.
Contact: [email protected], www.cynthiagarcia.biz