A series of drawings reproducing the small sculptures created by Flavia Ribeiro between 2014 and 2017 fuels the subject matter of "Between Object and Being" (Entre Objeto e Ser). The exhibition also marks the solo debut of this talented artist at São Paulo's Galeria Marcelo Guarnieri, with the show transferring to the gallery's locations in Rio de Janeiro in October and Ribeirão Preto beginning of 2018.
The São Paulo-born artist developed a cross between the sculpture and the object made into small pieces either in bronze and/or gold-plated bronze. Radiating tension in gesture, texture and making coupled with an eerie carcass-like aura, the works reveal a reverential translation of the table, although a topless one, (un)balanced on thin awkward legs rendered in brutalist black metal bringing to mind the lessons of Giacometti. However, her sculptural objects are compositional ensembles conceived with sensual feminine bands of soft velvet used as vibrant rectangular patches of color instead of paint.
Conceptually, the exhibition is an exercise in contrasting yet complementary energies, namely the endogenous force (proceeding from within) and the exogenous force (originating from outside), illustrated through her explanatory sketches and gouaches perched on the walls. This notion of contrast is also used in the titles of some pieces and borrowed in the montage of the two exhibition rooms when seen from two different points of view. In the first, the sculpture/objects are set over a ninety-centimeter-high, 3.4-meters-square white table that occupies most of the space. In the adjacent room, the works are carefully arranged over the gray cement flooring. Here, on the floor leaning against the wall, is a nearly all-black rectangular image of the artist in a life-size photograph of her back side, "Duplo Figurado" (Twice Figurative), 2014/2017. "The synthetic image does not offer myself to the other, instead, it transforms my image, after its separation, into an object-image on which others can act with as well as I," she says. Derived from a quote of present-day French philosopher and sociologist Henri-Pierre Jeudy, it is the cerebral artist's explanation (or excuse) for having a near-black-on-black image of herself in her own exhibition, an unequivocal contribution of the low-profile and always-donned-in-black Flavia Ribeiro to the contemporary sculptural scape.
Flavia, what is your aim as an artist?
I try to create circumstances that establish a subjective relationship of the viewer with each work to distance him or her from the daily routine as well as live in another time where past, present and future are simultaneous. My effort is for the viewer to enjoy an uncommon experience and reach its potential without being worried about recognition, instead to create new relations, even abstract ones, with a single work or group of work. I'd like to explain less about the work since this talk derives from me, from my own view, and not the work's view, and listen more to what the viewer has to say. What I do is of visual character therefore I expect the verbal response to come from the viewer's side, from those who establish a relation to the work.
You've accumulated four decades of work; looking back how do you evaluate your trajectory?
Recently, I've been delving into my early work to reflect about the paths it has chosen to follow and doing some brooding about the choices along these forty years. Knowing what to choose is an important step in the process. Choice eliminates a series of possibilities that are inscribed in notebooks, small objects, experiments, thoughts, etc., which may be reclaimed in the future. The choices are made bearing in mind well-defined series, leaving out several possibilities, issue and interests.
How has your work procedure changed over the years?
In the past three years, I've been working from a different standpoint. I no longer work based on pre-defined series; instead I embrace all the ways the work presents itself to me. I'm not worried about creating a line of work; on the contrary, I want all the issues it presents unmasked. I believe we manifest several layers of emotions, experiences and thoughts within ourselves.
How does your work process begin?
It starts with the daily work routine of discovering new paths and constructive issues that are gradually solved. One of the first stages is building a mockup of the exhibition space where I am planned to show. Working on the model is a way of conceptualizing the exhibition itself.
Now explain the concept involving your sculptures at the present exhibition.
Their outset was a series of uncompromised sketches eventually transformed into tridimensional investigations by building the final objects with paraffin and cardboard and a no-worries attitude. As soon as the pieces are back from the foundry I obsessively engage in observational drawings. For me, sketching is a tool that relates to thinking. In this obsessive action, what at first seemed not to interest me gets diluted while things that catch my eye become more apparent. In the process I accumulate doubles or groups of objects that eventually become a work in itself. Until then they were mere occasional pieces looking for partners to bond with and structure themselves.
What about the insertion of bands of velvet, a fabric often associated with nobility, on your compositions?
The fabric chosen by the artist should abide to the artist's intentions. I use velvet as a color component. At the same time there is tension between its soft and delicate texture and the coldness and weight of the metal. It seems Da Vinci said "things light and things heavy pay an eternal tribute to one another."
Going through your narrative, a term that emerges is invention. How do you understand invention in art?
In this exhibition most of the sculptures are attributed to invention. An invented work bears no trace with anything previously known. Depleted of reference or identification one is not able to dissert about it since it has yet to be deciphered. When we look at an image or an object that we don't immediately identify, our brain searches for recognizable connections and distances us from potential possibilities latent in our work.
What about your books? They reveal beautiful, intimate and dense research. Do you see them as telling stories?
I've been producing handmade books since the end of the 1970s. These are not story-telling nor narrative tools. Each page is a slice of reality with pages creating relations and tensions. They are territories for experience and convergence.
Where does your passion for metal casting originate from?
Foundries are a long-time passion of mine. Very early I learned and worked with metal engraving; after some time I realized that the basic procedure of the technique resumed in registering the contact between bodies. In my first experiences in a foundry and while broadening the limits of engraving, I noticed that the basic procedure was the same in the process of wax carving. Each material in the process registers all information on the surface and volume of the original model. I use the foundry as an additional step in the production of the work. It is all part of a whole that in the studio will be rethought and associated to other components or elements.
In your career who would be artists you have as references?
I had references during my formation process. Artists you identify with, copy, look at, question, etc. are means of learning. Afterwards you have to deconstruct the references to give way to the artist within you. Following that, a lonely path awaits you. With time you eventually find speakers and colleagues who share their thoughts, doubts, reckoning, knowledge, etc.
Some people refer to your work as being psychological. Do you see it as such?
I don't know about my work being psychological. Personally, I have an aversion for psychologisms relating to art. Psychoanalyst Silvana Rea wrote her doctorate and published a book based on my work, but it wasn't a psychoanalytical analysis of my work nor an analysis of my person, rather a psychoanalytical reading of my poetics. That is her view not mine. As for me I don't relate this issue to my work.


When you finish a series and it is finally out there for the world to see, how do you judge the relationship of the work and its viewers?
When the work invades the world and is exhibited it is finally disengaged from the narratives that come about during its production. In the world, a work is an active element in its own existence.
Flávia Ribeiro – Entre objeto e ser (Between Object and Being)
Through July 1,2017
Galeria Marcelo Guarnieri, São Paulo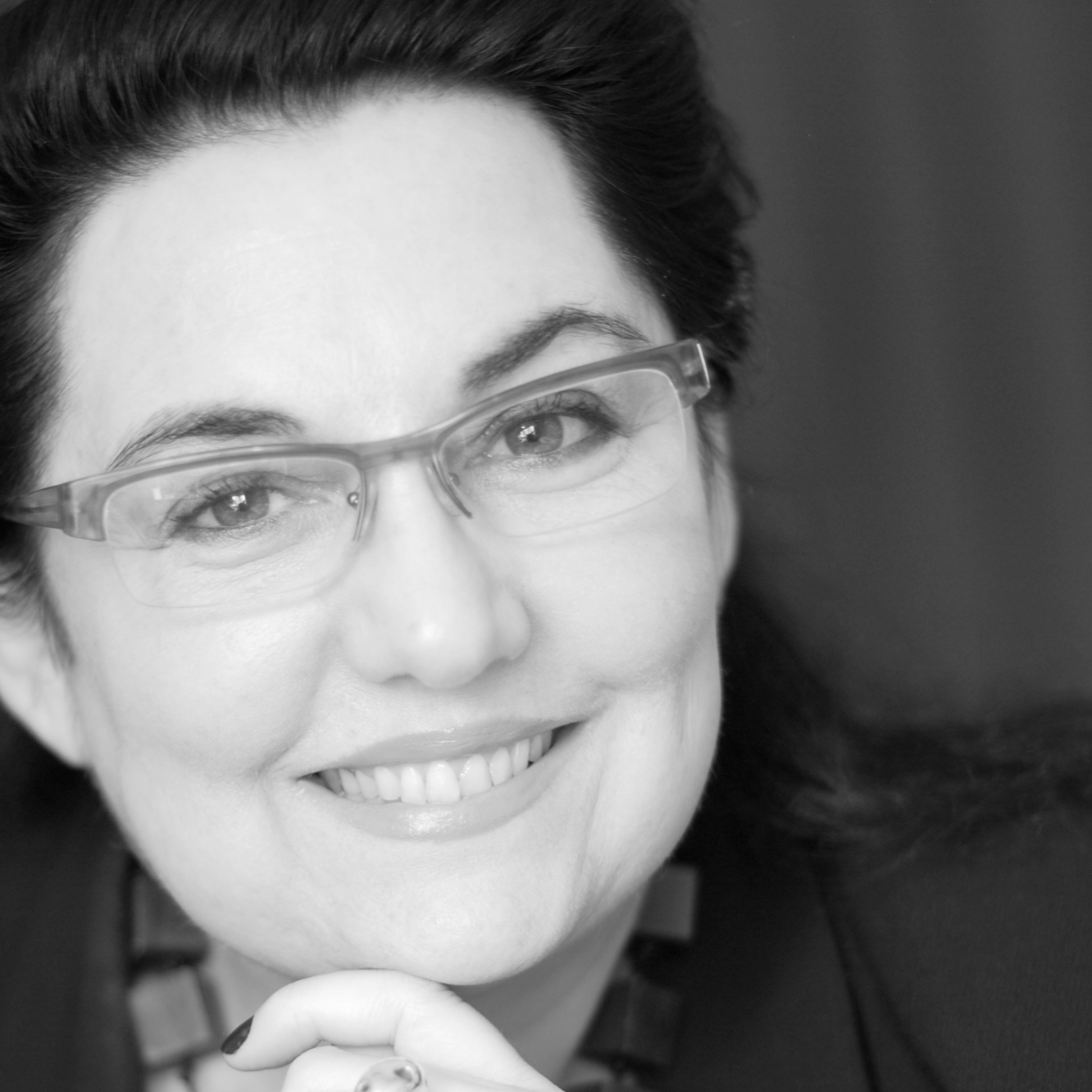 Rio-born Cynthia Garcia is a respected art historian, art critic and journalist fluent in five languages stationed in São Paulo. Cynthia is a recipient of the 2023 APCA (Paulista Association of Art Critics) award as a contributing editor of Newcity Brazil since its founding in 2015. Her daughter America Cavaliere works in the contemporary art market and her son Pedro Cavaliere, based in LA, is in the international DJ scene.
Contact: [email protected], www.cynthiagarcia.biz