The twenty-four-years-in-the-making catalogue raisonné, with the complete oeuvre of Leonilson's (1957-1993) fleeting thirteen-year career, will be launched June 30 at Unifor Cultural Space in Fortaleza followed by its international launch in New York in September 28 at the AS/COA (Americas Society and Council of the Americas) and before December in a venue to be confirmed in São Paulo, where the artist spent most of his life.
The tour de force crowns the much-awaited retrospective "Leonilson: Arquivo e Memória Vivos" (Archive and Living Memories) that opened mid-March with curatorship by Ricardo Resende at the new exhibition wing of the Edson Queiroz Foundation, benefactor of the University of Fortaleza (Unifor) and sponsor of the three-volume raisonné with 3,800 entries, one of the largest ever published in Brazil. The herculean task was conducted by the team of Projeto Leonilson, based in São Paulo, founded and directed by the artist's sister, Ana Lenice Dias, and was begun months after his AIDS-related death.
The Fortaleza show brings a new insight to the artist's production and differs from his two main posthumous retrospectives: "Sob o Peso dos Meus Amores" (Under the Heavy Weight of my Loves) at Itaú Cultural in 2011, in São Paulo, and in 2012 at Porto Alegre's Iberê Camargo Foundation; and São Paulo's 2014 Pinacoteca solo with English title, "Truth Fiction," curated by Adriano Pedrosa. The 128 works rolling in his emblematic symbols and synthetic pop-figurative narrative currently on display in his native town were unearthed as result of the research for the raisonné. Most of the unframed paintings, hand-made embroidered works and delicate watercolors have never been exhibited before.
Among them is his first known artwork, an untitled twenty-five-by-forty-centimeter acrylic painting, a childish rendering of a fish whisked when he was fourteen. Its awkward, commonplace brushstrokes shroud the talent disclosed in his short-lived final phase shaped by sublimely modest haiku-like works. These expose an intimate yet universal confessional cry charged with bewildering frustration expressed in wording (in both English and Portuguese) as well as symbols and figures either in handmade coarsely embroidered needlework or stamp-size watercolors lost in the lonely void of the white paper or voile fabric. His abysmal sadness and enraged slumber is unveiled in these minute poignant testimonials.
It is not surprising that more than two decades after his demise this final three-year phase of his life relates so much to the angst of today's generation intoxicated by this Caetano Veloso of contemporary art, a charismatic svelte thirty-four-year-old young man diagnosed two years before his death. For tackling minority issues with stark candidness, Leonilson became an icon of today's young artists-to-be, a modern-day Rimbaud who fled the poor northeast, against all odds chased his dream in the so-called developed south and when he made it, it was taken away too soon.
I was friends with Leonilson since the early 1980s. His final solo exhibition in a gallery took place in 1993 at the visionary Regina Boni's Galeria São Paulo, in a starless night sprinkled by the "garoa," São Paulo's thin light rain now extinct by pollution. I was well-advanced in my second pregnancy and decided it was best not to go. Then the phone rang and surprisingly Leo himself summoned my presence. Frail, strangely pale and large-eyed, he commanded the bash from an armchair sporting his typical loose white cotton shirt. All his friends attended the opening, its festiveness a far cry from the agonizing haiku-like works on the walls branding his demise. We so young we didn't grasp nor accept…
What exactly is the lesson of Leonilson? Art was the weapon he had to ensure him freedom, as well as to tell us his private, yet universal tale.
We interviewed Ana Lenice Dias and Ricardo Resende in Fortaleza.
Ana Lenice, tells us about Projeto Leonilson.
Projeto Leonilson was founded informally in 1993, the year my brother died. Today it is considered the main reference on his life and work. It is opened to researchers, curators, students and anyone interested in his body of work. Since its founding, one of our aims has been to organize his oeuvre in a catalogue raisonnée that contemplates approximately 3,800 works.  Leonilson left our mother as sole heir to his legacy; when he passed away we gathered some friends and created the Projeto with the works and personal archive he left her: books, letters, photos, works from his friend artists.
Was it Casimiro Xavier de Mendonça (1947-1992), a very respected art critic and Leonilson's friend, who influenced him to become an artist?
Leonilson was a born artist. His calling was encouraged by teachers and critics, among them Casemiro.
Can you tell about your family background?
Leonilson was the fourth child in a family of five from Fortaleza. Father was in the retail business and mother was skilled in the art of handmade embroidery, a common practice for women in the northeast of Brazil till this day. Ours was a very Catholic family. As a kid he always had a pencil in hand drawing in any surface he could find. He loved perusing the pages of the Barsa [the Brazilian version of the Encyclopedia Britannica]. In his teens the family moved to São Paulo and he soon enrolled at the Panamericana school of art. The family didn't understand his drive. If, on one hand nobody criticized him, on the other, no one encouraged him—my father wished he'd take on the family business in Porto Velho [a city in the Amazon region]. When he enrolled at FAAP University, he doubled a studio with artist Luiz Zerbini and had art classes at Escola de Artes Visuais Aster. As kids we were all very close but no one foresaw his artistic calling.
So his embroidered works were actually influenced by your mother.
Absolutely. At home, she had a sewing room; he grew up watching my mother, grandmother and our sister doing needlework. He enjoyed going through fashion magazines; all his girlfriends worked in fashion.
As an artist, he included embroidery in the works made in the last two years of his life. Tell us about his final phase.
He was diagnosed with HIV in 1991. By then he already had created interferences with embroidery in some earlier works however with the illness embroidery becomes an artistic tool like paint. In these last years his works become very personal, in some of them you can see references in the needlepoint to the treatment he was undergoing, in others he stitched words or expressions that denoted how he was dealing with the illness. He worked till the very end; it was his main psychological healing tool.
Anything else you would like to mention?
Leonilson's oeuvre is both sensitive and contemporary. I still hear him saying: "Fique firme, seja forte" [stay firm, be strong].
Ricardo, describe your emotional relation to Leonilson's work.
I'm a born romantic. His work touches deep inside me since 1996 when I first had the opportunity to know the art of Leonilson, a true romantic himself. On my part, it amounts to over two-decades experience observing and studying him and his work since researcher Lisette Lagnado invited me to substitute for her at Projeto Leonilson. When I became acquainted to his oeuvre I fell in love with it.
What attracts you so?
His small drawings, the delicate embroideries or even the patches of paint blotched over the canvas, all the minutiae reveals his desire to transform the world. Even when he confronts his own inability or weakness in phrases such as "Leo cannot change the world," there is an underlying affirmative wish that explodes in the lava of his personal volcanoes. These emotional explosions touch me deeply, they fuel my dedication to Projeto Leonilson.
How is the retrospective at Espaço Cultural Unifor organized?
It is divided in three nuclei chronologically designed in reverse: it opens with his latest works onto his first known works. "Peixe"(Fish), dated 1971, when he was fourteen years old, is his first known work.  In the second phase, which refers to the entire 1980s decade, he drops out of school and participates in his first exhibitions at museums: "Cartas a um amigo" (Letters to a friend) at Museu de Arte Moderna da Bahia, in Salvador; "Desenho Jovem" (Young Drawing), at MAC (Museu de Arte Contemporânea da Universidade de São Paulo), and Panorama de Arte Atual Brasileira, these last two in 1980. Similar to his 2011 show at Itaú Cultural, in São Paulo, the present exhibition is a retrospective with the difference that works rarely displayed to the public were privileged along with works never shown before. The posthumous exhibition of 1995 at Sesi, in São Paulo, which followed to New York's MoMA, "Leonilson: são tantas as verdades" [so many truths], was his largest show till then. The circa-one-hundred works displayed in that show eventually became known as the artist's emblematic group of works, the most exhibited, reproduced and commented he created. With the catalogue raisonné, curators not only will have a chance to have a more amplified view of his oeuvre but also the opportunity to reveal to the public an array of less known equally important artworks.
What are the highlights of the exhibition?
Personally, I would choose two works. The sculpture of the volcano "Boa Viagem" [Have a Nice Trip] was made for the Exposição Esculturas Efêmeras [Exhibition of Ephemeral Sculptures] in Fortaleza, an exhibition curated and organized by sculptor Servulo Esmeraldo. "O Peão" [The Spinning Top, 1987] is an all-blue canvas with a man diving into an endless water well. The painting is a vertiginous plunge in the deep waters of his self.
When does he decide to devote his life to art?
According to what he states in some later interviews, including the one he renders to Adriano Pedrosa [the current curator of the MASP], the decision to become an artist happens in 1979, the same year he shares a studio with Luiz Zerbini. This resolution leads him to drop out for the second and last time of FAAP (Fundação Armando Álvares Penteado). From 1978 to 1981, he has art classes at Escola de Artes Visuais Aster with a group of major artists from conceptual extraction as teachers: Regina Silveira, Júlio Plaza and Italian-born Donato Ferrari. At the period, he also studies Art History with Walter Zanini and has watercolor classes with Dudi Maia Rosa. Among his classmates were future artists Zerbini, Jac Leirner, Ana Tavares, Rafael França and future art gallerist Eduardo Brandão (i.e. Galeria Vermelho). Following that, he moves to Europe in 1981.
When would you say he matures as an artist?
It occurs in the end of his short life, in the 1990s. His work embraces an esthetic refinement led by a tragic narrative with peculiar imaginary signs and symbols illustrated on a leaf of paper, over a piece of fabric or canvas. Leonilson actually had a short span career, amounting to only over a decade. However, he left an exceptional oeuvre with a very intimate poetics expressing love, anxiety, distress and very personal reveries. In the early 1990s he is hailed for his contributions to the cultural panorama of Brazilian art for his dramatically charged oeuvre of great emotional appeal. He is one of the few artists to expose his angst with such candidness through his delicate autobiographical embroideries, stitching his frailness on voile fabric that narrates his "voyages around the world," Emotionally charged, his unsophisticated needlework is transformed and elevated into an expressive contemporary media that relates to his Northeastern roots. It is a traditional craft very much alive in his native state of Ceará made by female hands, his mother earned a living with this craft.
Now let's focus his iconography. Leonilson had a personal glossary of recurring symbols. Can you list them?
His frequent recurring graphic elements were volcanoes, wind, fire, hurricanes, water, stones, towers, castles, bridges, boats, books, the globe and the infinity symbol.
This iconography begins early in the 1980s in his pop-figurative phase when he takes on the unframed canvas.
True, his painting with strong colors in unusual combination of his pop figurative phase comes full of well-humored, high-spirited nuances, typical of youth. It bears the mark of a group of artists, especially Leda Catunda and Sérgio Romagnolo, his closest friends at the period. That's when his iconography appears. They are emblematic symbols all throughout his career, signature elements of his paintings as well as his drawings and embroideries.
What distinguishes Leonilson in Brazil's panorama of contemporary art?
His art is a knife in the flesh. While the material he employs bear a sense of fragility, candor and simplicity, his themes on the other hand lacerate the skin with the raw truthfulness of his wording and drawings that express the painful anxiety of the inevitable proximity of death when he discovers he has HIV symptoms in 1991. His frailty leads him to paint and embroider with what he had at hand as in the "O Imperfeito" [Imperfect], from 1993, the year he dies, three simple bands of fabric sewed together. His liking for unframed canvases has to do with the transformations of time due to the weight of the material itself, lending to it a strange melancholic feeling—albeit unconscious—to his work as a whole. Leonilson created an autobiographical body of work that is crucial for art in the end of the twentieth century. In his work, feelings, figures, conflicts, doubts all represent "turmoils" of emotions and values of a curious young man toward an incomprehensible the world. It is this memory, this living archive that we are left with and that the exhibition unveils.
What about his legacy?
His is a simple body of work made of poor materials and torn, course, shredded fabrics. In the traditional esthetic sense, his painting and drawings are poorly done. In his words: "I meant my canvases to have something going on with them and it's over with. If there is a little torn, I'll stitch it up. They are objects not only painting you hang to a wall. They're things that interact. When it's very hot it wrinkles, when too cold it stretches (…)."  His is a work that roars in a world unable to listen, where seeds of hate and intolerance grow in times of cynicism and skepticism in this  contradictory, ambiguous, fragmented, disfigured, self-centered, polarized contemporary society of ours.  This is all reflected in his work. It is why his oeuvre cries out loud, an oeuvre that is universal, humane and up-to-date then and now.
You speak with such loving intimacy of Leonilson. Did you know him?
I always answer that with a sense of guilt: no, I never met him.
Leonilson: Arquivo e Memória Vivos (Archive and Living Memory)
Through July 9, 2017
Launch of catalogue raisonné  June 30
Espaço Cultural Unifor, Fortaleza, Ceará
Launch of catalogue raisonné in New York September 28
At AS/COA (Americas Society and Council of the Americas)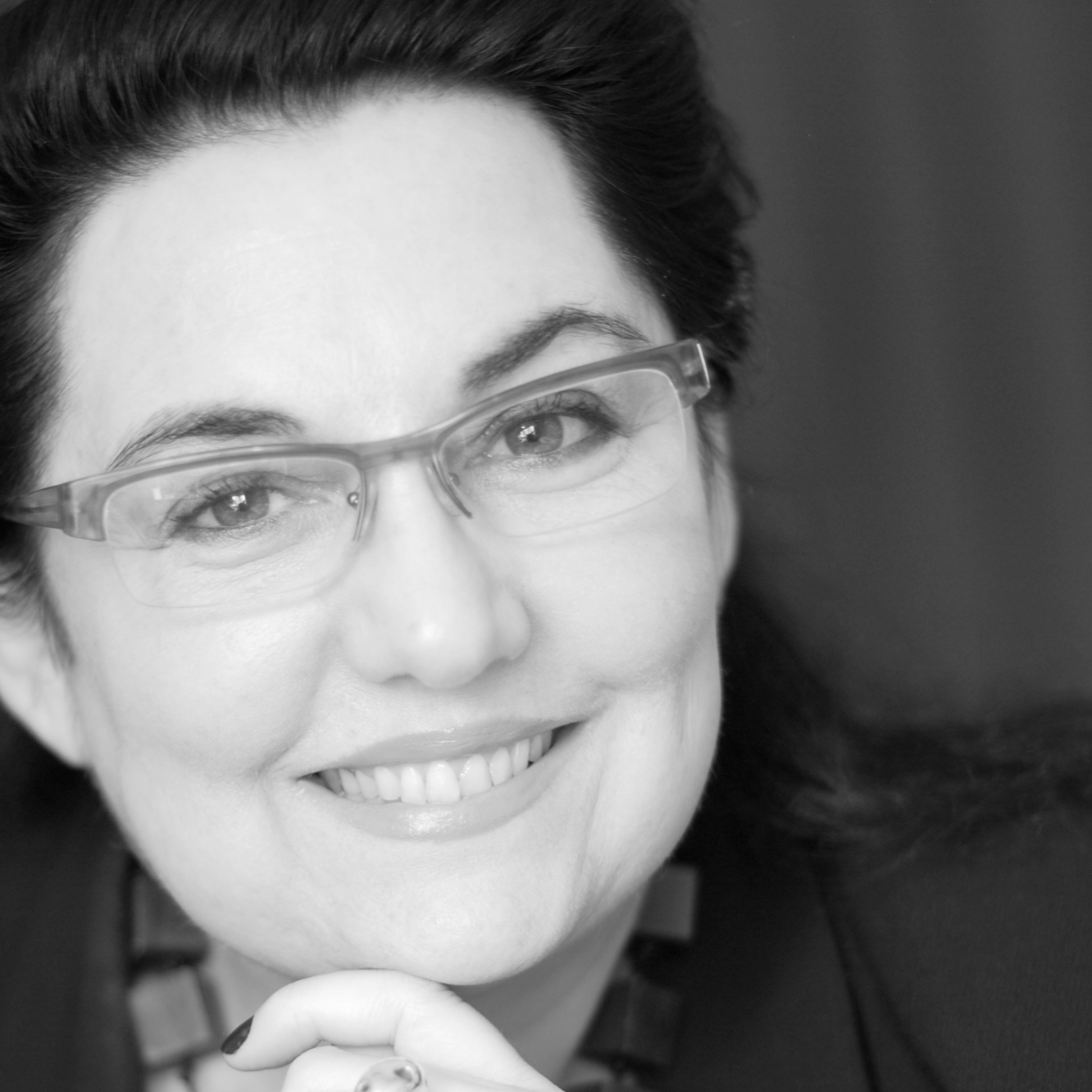 Rio-born Cynthia Garcia is a respected art historian, art critic and journalist fluent in five languages stationed in São Paulo. Cynthia is a recipient of the 2023 APCA (Paulista Association of Art Critics) award as a contributing editor of Newcity Brazil since its founding in 2015. Her daughter America Cavaliere works in the contemporary art market and her son Pedro Cavaliere, based in LA, is in the international DJ scene.
Contact: [email protected], www.cynthiagarcia.biz