São Paulo's Galeria MaPA displays twenty-eight works by Tomás Santa Rosa (1909-1956), a mid-century museum-quality prolific artist brought back to the art world after a six-decade oblivion by this exhibition curated by João Pedrosa. A self-taught painter, set and costume designer as well as savvy illustrator, Santa Rosa died at the age of forty-seven during a trip to India—his funeral was attended by Brazil's art-loving president, Juscelino Kubitschek, the future founder of Brasilia. The dark-skinned artist and ladies' man born from a mixed-race marriage oozed talent, charisma and intellect which drove him to associate with the Brazilian intelligentsia. His design projects for book covers and theater stages were coveted and courted by our most influential literary minds of the first half of the twentieth-century: José Lins do Rêgo, Raquel de Queiroz, Carlos Drummond de Andrade, Rubem Braga, to name a few.
In his two-decade collaboration with publisher José Olympio, Santa Rosa illustrated more than 220 book covers of prominent authors. Brazil's equivalent of Eugene O'Neill, the playwright Nelson Rodrigues, had his seminal drama, "Vestido de Noiva" ("The Wedding Dress"), first staged in 1943 in Rio de Janeiro in a set designed by the artist. Upon his untimely death, poet and literary critic Manuel Bandeira wrote: "Santa Rosa excelled in drawing, painting, set design, poetry, music, art critique, theater, and love. Never in his life did he concentrate his talent in a sole art form because his true vocation was to understand them all."
We interviewed João Pedrosa about Santa Rosa, who though he remains virtually unknown today, ought to be recognized as a modernist master of the avant-garde rooted in Brazilian culture.
João, tell us about the early life of Santa Rosa.
According to his official biographer, Cássio Barsante, Santa Rosa was a clever, studious, introspective but restless boy from the Northeast state of Paraiba who began his professional life as a bank teller at the Banco do Brasil but soon chose to follow his calling. He was only twenty-three when he moved to Rio for good, fueled by his courage and desire to live off of his art. However, soon enough luck came the way of the anonymous young man through his self-evident talent and personal magnetism. From then on Santa Rosa was a rising star until his ill-timed death.
What about his contribution to the theater as stage designer?
When he was twenty-eight he took his first steps in this field and his well-designed solutions caught the eye of influent French director Louis Jouvet, who had moved to Rio to flee the Nazi regime. Santa Rosa contributed to a long list of plays, operas and ballets, and eventually became the official set designer of Rio's Opera House, the Theatro Municipal. His most successful stage designs were for Nelson Rodrigues' iconic plays with plots addressing the phantoms and the hypocrisy of the middle class while mixing dream, hallucination and reality such as "A Falecida" ("The Deceased Woman") and "Vestido de Noiva" ("The Wedding Dress"), this one first performed in 1943 under the direction of the memorable Ziembinski, beautifully suited for the stage by Santa Rosa's innate sense of space and the symbolic. His innovative ideas in set design conveyed remarkable story-telling synthesis, transforming the artist, both as stage and costume designer, into a Renaissance man of the theater who knowledgeably understood how to translate a set into a plot, the same with his book-cover design.


Can you enlighten us about his second career: Santa Rosa the painter?
Conceptually, it was a far cry from today's artists who pursue to have their works visually identifiable. Instead, in Santa Rosa's case and in his days, artists aimed at versatility—they experimented with several techniques in various styles creating nonetheless a coherent yet diversified oeuvre.
Now introduce us to Santa Rosa the book-cover designer and tells us how his three main careers are related.
Santa Rosa the book-cover designer rounds up the painter and the set designer with Santa Rosa the book illustrator, graphic designer and art director. During a twenty-year career he was the star designer of the editorial market working only with the top publishing houses, the finest authors and the most significant titles. He illustrated books by Leon Tolstoy, Jane Austen, Dostoyevsky, Walt Whitman, Rabindranath Tagore, Chekhov, Thomas Hardy, to mention some foreign authors, and a list of the most recognizable names in Brazilian literature: José Lins do Rego ("Menino do Engenho"), Graciliano Ramos ("Vidas Secas"), Jorge Amado ("Cacau"), Manuel Bandeira ("Estrela da Manhã"), Mário de Andrade ("Macunaíma"), Clarice Lispector ("Perto do Coração Selvagem"), Dinah Silveira de Queirós ("Floradas na Serra"), Rachel de Queirós ("Lampião"), Guimarães Rosa ("Sagarana"), Carlos Drummond de Andrade ("A Rosa do Povo"), Lima Barreto ("O Triste Fim de Policarpo Quaresma")… He created unforgettable book covers for our top publishing houses: José Olympio, Pongetti, Ariel, Rio, Schmidt, Agir, Zélio Valverde, Cruzeiro do Sul, A Noite, Ocidente, Martins, Vecchi and Companhia Editora Nacional. The refinement of his illustrations conveyed the message of the literary work and not only helped sell the book but also added value to the final product. He was exactly what an editor dreams about in an illustrator, he understood the author as well as the literary work and excelled in his visual synthetic translation in simple lines.
What took him to India where he died at the age of forty-seven in the prime of his career?
In 1956 he travelled to Bombay as Brazil's representative to the International Conference on Drama and Theatre and visited the Taj Mahal, Elefanta, Elora, Ajanta, all the main towns with Hindu art. He suddenly had a kidney and bladder malfunction, was hospitalized and died in twenty-four hours. His body was flown to Rio de Janeiro, via London, and the wake was held on the foyer of Rio's Opera House, with statesmen honors and the presence of president Juscelino Kubitschek, since Brazil had lost one of its main artists abroad.
Anything else can you add to enhance our knowledge on this prolific artist?
Santa Rosa was a complete artist. In some of his works you will find an influence of Portinari who taught him painting. There are also hints of De Chirico, Ismael Nery, Pavel Tchelichev, Christian Bérard and others, which his refined taste admired, understood and emulated. His art was versatile, as you can admire in the exhibition. He was at the same time modernist, cubist, surrealist and, for a small time, an abstractionist. As a man, Santa Rosa was a heartbreaker. He loved cinnamon-skinned women and loved love itself as much as he loved art. Another idiosyncrasy of his personality was the fact that he was never on time. He was always hours late for a meeting and would charmingly excuse himself by saying he had been absorbed by the poetics of life.
Tomás Santa Rosa: o pintor Ilustrado (Illustrated Painter)
Extended through June 6, 2017
Curator João Pedrosa
Galeria MaPa, São Paulo
instagram: galeriamapa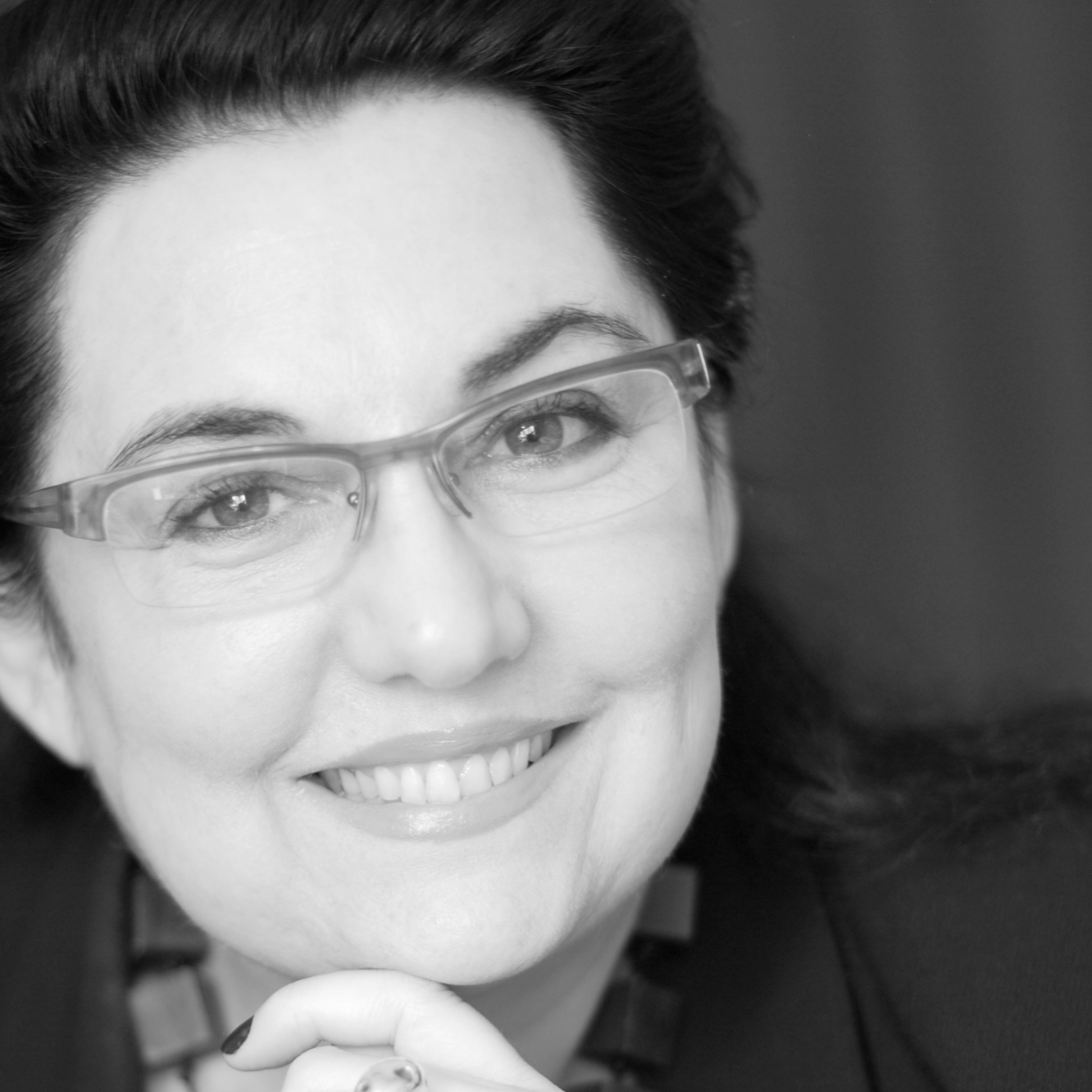 Rio-born Cynthia Garcia is a respected art historian, art critic and journalist fluent in five languages stationed in São Paulo. Cynthia is a recipient of the 2023 APCA (Paulista Association of Art Critics) award as a contributing editor of Newcity Brazil since its founding in 2015. Her daughter America Cavaliere works in the contemporary art market and her son Pedro Cavaliere, based in LA, is in the international DJ scene.
Contact: [email protected], www.cynthiagarcia.biz