At the 2017 edition of SP-Arte—the most lively, eclectic and beautiful yet—I was drawn, like magic, to the sculptures of Mestre Didi. After a good fifteen minutes taking notes at Paulo Darzé's booth, I overheard one of Brazil's star gallerists, a professional whose long trajectory and artistic punch I admire, negotiating for a work of Mestre Didi for his private collection.
Artist, writer, anthropologist and holy man of the Candomblé religion, Deoscóredes Maximiliano dos Santos (1917-2013), otherwise known as Mestre Didi, created a sculptural oeuvre of symbolic connotations based on Africa's sacred heritage translated to the culture of his native state of Bahia. His sculptures convey an aura of ancestral mysticism, nonetheless the originality of his art, free from all Western traditions, places his oeuvre in the domain of contemporary art—a paradox that makes the work of Mestre Didi ever more fascinating. In 1989, he was displayed among the one-hundred artists at "Magiciens de la terre" (Magicians of the World) at Centre Georges Pompidou in Paris. The controversial show was designed to, according to its catalog, "subvert the illusion of Eurocentric superiority in the field of artistic representation by counteracting ethnocentric practices with contemporary art" and French curator Jean-Hubert Martin wrote he had chosen artists according to their artworks' "visual and sensual experiences."
Less than six years before the artist's death, Paulo Darzé Galeria de Arte in Salvador, Bahia, exhibited the sculptures of Mestre Didi at the 2007 edition of SP-Arte for the first time. In October 2014, gallerist Darzé took his old friend's work to Frieze Masters in London. The bold move proved fruitful. "Over half the exhibition was sold, two works went to collector and patron Catherine Petitgas, Darzé told me while I was mesmerized by the twenty-five sculptures on show for the second time at SP-Arte, at this year's event.
The artist revered as master (mestre) in the Candomblé Afro-Brazilian religion was interviewed by poet Claudius Portugal in 2007. The paragraph below is what Mestre Didi wrote to the expert in Afro-Brazilian syncretic culture in a rare but enlightening three-question email interview, forwarded to me by Darzé. Mestre Didi compiled the three questions into one. He explains his artistic and religious concepts as well as the meaning of humanization he often referred to when describing his oeuvre, that followers of the Candomblé religion brand sacred art (arte do sagrado):
"My mythical universe and my way of seeing the world are incorporated into my own life experience.  The works I materialize in this world are possible due to these associations—they are inspired by the traditional emblems of my ancestors—nevertheless for a piece to be considered religious, the work has to undergo a proper consecration. My works are free, they multiply forms, colors, materials devoid of religious purpose. They evidence and manifest a particular cultural vision, a re-creation of continuity.  My art gives me happiness, it makes me feels wholesome and accomplished.  It connects me to the things most dear to me in life: the elements of nature. These elements are deeply rooted and associated to our way of feeling and existing, and to the earth, especially the trees, and especially the palm tree from which I extract the basic materials for all my works—the splinters from its fiber or the rib cage from its leafs, our ancestors, our Mother Earth.  All things grow and renovate. If my work is able to humanize itself, it is because it is associated with the ancestors and conveys emotions through art and the deep knowledge and beauty of its people, the Agbon." —Mestre Didi, April 2007             
What follows is an interview with Emanoel Araújo, diretor-curator and founder in 2004 of the Museu Afro Brasil, housed in São Paulo's Ibirapuera Park next to the Bienal. Before that he was director of the Pinacoteca Museum and Secretary of Culture of the city of São Paulo. As well as being a close friend of the late Mestre Didi and a specialist and collector of his oeuvre, Bahia-born Araújo is also an acclaimed artist and intellectual of Afro-Brazilian culture. He wrote the introductory text in the catalog of Mestre Didi's works on show at 2017 SP-Arte.
Emanoel, how is it possible that the sculpture of Mestre Didi is able to weave art and religion as well as Africa and Brazil all in one?  
The amalgamation of different religions, known as syncretism, has bestowed upon Brazil's cultural fabric a decisive imprint especially in the domain of the sacred representation of the myths of the Nago-Afro-Brazilian culture, exhaustively studied by experts in ethnology and ethno-esthetic. In his writings, essayist Abdoul Sylla from Senegal explains that through this perspective the African man and woman believe that traditional African art can bridge the gap that separates the real world (living creatures and things) from the unreal world (the dead, the ancestors, deities and myths).  Mestre Didi was a legitimate representative of his Yoruba origins. The Youruba believed that the world had been created and flourished through an artistic force. Mestre Didi's oeuvre constitutes this symbolism with its religiousness, its inventiveness and its freedom. It derives from this creative and transformative halo that involves the Yoruba nation's set of beliefs based in a sense of esthetics and beauty with the corpus of materials from Mother Nature.
What is the magic in his sculptures?
His sculptures are ingrained with mythological interpretations and highly inventive forms, rhythms and compositions. They are articulated to challenge the balance of a totemic representation and embrace space like trees planted in a concave circular base. The elegance in the way his vertical objects are constructed drives them into space in an act of pure gestural expression. The graphic compositions are alternated rhythms on the sculptural body. They are made by multiple lines encircled by golden rings and vibrant colors that tie up the palm fibers reinforced by strands of glass beads and embroidered with cowrie shells. These vertical mast-like forms—Sasaras, Ibiris, Ofas and Opas, as he called them—all belong to Mestre Didi's iconography which is tightly woven into Afro-Bahian sacred art.
How do you analyze the fact that the sculpture of Mestre Didi is also imbued with contemporary expression?   
The deep emotion in his work is transmitted even when one is unaware of its subjacent meanings. The viewer is overcome by a poetic energy both ancestral and contemporary of universal character. Mestre Didi was inspired by the sacred symbolism of his people, his esthetic concept projects a singular sensibility based on a technique woven in profound mysticism webbed with tradition and contemporaneity guided by his existential creativity both as a holy man and an artist. The work of Deoscoredes Maximiliano dos Santos, known as Mestre Didi, is inscribed in the mythological dimension of art. It is precisely the total independence and originality of his oeuvre that inscribes his work in the vanguard of the arts.
Paulo Darzé Galeria de Arte
Salvador, Bahia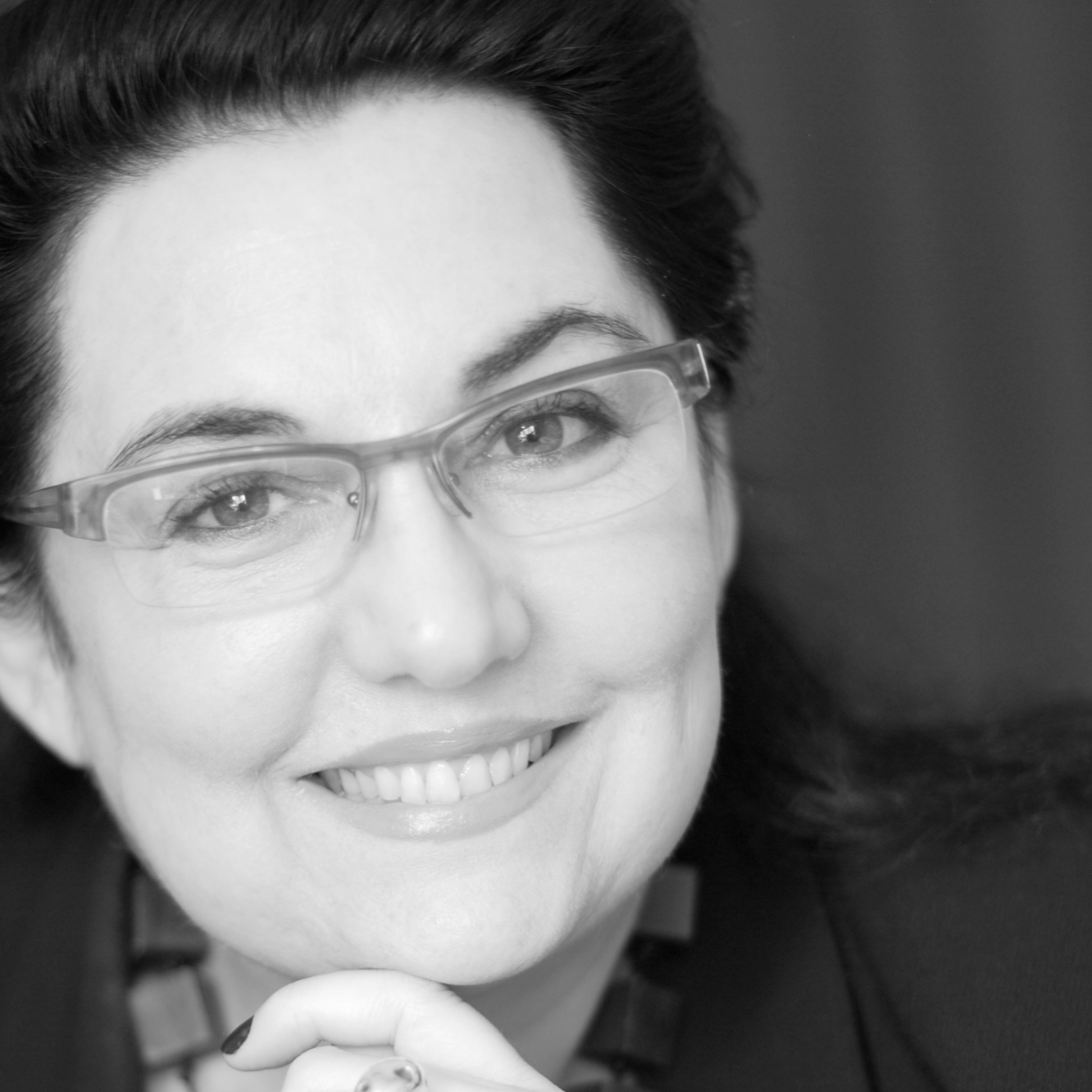 Rio-born Cynthia Garcia is a respected art historian, art critic and journalist fluent in five languages stationed in São Paulo. Cynthia is a recipient of the 2023 APCA (Paulista Association of Art Critics) award as a contributing editor of Newcity Brazil since its founding in 2015. Her daughter America Cavaliere works in the contemporary art market and her son Pedro Cavaliere, based in LA, is in the international DJ scene.
Contact: [email protected], www.cynthiagarcia.biz