Large and small-format paintings by artist Vânia Mignone are on display in a solo show at Casa Triângulo, her tenth in the São Paulo-based gallery. The figurative tableaux of the forty-nine-year-old artist convey an intimate, contemporary puzzle drenched in her unmistakable iconography. The well-defined palette highlights a poetic sensibility and graphic narrative immersed in psychological overtones brewed in a tripartite jus of naïf, neo-expressionism and Pop art, that brings to mind Anton Chekhov's assertion that "the role of the artist is to ask questions, not answer them." However what unabashedly stands out in this atmospheric jigsaw is a flagrant sense of brasilidade (Brazilianness) while an aroma of womanhood fills the exhibition room.
"Two things call my attention in Vânia Mignone's recent production. One is the musical atmosphere bathing the paintings, the other, a theatrical dimension that weaves a story through a sequence of frames similar to a film narrative. This last observation is not new to her work but I feel it has grown more substantial in the last years," notes curator Felipe Sovino in the text prepared for the artist's new exhibition. At the artist's web site, professor Luiz Camillo Osorio, director of the philosophy department at PUC-Rio University, observes: "Throughout these years her pictorial path has pursued two basic aims: to leave her expression suspended in the gap between what can be seen and what can be stated."
Vânia Mignone was born in Campinas, a large town next to the state's capital city of São Paulo, where the artist and dancer lives, attended university and has her art studio. Her advertising diploma was buried in the drawer when she finally realized her path was in the visual arts first through woodblock engraving, then collage and then, subsequently, to become enamored with painting in the mid 1990s. The prize-winning painter first participated at the São Paulo Bienal in 2002 followed, the next year, by shows in England, France, Switzerland, Slovenia and Germany.  In 2008, her work in the UBS Art Collection was displayed in the National Art Museum of China, Beijing. In 2014, her paintings were exhibited at the Wexner Center for the Arts, Ohio University. In Rio, Vânia Mignone is represented by Galeria Mercedes Viegas.
Vânia, you began your artistic training by experimenting with small formats, initially in wood-block engraving followed by collage and finally the large formats wooden panels also present at your solo show at Casa Triângulo. How did you this evolve?    
In woodblock engraving the formats are naturally smaller due to the constraints of the material itself. When I finally began painting over wood panels, I had the possibility to amplify the measurements of my work. It was actually a fast process that occurred at the onset of my career. In 2002, when I participated in the São Paulo Bienal I was already painting in large dimensions.
Your painting radiates a cinematic atmosphere that brings to mind a set of  overwhelming frames from a storyboard or a graphic novel with an aura of feminine, pop, intimacy.
Yes, you're right, there is a proximity to film, comics and graphic novels in my work, although I don't actually think about these things while I'm working. I guess what appeals to me is a certain sequential movement that happens when we juxtapose and connect two images thus creating a sequel or a story between them.
In general your work is seen as a neo-expressionist reading of Brazilian Pop art. But I'd also add there's a candid element of Brazilian naïf art. However, contemporary art curators usually look down upon this association. How do you feel about this?     
I have influences from all over… What I really think influenced me—and still does—is the amazing energy I feel in a work of art no matter what it is. I'm influenced by cinema, dance, Gauguin, Mayakovsky, Max Ernest, Maria José Vieira da Silva, Clarice Lispector, Caetano Veloso, Chico Buarque, Leonilson, Basquiat, concrete poetry, naïf art, theater, Beuys…
I also find it brings to mind our Cordel literature [pamphlets with folk novels, poems, songs sold in northeastern Brazil's street markets]. There is a resemblance to the frames illustrated by Carlos Zéfiro, the damned porn auteur who drew wonderfully cheap illegal publications, as well as a correlation to scenes in the plays and novels of another damned auteur, Nelson Rodrigues.
I feel so very very proud to be influenced by the naïfs, Goeldi, Nelson Rodrigues, Samico, because their work celebrates our Brazilian soul that unites us all and is so immensely rich!
There is an atmosphere of our popular culture, our "brasilidade." 
I don't travel very often, nevertheless, the influence of our pop culture in my work sprouts spontaneously from my day-by-day chores, from going to the street market, from listening the music in the radio, the chat with the person next to me in the bus ride. It is prompted from the unmistakably quaint publicity designed by common people, to my stops at the borracheiro (tire change shop) or at the camelô (street vendor). A great deal of this I owe to my studies on the wood engravings of Oswaldo Goeldi (1895-1961).
And what about Frida Kahlo, how do you relate to her?
Frida is altogether something else. My closeness to her comes from our communion with the uniqueness of our female self. It stems from a host of things, from our personal battles, duties and barriers to our attempts to overcome them all. It springs from our introversion, silences, delicateness, sadness, gazes and womanly gestures. In this regard I was largely influenced by the literature of Jane Austen and Virginia Wolf, the lyrics of Adriana Calcanhoto, the art of Louise Bourgeois, the dance of Pina Bausch.
Solo exhibition of Vânia Mignone
Through March 25, 2017
Curated by Felipe Scovino
Casa Triângulo, São Paulo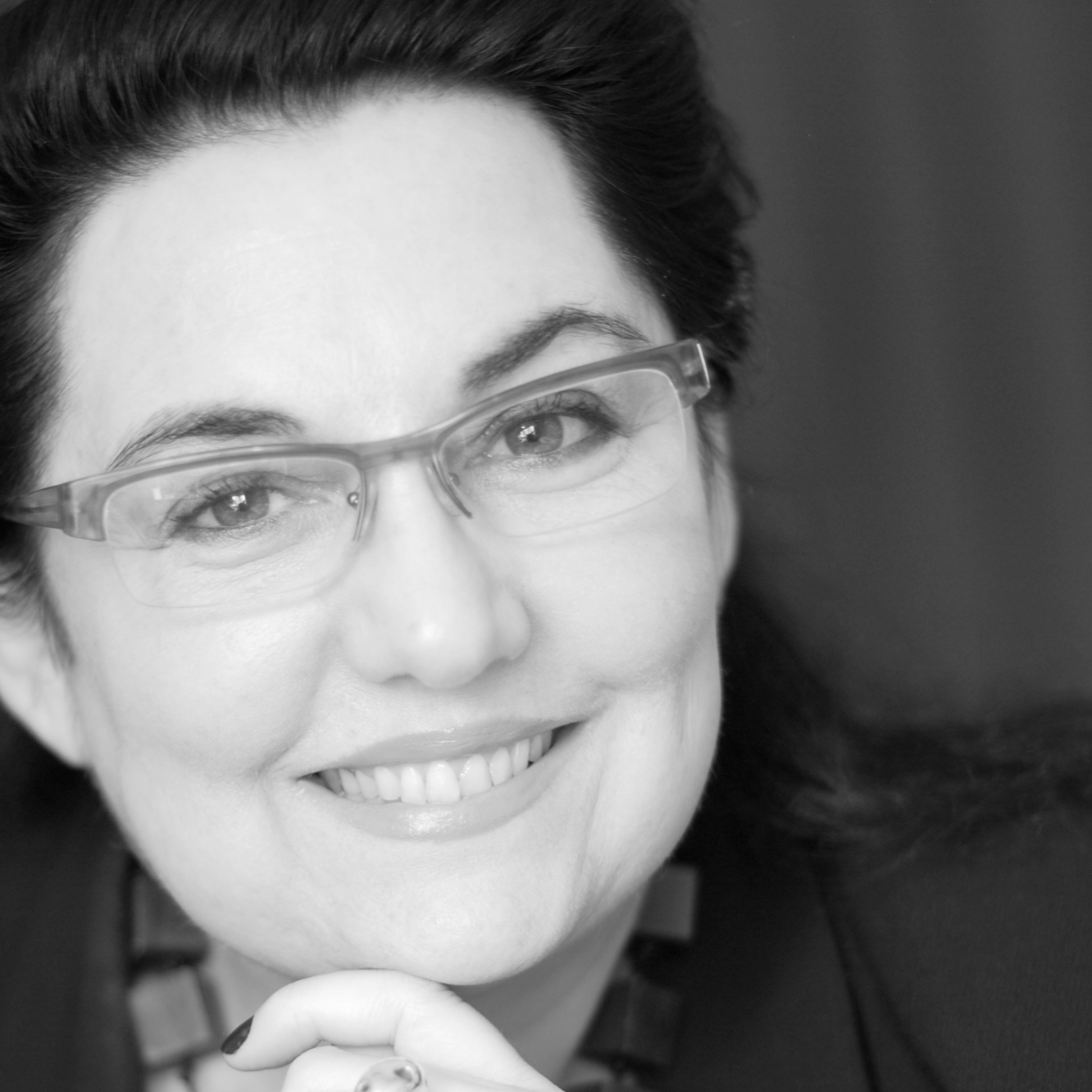 Rio-born Cynthia Garcia is a respected art historian, art critic and journalist fluent in five languages stationed in São Paulo. Cynthia is a recipient of the 2023 APCA (Paulista Association of Art Critics) award as a contributing editor of Newcity Brazil since its founding in 2015. Her daughter America Cavaliere works in the contemporary art market and her son Pedro Cavaliere, based in LA, is in the international DJ scene.
Contact: [email protected], www.cynthiagarcia.biz