Pioneering Neoconcrete artist Willys de Castro, one of the founders of the abstract-geometric movement in the 1950s in Brazil, is being celebrated in a solo show in New York nearly three decades after his death. The exhibition displays fifteen works at Luhring Augustine's Chelsea Gallery 2 in collaboration with two São Paulo galleries, Almeida e Dale and Marília Razuk, after having been presented last December at London's Cecilia Brunson Projects. Willys de Castro's work is in the permanent collections of Brazil's leading museums, among them São Paulo's MASP and Rio's MAM, as well as in American institutions such as the Museum of Fine Arts, in Houston, the Blanton Museum of Art, in Austin, and New York's Museum of Modern Art.
Hailed as one of the luminaries of Neoconcrete/Concrete art alongside Lygia Clark and Helio Oiticica, Willys de Castro's main contribution to Brazilian art is the "Objeto Ativo" (Active Object, 1959-1962). Made to be wall-hanged, these geometric compositions painted on canvas-covered strips of wood or wooden rulers add a sculptural quality to painting. Although his lifetime artistic production may not be considered vast, his well-articulated ideas influenced a whole generation of Brazilian artists and more. To earn a living, this gifted man, often referred to as "one of the most brilliant minds of his time," depended on his many talents as painter, engraver, draughtsman, set designer, costume designer, graphic artist, textile designer, musician, composer, writer and poet. It was a tough time for avant-garde artists in a shy art market where, at the time, the Brazilian art collector sought the status of painters Di Cavalcanti, Portinari, Dacosta, Teruz and the religious avow of Peru's baroque Cuzco school paintings in gilded, carved frames atop the living-room velvet couch. Very few artists lived off art. For his parents' sake, Wyllis took a job at Esso, Exxon Oil's local subsidiary, only to abandon it after a two-year experience in the nine-to-five white-collar world he loathed. To quench his boundless artistic talent, the young man delved in freelance graphic design for advertising agencies in 1954, when he met Hercules Barsotti (1914-2010) and founded an agency specialized in graphic-design projects.
Willys was born in Minas Gerais state in a middle-class family that moved to São Paulo when the family business went bankrupt. As a young man believing his calling was music, he studied with German musicologist Hans-Joachim Koellreutter, who fled to Brazil during World War II to become one of the country's most influential musicians and music theorists—Tom Jobim, composer of "The Girl of Ipanema," was Koellreutter's pupil. With music maestro Diogo Pacheco, still active at ninety-one, the young Willys founded a short-lived medieval music quartet in the late 1940s. In 1951, the First São Paulo Bienal became a turning point for aspiring artists, Willys among them. The artwork awarded the international prize (when the exhibition distributed prizes) was "Tripartite Unity"(1948-49), a steel sculpture based on the Möbius strip. The author, charismatic Swiss artist and graphic designer Max Bill, advocated art based in logic and reason, thus paving the esthetic ideology of the future Concrete and Neoconcrete movements in the mid-fifties. In 1960, the Swiss master invited his friend Willys to show in the "Konkrete Kunst" (Concrete Art) exhibition he organized in Zurich. It was Willys second trip to Europe; two years earlier he and Barsotti had made their first incursion into the European cultural scene.
Back home, disenchanted with the local art market and the country's politics (by then Brazil was a hardline military dictatorship), and graphic design paying the monthly bills, Willys took fifteen-year hiatus from the art milieu only to produce the "Pluriobjetos" (Pluriobjects) series in the mid-1970s, an extension of the theories developed in his "Objetos Ativos." His return to center stage was heartened by MASP director Pietro Maria Bardi and gallerists Monica Filgueras (now deceased) and Raquel Arnaud. For the past four decades, Arnaud has run Brazil's foremost gallery in geometric and constructivist art, and is herself a major collector, including his oeuvre. In 2016, she coordinated "Lado a Lado" (Side by Side), a solo show of an original set of twelve of his Active Objects dating from the 1959-1962 period at São Paulo's IAC, Institute of Contemporary Art, a nonprofit organization she heads.
In the mid-1980s, these were among the subjects that gifted-by-gab Willys, donned in impeccably ironed cotton shirts or Lacoste navy-blue polos, would go on for hours on end in the Saturday evening meetings at Concrete artist Tuneu's tiny but neatly-packed-with-Concrete-art apartment topped in a quaint 1940s Art Déco building in the Jardins neighborhood that I was fortunate to attend. These weekly gatherings were informally organized for a happy few, thirsty for the brilliance of this wholesome artist and raconteur with movie-star looks. We were never more than eight since that was the number the small home sat. Willys and his life-companion, Concrete artist Hercules Barsotti; Tuneu and boyfriend Tui, an art student initiated in the heart of Concrete art; Willys and Barsotti's protégé, Concrete artist Macaparana; Tribal art dealer and Concrete and contemporary art collector Paris-born Christian Heymès; architect Ronald Cavaliere, who'd come of age in Copacabana Beach's "Mae West" building, Rio's HQ of master architect Oscar Niemeyer; and myself, an art lover with a degree in art history from Fleming College Florence. The get-togethers weren't all just drinking or getting high—a little, yes. They were about listening to jazz records by Chet Baker, Miles Davis, Charlie Parker, as background music for Willys' impeccable verve, precise reasoning, mathematical logic, vast memory and unlimited love and knowledge of art. From time to time there would be succinct but punctual interventions by gentle, turquoise blue-eyed Barsotti, who survived his companion twenty-two years. Willys and Barsotti lived together for thirty-four years, enjoying the longest same-sex Concrete art marriage.
Willys de Castro
February 4 through March 11, 2017
Luhring Augustine, Chelsea, New York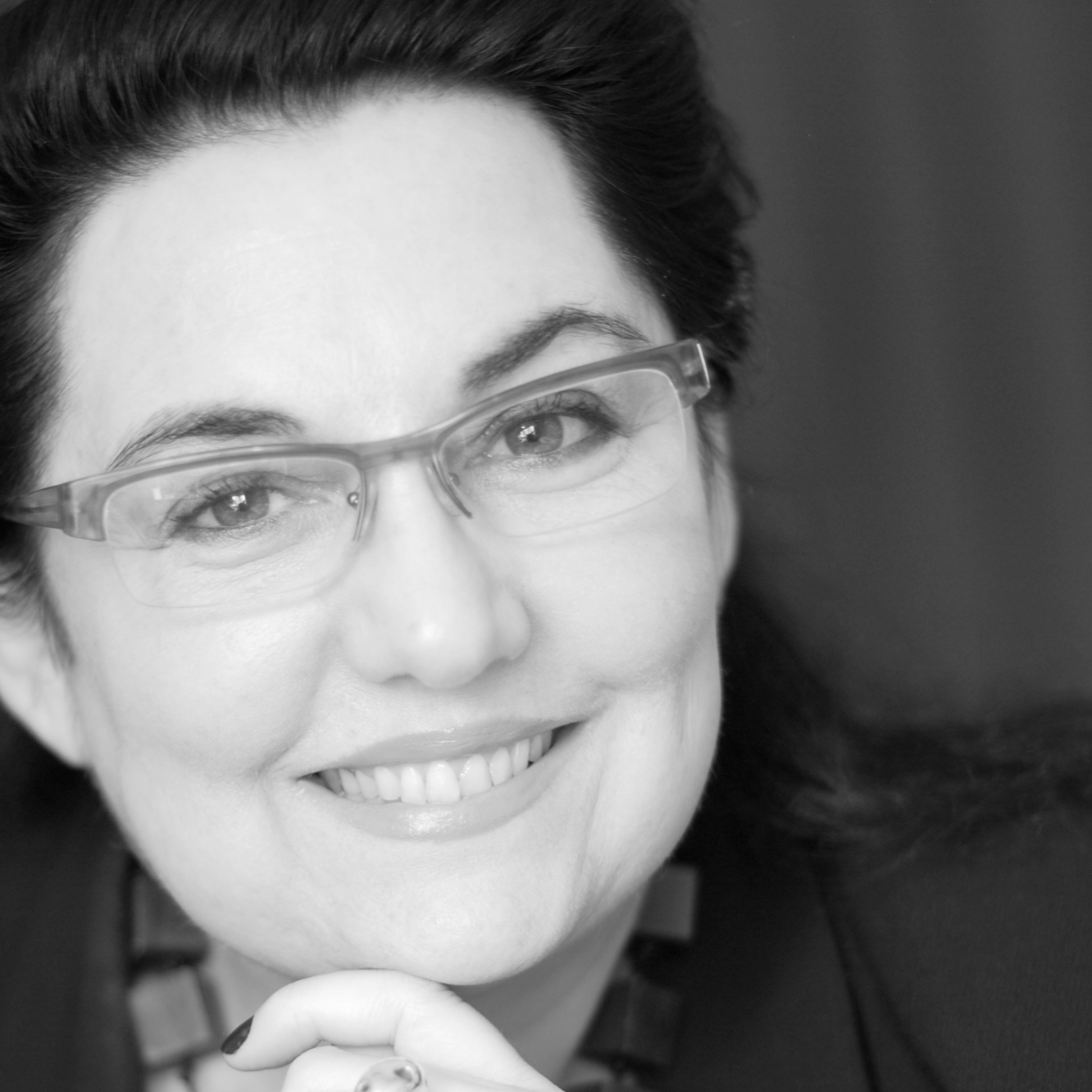 Rio-born Cynthia Garcia is a respected art historian, art critic and journalist fluent in five languages stationed in São Paulo. Cynthia is a recipient of the 2023 APCA (Paulista Association of Art Critics) award as a contributing editor of Newcity Brazil since its founding in 2015. Her daughter America Cavaliere works in the contemporary art market and her son Pedro Cavaliere, based in LA, is in the international DJ scene.
Contact: [email protected], www.cynthiagarcia.biz