The exhibition "The Anthropologist-Transvestite (2010-2016)" by Malysse at Galeria Rabieh is an original, unorthodox and well-contextualized solo show of the highest order. According to iconic French transformative artist Orlan, Malysse is "un homme et une femme" (a man and a woman). In his fifth solo show, the six-foot-tall well-built bisexual Frenchman cross-dresses himself in twenty anthropological characters, male and female, depicted in classic photo-portraits printed in ultra-chrome pigment ink on polycarbonate sheets.
In this experience, Malysse, a doctor in anthropology living and teaching in Brazil since 1999, transcends gender, ethnic origin and the social function of a practice that examines the individual within past and present societies. He explains: "In transforming Rimbaud's 'I is Another' ('Je est un Autre') to 'I am the Other,' the anthropologist-transvestite converts himself in a post-colonial Zelig inspired by Woody Allen's film. Zelig is a chameleon-like man whose identity is transformed in contact with other people's identities. He meets an obese man and gains weight, he becomes a Nazi in a Nazi group, his skin darkens among people of color." Orchestrating the fieldwork in this anthropological gallery is "Malysnowski," a wordplay with his own family name and that of Bronisław Malinowski, like himself a real-life anthropologist. Another pun titles the portrait "Stéphanie de Monacu." Stéphane is Malysse's actual given name, Stéphanie brings to mind the late Princess Grace's youngest daughter and Monaco with a letter "u" refers to a single-syllable word for derrière in Portuguese. Kneeling on all fours as a hot Brazilian funk dancer with long black tresses, Stéphanie/Stéphane is the Anthropologist-Transvestite's most provocative individual in his own peculiar society.
Tell us about your solo show "The Anthropologist-Transvestite (2010-2016)."
It's an art project intimately associated to my practice as an anthropologist. I have been collecting ethnic clothing and other items of what we call material culture ever since I began teaching textile ethnography at the University of São Paulo (USP/ Brazil). By studying different ways of dressing and exotic cultures, I felt the urge to go native and break the anthropological taboo of becoming the Other. By temporarily entering the appearance of the Other, I have become a transcultural transvestite; the first anthropologist of a new category; a kind of postcolonial cultural chameleon…
So how do you envisage the role of the contemporary anthropologist?  
He is totally in tune with today's world. He is culturally hybrid, digitally connected and totally globalized. He should understand contemporary cultural practices without judgement related to ethnocentric ideas or misunderstanding. What the exhibit puts at stake is the difference between the observer and the object observed. The anthropologist's object of study turns him into a voyeur experiencing an ethnic vertigo. This project is a reference to the voyages of Aby Warburg, a German art historian of the late nineteenth century, and his psychoanalytical reflections on anthropology as "self-analysis transvested in a encounter with the Other."
Please give us an overview of the history of transvestism.
In the late nineteenth century, German sexologist Magnus Hirschfeld coined transvestism—from Latin trans, "across, over" and vestitus, "dressed"—to refer to the sexual interest in cross-dressing, but the term escaped his definition to describe a range of behavioral practices. In some cultures, transvestism is practiced for religious, traditional, or ceremonial purposes. In India, some male devotees of the Hindu god Krishna dress in female attire to pose as his consort, the goddess Radha, as an act of devotion. In Italy, the Neapolitan femminielli (feminine males) wear wedding dresses for the matrimonio dei femminielli, and a procession takes place in the streets of Naples. Even if the term is used to describe persons who habitually and voluntarily wear clothes of the opposite sex, we can also find that "transvestite" describes someone who uses clothes that do not belong to their social category or cultural identity.
Now explain this in the domain of the arts—for example, Cindy Sherman's work. 
The possibilities of transvestism expands if we look at the work of artists such as Wilhelm Von Gloeden, Pierre Loti, Claude Cahun and, of course, Cindy Sherman. The ethnic cloning and cultural schizophrenia I aim for, as described by German art historian Aby Warburg, is "self-analysis transformed and transvested by the encounter with the Other, as such, double, reflexive and ambiguous." Many anthropological theories feed this genuine transcultural experience: To enter someone else's head and to think as this Other in order to best inquire about his/her exotic mind. It's going native at the price of losing one's own identity, experiencing a new identity through another culture and, finally, going wild. By entering the body and soul of several "ethnographic types" that I studied, I deal with the relativity of human appearances, showing that the concept of "race" and "type" is outdated now that the anthropologist-transvestite is among us…
What sparked this trip led by your alter ego, anthropologist Malysnowski, to study several characters (or other of your own alter egos) compiled by you, Malysse/Malysnowski?
It was a theoretical voyage inspired by an article written by a colleague, David Berliner, an anthropologist from Brussels, that sparked my desire to become the Other. My point of departure is always conceptual or theoretical like in Conceptual Art. Next I create the character based on a collection of ethnographic images and my own anthropological imagination.
Ah! It's an imaginary tour de force…  
Both, since I'm always traveling, collecting and inventing characters that I'd like to incorporate.
What about the photo-shoot experience in itself? And the makeup?
It was very intense, comparable to a rite of passage in candomblé, an Afro-Brazilian religion, or spiritualism. Since my aim is to become the Other, I have to undergo a perfect transformation to delete myself in the Other's image. All of these characters inhabit my imagination, some are exotic fantasies, others are hidden ghosts, but with each one I have a particular relationship. The moment I identify the "affair" I go after the photo references and props. Now and again I engage a makeup artist but usually I do my own makeup.
Of your cross-dressed characters which ones cause a psychological effect on you? 
For my family and I the women certainly stand out because of the genre morphology implied in the metamorphosis. It's a weird feeling but then it's quite exciting to observe the masculine and feminine combined together.
So you're an occasional transvestite?
No, no, I'm not a transvestite! I'm a cross-cultural dresser.
Would you say you practice a perverted type of anthropology?
Absolutely not! I use anthropology to make art. Maybe my art is subversive and perverse… Marcel Duchamp said: "I like to provoke aesthetic and ethical reactions."
So transvestism during Carnival is a socially accepted form of cross-dressing by the rigid moral social codes? 
No transvestism is socially acceptable, but Carnival is the ideal stage to cross the boundaries of society's conservatism especially in oversexed Brazil.
Now tell us what led you to this cross-dressing experience? 
My professional life and the fact that I teach anthropology in a fashion college. I've always been attracted to what society imparts as schizophrenic behavior.
Wouldn't it also pertain to an exploration of your own bisexuality?
I look at it more as a form of transcultural masturbation, since it is with my own self, as evidenced in the photo of the Muslim male couple.
In your study "Photoshopping of the Appearance," you compare Botox to Photoshop. Do you Photoshop your cross-dressed portraits?
No, the photographers I work with are top professionals, so no need to surrender to Photoshopping.
To wrap it up what was your first transvestite/cross-dressed character? 
The poor man from Peru. Nothing very gay nor queer nor trans….
Malysse: The Anthropologist-Transvestite (2010-2016)
Through December 3, 2016
Curated and cross-dressed by Stéphane Malysse
Photography by Paulo Watanabe, Thiago Borba and Paulo Otero
Make-up art by Gil Oliveira
Tribal art by Christian Heymès
Graphic Design by Caco Neves
Galeria Rabieh, São Paulo
Malysse is represented in Paris by la Maëlle Galerie
Click here to download the catalog as a PDF: copia-de-webzine-malysse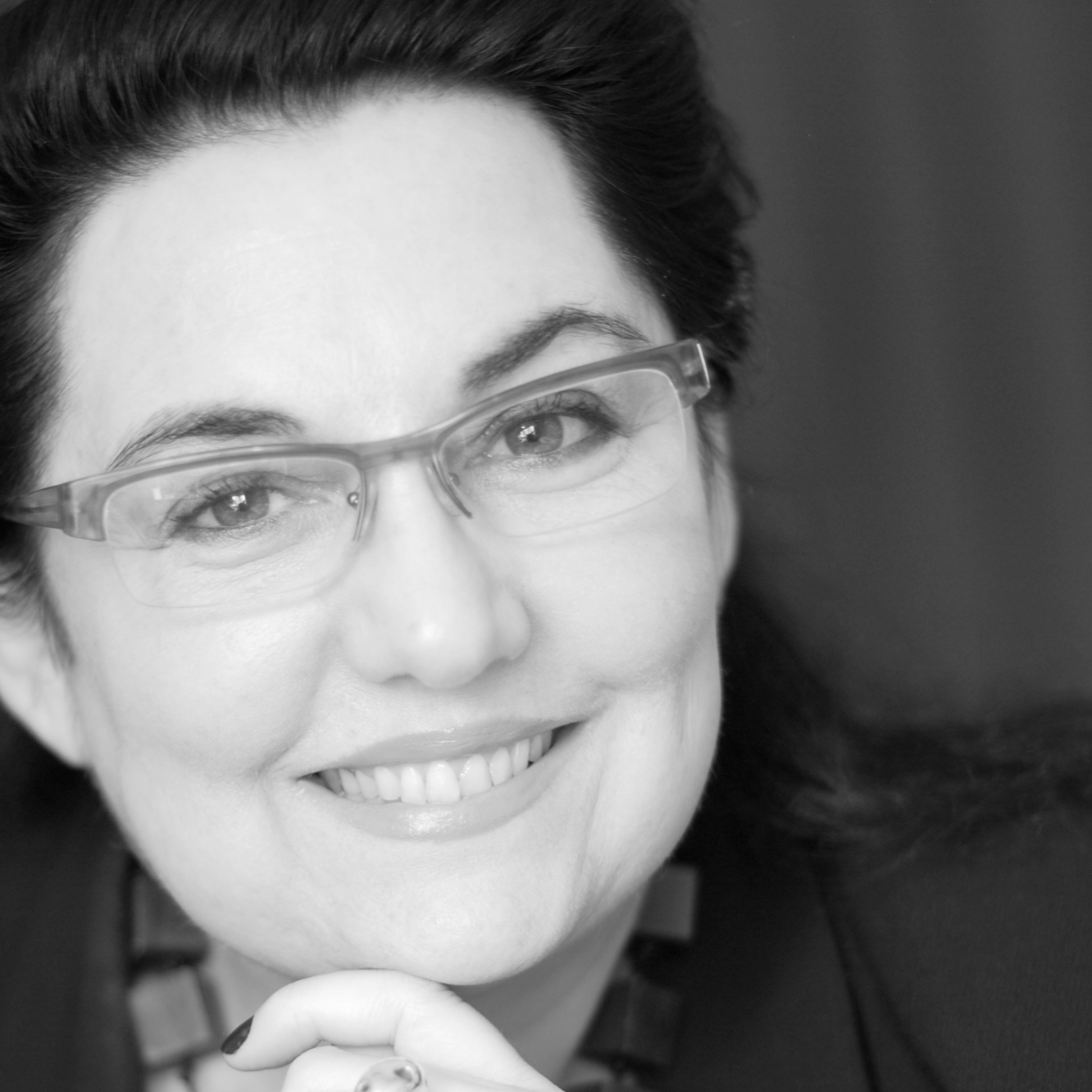 Rio-born Cynthia Garcia is a respected art historian, art critic and journalist fluent in five languages stationed in São Paulo. Cynthia is a recipient of the 2023 APCA (Paulista Association of Art Critics) award as a contributing editor of Newcity Brazil since its founding in 2015. Her daughter America Cavaliere works in the contemporary art market and her son Pedro Cavaliere, based in LA, is in the international DJ scene.
Contact: [email protected], www.cynthiagarcia.biz