Earlier this month, Newcity Brazil published "Impure Narratives," a comprehensive feature by independent curator and art writer Thais Gouveia on Miguel Rio Branco's current exhibition "Barro" (Clay) at Galeria Millan in São Paulo. The interview that follows is a further attempt to unearth the poetic narrative and social-political views that inflames the creative process of this enigmatic, challenging, plural artist involved in audiovisual emotional collages through photography, painting, installation, video and filmmaking.
What ignited your interest in photography? 
… a certain curiosity about machines: the machine that captures images allowing me to count up visual records that would then serve as base for my paintings or would be incorporated over them as collage.
In your first exhibit in 1964, in Bern, Switzerland, what did you show? 
They were basically still-life collages. Some works depicted baroque churches motifs and African sculpture. I divided the gallery space with a Swiss ceramist named Chiffon.
So when did you actually embrace photography? 
Photography became more present in my works between 1964 and 1967, when my father was transferred to New York. I continued my studies at the Lycée Français de New York where I took the French Baccalaureate and a technical course at the New York Institute of Photography. However, photography was still ancillary to my painting that had streets and buildings of New York as its main theme. The turning point came in Rio during the three-month course I took at ESDI (School of Industrial Design), where I had classes with Affonso Beato [Brazilian cinematographer]. The last exhibit of my drawings happened at Rio's Galeria Relevo that belonged to marchand Jean Boghici (1928-1915). The catalog introduction was by sculptor Maria Martins (1894-1973). By then I felt an urge to get in touch with life's reality through photography and film. For three months in Bahia, I worked as still photographer for Arnaldo Jabor's film "Pindorama"(1970), invited by Affonso Beato, who was the production's director of photography. This was a key experience to deepen my involvement with photography as an artistic expression. Then I moved to New York where I met Helio Oiticica, who encouraged me to do street photography and experimental Super-8 films.
Your father was a diplomat, so where did your indignation derive from? You always say you feel you're a marginal, someone at the borderline of society. What made you turn to capture humanity's capability of limitless iniquity?
I consider myself a marginal because I've never felt part of any social system or a specific country—children from diplomat parents have no roots. I feel I'm rooted in several places and I believe we're all very much the same. Parts of me are Spanish, Argentinean, Portuguese, Swiss, New Yorker…  I don't belong to any specific country nor to any particular social class. I can't even define if I'm a photographer, an artist or a filmmaker: I simply feel and transmit my feelings through visual means.
What emotions flourish within you when you photograph? 
My emotions are not only tied to photography. I try to act as an antenna of the places I have access to. I try to feel the lives of the people with their sufferings and pleasures. I attempt to see their light and their scars. I'm not guided by reason, on the contrary, I follow something very rare in today's arts: emotion. It's something I not always convey in my personal life, it's concentrated in the narratives I build with my images.
…and what camera do you use? 
In reality, the camera per se has no importance at all. They're all OK, but I do confess a certain fetish toward the Rolleiflex. Recently I took my Rollei for a stroll in Havana but I had a digital camera with me just in case. The main difference is the analog camera teaches you to look and think while the digital camera makes you dumb visually. Its effortlessness and array of useless technical tools impairs the development of this expression great in depth.
In 1979, the series on the Maciel community at the Pelourinho, in Salvador, Bahia, stands as a turning point in your trajectory. It's a remarkable work, tell us about it. 
Maciel was a truly unique experience. It took me six months to accomplish. I would go there twice a week as a street photographer—at the time I lived in Salvador with Kadi Cravo, Mario Cravo Neto's sister. I had just completed an assignment for German magazine Geo on the situation of Brazil's street children in Rio, São Paulo, Recife, Salvador and was in total shock with what I had seen and worse is knowing nothing has changed…  The job took me to the Pelourinho the first time then I decided to work on an essay focusing exclusively on the Maciel community with its dwellers and girl prostitutes. In the sequence, I made the film, "Nada Levarei quando morrer aqueles que mim deve cobrarei no inferno" (Nothing with Me When I Die, Those Who Owe Me I'll Collect in Hell). These exact words were inscribed on a green wall nearby one of the stairways by the old colonial mansions where they all squatted. Later, the town hall of Salvador invited me to prepare an audiovisual showing for Sarney, then Brazil's president—Salvador's mayor opposed Bahia governor Antonio Carlos Magalhães. However I was asked to remove the thorny images of the girls, so it basically showed the houses all in ruin counterpointed by images of all the gold that decorates the city's old baroque churches.
In your pavilion at Inhotim, you have several powerful, iconic works, among them "Diálogos com Amaú" (Dialogues with Amaú, 1983).
"Diálogos com Amaú" was another disruptive moment of my life. At the time I was a Magnum nominee living broke in Paris. Sebastião Salgado helped me buy the ticket to fly to Brazil because I wanted to work on an essay on an indigenous tribe practically unspoiled with a well-preserved culture. Destiny took me to Cumarú, a gold-digging men's-only village controlled by the federal police. There I met two Kayapó Indian chiefs, Kanhoc e Totoí, who invited me to a celebration named festa do jabuto. It's a very rare feast and it was bound to happen in a couple of days. I have no words to describe the human and social experience it was. It was everything I was looking for and more since the Kayapós are great warriors and nonetheless they're always portrayed as victims. To this day I just can't understand why Brazilian society hasn't learned a thing from the amazing knowledge of our Indian civilization… With all this going on suddenly the essay grew to become a sizable production for National Geographic paired with another trip with an anthropologist in the team. Parallel to that I had been invited by curator Esther Emilio Carlos to participate in the 1983 São Paulo Biennale and that's when I realized that photojournalism was not my thing. "Diálogos com Amaú" came about in the second trip when the Kayapós held another ceremony. Amaú was my little guide. He was a small, deaf and dumb Kayapó Indian boy who didn't need either to hear or talk. Amaú had a natural ability to express himself like no one I've ever seen in my whole life.
Miguel Rio Branco
"Barro" (Clay)
Galeria Millan, São Paulo
Through October 1, 2016
Exhibit "Barro" (Clay), 2016, 4 mins silent fragment of 14 mins film "Sob as estrelas, as cinzas" (Under the Stars, the Ashes), Miguel Rio Branco, 1992/2015, additional photos by Isidora Gajic and Olny Cunha; film editing Antonio Garcia Couto. Courtesy Galeria Millan.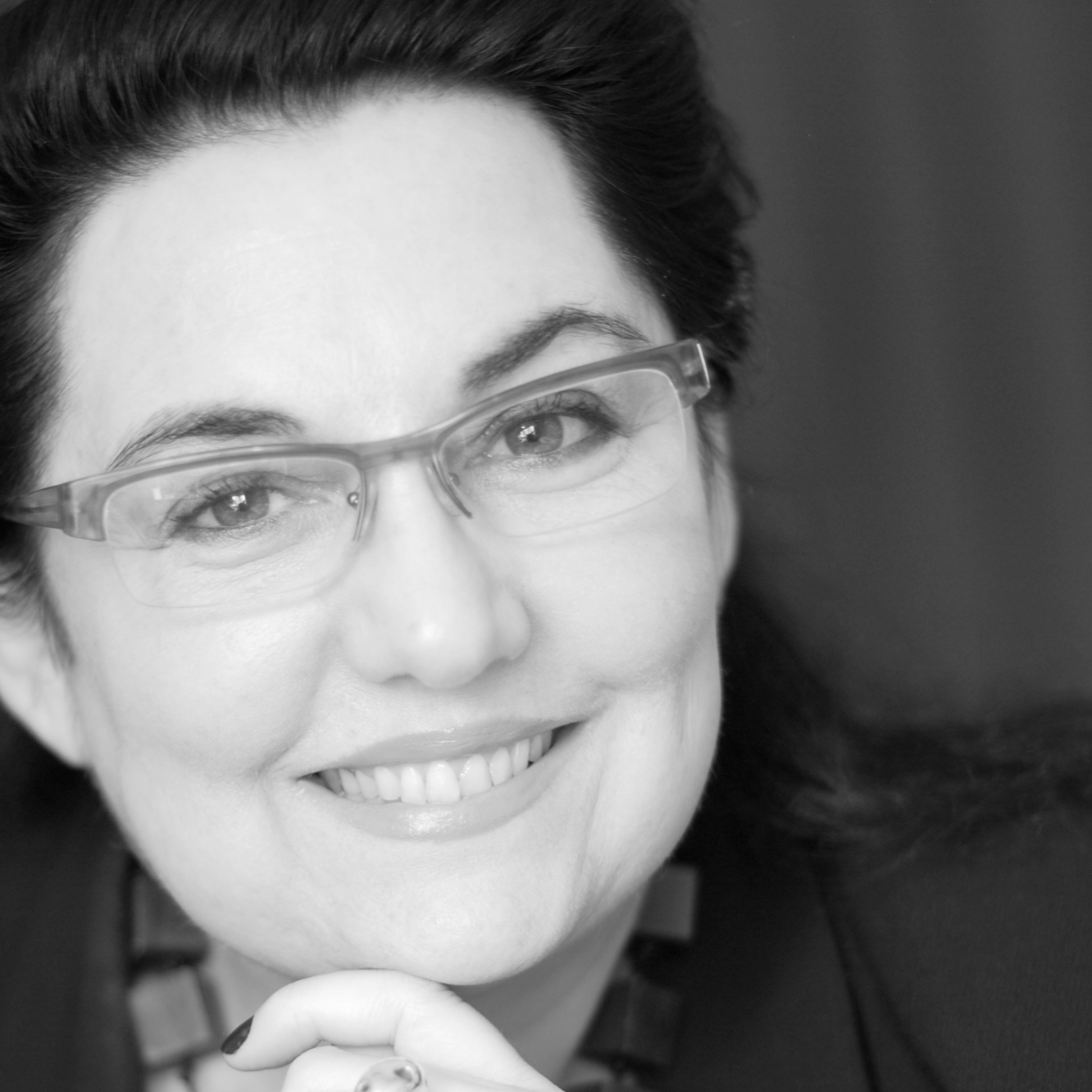 Rio-born Cynthia Garcia is a respected art historian, art critic and journalist fluent in five languages stationed in São Paulo. Cynthia is a recipient of the 2023 APCA (Paulista Association of Art Critics) award as a contributing editor of Newcity Brazil since its founding in 2015. Her daughter America Cavaliere works in the contemporary art market and her son Pedro Cavaliere, based in LA, is in the international DJ scene.
Contact: [email protected], www.cynthiagarcia.biz