The art of painting in small formats is the topic of Auroras' inaugural exhibit "Small Paintings," with thirteen Brazilian artists, curated by artist Bruno Dunley and Ricardo Kugelmas, both preeminent thinkers about art in their generation. The "Small Paintings" exhibition is divided into two parts. The first runs through October 16, followed by part two, also with thirteen artists, from October 29 to December 18. Auroras will host five exhibitions per year, always with an artist heading its organization. Says Ricardo Kugelmas: "The program will be very open: exhibitions of works on paper, film, sculpture, photography, performance, installations, etc. I have many ideas, and the list keeps increasing since Auroras is a space open to artist's projects."
São Paulo's newest venue is an interdisciplinary art platform opened for the public on the weekends in a beautiful 1957 modernist architecture house in the leafy Cidade Jardim neighborhood, originally the family home of its founder and organizer, Kugelmas. "This was my grandfather's house, then my mother's till now. It has great sentimental value for me." The two-story house with garden and pool also shelters a skylit library with art books from floor to ceiling, with its walls paneled in Jacaranda, a precious coffee-brown Brazilian wood, now nearly extinct, used in elegant homes back then. All of the house's grounds, including the pool and art library, makes up the space of Auroras platform, except for the second floor, Ricardo's abode.
In the interview that follows, Ricardo Kugelmas, or Rica as his many friends call him, explains how he went from a career in law to being the director of New York-based artist Francesco Clemente's studio from April 2007 until the beginning of 2016, when he focused on his new project.
What is the idea behind your art platform Auroras? 
Working inside an artist studio for nine years, I realized that fascinating elements of the artistic process, such as notebooks, works on paper, studies, small paintings, small sculptures, models, etc. are often not exhibited to the public. After extensive dialogues with some artists, especially Tunga, who passed away in June, and was a close friend and a mentor, I decided to create Auroras, a space to exhibit works outside of a gallery or an institutional context. I also felt a need to establish a closer dialogue between visual artists, poets, critics, experimental musicians, choreographers… The space is a meeting point for artists of all disciplines.
Tell us about the inaugural exhibit, "Pequenas Pinturas" (Small Paintings). 
It took curator and artist Bruno Dunley and I some time to tie up the list of twenty-six artists since Brazil has so many good painters. The common thread shared by most of the artists in the show is the importance of the process of painting itself, the importance of the surface of the works, its relationship with the pictorial language, and the question of materiality. Initially the idea was to exhibit unusual works by the artists, but along the process we decided to drop the idea and have a more loose selection, giving preference to our direct response to the works. We spent an average of three to four hours in each studio talking with the artists and looking at absolutely everything in their studios, and together with each artist we selected the works to be included in the exhibition. Each selection was different. In some cases, we chose early works; in others we favored recent works. There are emblematic paintings mixed with unusual ones. I believe we found a coherent dialogue in the final grouping.
Is this the first time you've used the house in which you grew up as an art platform? 
In 2015, in collaboration with New York's Broadway 1602 Gallery and São Paulo's Galeria Millan, artist Lenora de Barros did a site-specific installation at the house, using the swimming pool and the library. It was commentary on a very serious water drought São Paulo suffered that year.
In your near-future plans are there any foreign artists included? 
My idea is to do another exhibition of small paintings in the near future with other Brazilian artists not included in this exhibition due to size constraints—our initial list had over fifty painters. I'm also in conversation with David Salle, one of my favorite artists, about the possibility of him curating a show of small paintings by artists based in America.
Francesco Clemente and Alex Katz, for example?
Yes, I am planning to show many New York artists at Auroras. My plan is to organize several two-artist exhibitions to establish dialogues between artists from different generations and different countries. I'm still very close to my New York friends, and often call them for advice.
Now tell us about your trajectory in the art world. What made you leave law to work for New York-based artist Francesco Clemente? 
I wasn't sure what to study in college when I was seventeen. Most of my friends were applying for business school but math was never my favorite subject' so I ended up in a five-year undergraduate course in law. I went from a big law firm where I spent four years to an additional four years fundraising for an asset management company until I met the great Italian painter, Francesco Clemente, and we quickly became friends. A year later he invited me to direct his New York studio. I longed to learn about art and said yes, thinking I'd work for him for two, three years. I ended up running his studio for nine years and practically becoming a part of his wonderful family. I call his wife Alba "my Italian mom."
It must have been such an enriching experience. 
They were the best years of my life. I learned so much by just following the very basic advice he gave me: go to museums and galleries as much as you can, look at art, again and again, and you will slowly start to develop your eyes. I took Francesco's advice very seriously. I went to the Met every week for years, and living in Chelsea I was able to see the same exhibitions more than five times. Albert York at Matthew Marks, I saw over ten times! I learned so much from Francesco from his simple, sensible advices, such as "one thing at a time." He also taught me to "wait," something that few people nowadays know how to do. In these nine years working for Clemente, I became friends with amazing artists: Alex Katz, David Salle, Kiki Smith, Cecily Brown, John Currin and Rachel Feinstein, Terry Winters, Philip Taaffe, etc. I spent several summers in Maine with Alex Katz, spent two or three Thanksgivings at Brice Marden's house enjoying his delicious mashed potatoes. I was lucky to meet my hero Jasper Johns at Clemente's studio, but I was too shy to tell him "I love you." Salman Rushdie became one of my rivals on the ping-pong matches on Sundays, and Fran Lebowitz was my date on several birthday dinners. Parallel to all the work and social activities in New York, I also organized exhibits in São Paulo such as Alex Katz's exhibit at Luciana Brito and David Salle's at Mendes Wood DM. I'm a huge admirer of Katz and Salle, and they had never been exhibited in Brazil, so I'm proud of having organized both shows.
What did the New York experience bring to your work philosophy in the arts?
Living in New York taught me that most things are possible, especially if you think outside the box. Innovation is as important as tradition.
Having lived in the two main art-centric cities in our continent, what would you point out are differences and similarities in their art markets? 
In New York, I worked for a real artist, not for a businessman, so my focus was always the art, not the prices. Brazil, as well as the rest of the planet, is going through a delicate political moment, so everyone is extra careful with spending money on art. Brazil has incredible artists—too many to mention; I'm confident our art scene will keep blossoming. I'm always proud to tell my New York friends how women artists have always ruled the art world in Brazil: Anita Malfatti, Tarsila do Amaral, Maria Martins, Lygia Cark, Lygia Pape, Mira Schendel, Anna Maria Maiolino, Lenora de Barros, Leda Catunda, Jac Leirner, Fernanda Gomes,  Lucia Koch… To complete the list of women ruling the art world in Brazil, the top galleries are all run by women: Luisa Strina, Raquel Arnaud, Nara Roesler, Luciana Brito, Marcia Fortes and Alessandra D'Aloia, Eliana Filkenstein and Jaqueline Martins.
Did you ever sit for Clemente? 
I had the honor of sitting for three portraits by Clemente and three by Katz. The most surreal experience was to witness one my portraits painted by Clemente exhibited at the Uffizi in Florence and two portraits by Katz exhibited at his first exhibition at Gavin Brown in the same week! I also sat for David Salle in Long Island, but I guess my Negroni and cheese diet did not inspire him to finish the painting… John Currin once asked me if I would sit for a nude portrait, but I was too shy to see myself naked at Gagosian uptown… Silly me!
Auroras: Pequenas Pinturas (Small Paintings)
Curated by Ricardo Kugelmas and Bruno Dunley
Part I: August 20 through October 16
13 Artists: Alvaro Seixas/ Ana Prata/ Antonio Dias/ Antonio Malta Campos/ Dudi Maia Rosa/ Fernanda Gomes/ Gabriela Machado/ Leda Catunda/ Lucas Arruda/ Rodrigo Andrade/ Rodrigo Bivar/ Sergio Sister/ Yasmin Guimarães
Part II: October 29 through December 18
13 Artists: Ana Elisa Egreja/ Carlito Carvalhosa/ Dalton Paula/ Elizabeth Jobim/ Emmanuel Nassar/ Fabio Miguez/ Jac Leiner/ Janaina Tschäpe/ Marina Rheingantz/ Luiz Zerbini/ Paulo Monteiro/ Paulo Pasta/ Tiago Tabet
Open Saturday and Sunday; weekdays by appointment only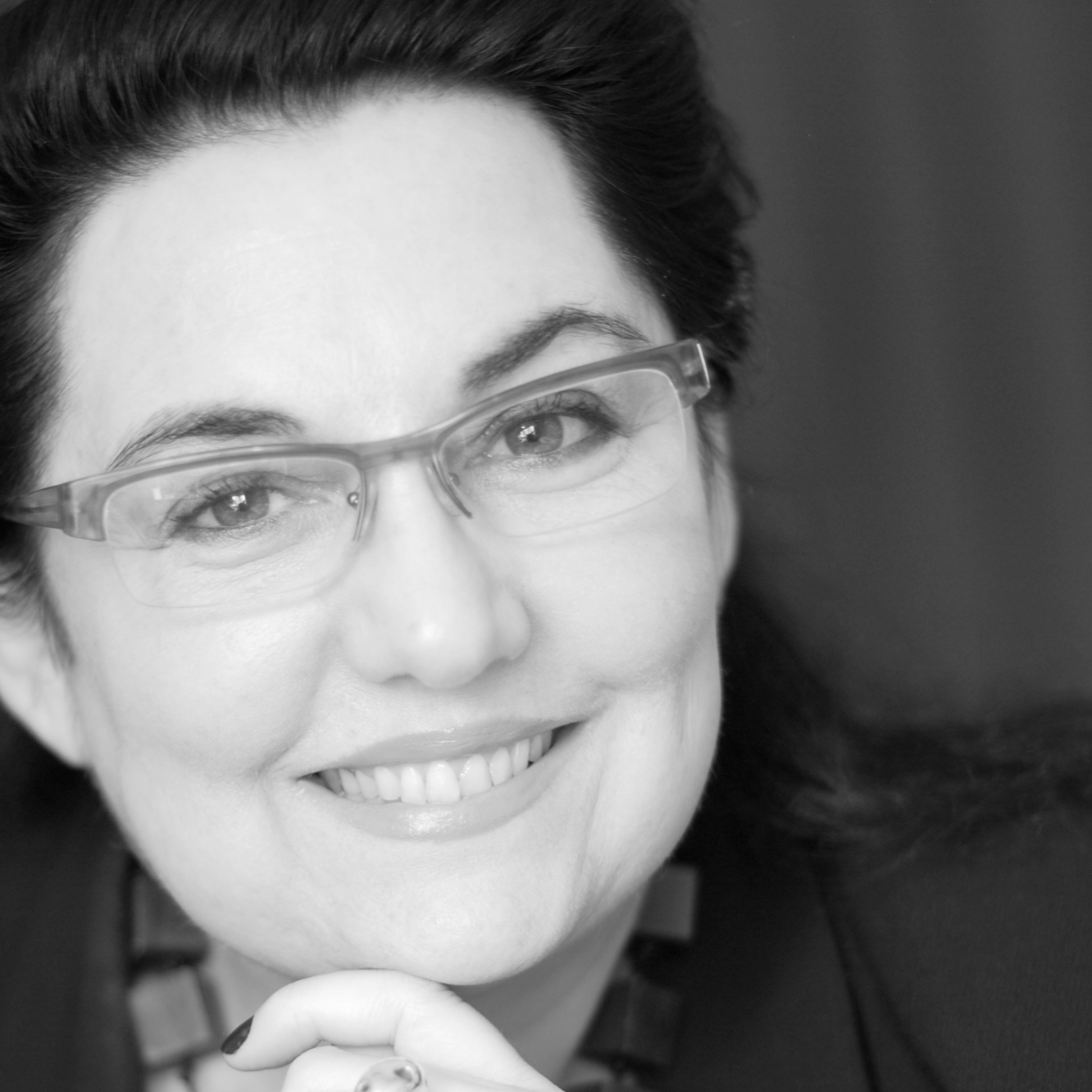 Rio-born Cynthia Garcia is a respected art historian, art critic and journalist fluent in five languages stationed in São Paulo. Cynthia is a recipient of the 2023 APCA (Paulista Association of Art Critics) award as a contributing editor of Newcity Brazil since its founding in 2015. Her daughter America Cavaliere works in the contemporary art market and her son Pedro Cavaliere, based in LA, is in the international DJ scene.
Contact: [email protected], www.cynthiagarcia.biz