In the Brazilian Indian language Tupi, the word Macaparana originally meant, according to scholars, an extinct Northeastern native fruit, but it's also the name of one of the exponents of contemporary Neo-Concrete art who has a solo show through July 9 at Dan Galeria. Macaparana's exhibit, one of the season's most acclaimed events, explores the preciseness of the self-taught artist's abstract geometric narrative from 2012 to 2016 in twenty-eight tableaux and wall sculptures, some specifically created for wall angles.
The occasion also comes with a book designed and printed in Spain, launched in March in Madrid's Casa de America with its English-version launch coming up in November at Phillips auction house in New York. The catalog is essayed by eighty-five-year-old poet and art critic Ferreira Gullar, one of the founders of the original Neo-Concrete movement in Rio in the 1950s along with the late Lygia Clark, both of whom the artist met when he moved from the Northeast to Rio in the early 1970s. Writes Gullar: "Geometric art in Brazil was revolutionary, it evolved from painting to invent colors and a new universe of geometric forms, this new geometry excels in the art of Macaparana."
Once in São Paulo, where he lives in a beautiful 1960s apartment overlooking Paulista Avenue, the artist had two solo shows at the MASP (Museum of Art of São Paulo), in 1979 and 1991, same year he participated in the 21st São Paulo Biennale. In 1994, the Pinacoteca organized a retrospective of his works, followed by his first solo shows in Galeria Cayón, Madrid; Arevalo Gallery, Miami; Galería Jorge Mara- La Ruche, Buenos Aires; and Galerie Denise René, Paris, where he recently had his second solo show.
The artist with the unusual five-syllable name filled with the vowel "A" talks about his influences, his childhood, Neo-Concrete art and how he unexpectedly was branded this name.
Pietro Maria Bardi, founder of the MASP (Museum of Art of São Paulo), a highly cultivated man with an acute sensibility and peculiar sense of humor "baptized" you artistically as Macaparana. The episode now is part of Brazilian art history. What actually happened?   
I was introduced to Bardi by my friend artist Antonio Maluf, then owner of the Galeria Seta [São Paulo]. He showed interest in my work as soon as he laid his eyes upon it and we remained in contact for many years. Bardi was the founder and director of the MASP but also headed a gallery, Mirante das Artes [São Paulo], for which he bought several works of mine. In October 1979, he curated my first solo show at the MASP. During the preparation, he found out the name of my native town: Macaparana. He loved its sound to the point that from then on he refused to call me by my Christian name, José Oliveira. He said it suited a baker not an artist… I was very upset… Never did I contemplate being called that! In those days, art exhibits printed posters to advertise the event, so the MASP printed one for my exhibition. To my surprise, when Bardi showed me the poster, MACAPARANA was at the headline as the artist's name! I was furious… He kept on saying it was a great name and in the future I'd be grateful to him. Well, he was absolutely right! [Laughs.]
I guess very few Brazilians have heard of your town of Macaparana. How did growing up in Brazil's Northeast influence your work?  
The town of Macaparana is located in the woodland area of northern Pernambuco bordering the state of Paraiba. Despite personal health problems, I had a nice childhood. Since we were poor, my friends and I built our own wooden toys and tin-plate cars. There was always the dispute for the nicest, better-painted car. My paternal grandfather was a skilled carpenter by trade with a shop in the back of his house. It was my place of choice with all those tools, woods, varnishes and paints. I observed him skillfully transforming the wood into a selection of luggage and suitcases. Once it was assembled came the best part. After melting the homemade glue together with iron-oxide pigment (pó xadrez), he brushed this thin reddish-colored paste over cement paper bags to coat the suitcase, inside and outside. He then gave the finish by drawing over the whole piece with the edge of a ruler or the toothed side of a comb: for me it was magic! My father was a shopkeeper; he owned a small haberdashery like many then in Brazil. It sold hats, fabrics, needles and threads, and also doubled as a tailor shop. He was a fine tailor who made custom-made suits. I loved watching him draw the patterns over the fabrics with his colored chalks and rulers. My father and my grandfather were artists in their own ways; no doubt their skills influenced me. It was a wonderful time. In 2001, after my father died, I donated a yellow-painted steel sculpture in his honor for the main city square and I plan to donate all my record and CD collections to my hometown.
How do you develop your work?  
I work in sequences of ideas, meaning, when I'm about to finish a work my mind is already triggered onto the next one. I usually use some elements of the previous one and a couple new elements onto the next, varying in form and support. At times I develop series of five, eight or more but sometimes the subject matter wears out in the second try, when not in the first… My work comes about through sequential reasoning led by my intuition. A freer structuring process is crucial to unleash my creativity.
Uruguayan-Catalan master Torres-Garcia was friends with Gaudí and Picasso, and very influential in the South American avant-garde scene. How did you get in touch with his work?
Torres-Garcia was a wonderful, complete artist. If you take a close look his work relates to the aesthetic also found in Brazil's northeast. When I first saw it I was fascinated and intrigued—his toys (juguetes) took me back to my childhood days. It was art critic Roberto Pontual who introduced me to Torres-Garcia through his books. Some of his paintings remind me of my homeland in the Northeast with its primeval symbols and motifs and archaic geometry full of poetry and meaning. They reminded me of my grandparent's and our neighbor's houses with their tables with knife-carved motifs, decoration studded by nails in shapes of hearts, games and the family initials—it was all there. I felt an immediate connection. It's a silent symbolic language that bonds South American people together with a slight difference in meaning. After that, I was impelled to paint a series of small watercolor on paper inspired by him, exhibited in 1983 at Monica Filgueiras' gallery in São Paulo.  Motivated by Willys de Castro and influenced by Torres-Garcia, I began working on small-format sculptural pieces on fragments of wood. All Latin-American artists whose works are abstract geometric have in some way or other been influenced by Torres-Garcia because his symbols and references acknowledge our common heritage.
You mentioned Willys de Castro and of course there's his lifetime partner Hercules Barsotti, founders of the Concrete Movement in the 1950s in São Paulo. What did you learn from your friendship with these two paramount names in Brazilian art? 
I met them for the first time during my "Homenagem a Torres-Garcia" (Homage to Torres-Garcia) exhibit at the gallery of another dear friend of ours, Monica Filgueiras, a respected veteran of the São Paulo art scene. To befriend Willys and Hercules, two exceptional artists, was an enriching experience. Willys was very cultivated, highly intelligent and very strict about work. It impressed me the level of sophistication he put in his work that very few people had seen or knew about since he rarely exhibited them. He was so well informed on everything—he was a master class in himself. So much I learned from him! His opinion could be quite harsh at times but he was always sincere; it was crucial for my development. I have no doubt that the search for quality and learning, and all the dedication I put in my work stems from the lessons I learned from Willys and Barsotti. Willys used to say, "an artist is a full-time job." It's true, you question yourself all the time and process ideas to produce the best work possible. In 1988, the year he passed away, I paid him a tribute with "Homenagem a Willys de Castro" (Homage to Willys de Castro), held at Monica's gallery. I told him about the show some days before he died and that I'd been working on very clean works using the border of the canvases and boards in reference to his 'objetos-ativos' (active-objects, 1959-1962). After his death I became close to Barsotti, who was a prodigious colorist—he used colors with amazing talent, knowhow and intuition. Two great artists, very dear friends.
Alfredo Volpi, a capital name in our geometric abstract art, is also another inspiration. 
I have yet to meet an artist who is not a Volpi admirer. It's all there: harmony, beautiful compositions, balance, colors, intelligence. Simple yet so sophisticated! When Barsotti gave me a small watercolor by Volpi as a gift, I observed it in detail to learn to achieve that level of brilliant simplicity. It took me some years, I studied and made many changes, until, finally one day, it was ready. In 2013, I made a series of eight works, repeating forms and formats with variations in its elements and colors in his honor.
And what about Russian Suprematist Kazimir Malevich?
Barsotti and I travelled to Amsterdam for the first retrospective dedicated to Malevich. He is the "father" of all the artists in this segment and is and will always be a major reference to us all. His oeuvre is extraordinary. To this day he's an utmost contemporary expression.
Your work is also described as musical and you're an avid classical music collector.  
Music is vital for me. My first contact with classical music was during my teen years in Recife (state capital of Pernambuco). In 1972, when I moved to Rio I became a passionate theater and concertgoer, got hooked in the movies and started collecting my first vinyl records. As soon as I wake up the first thing I do is turn on my record player or play a CD, same thing in my studio. I listen to the same music days on end but every time I find something different in the composition or the interpretation. Lately I'm devoted to Italian pianist Maria Tipo playing the partitas of master Bach: simply sublime!
The artist is represented in Brazil by Dan Galeria, in Buenos Aires by Galería Jorge Mara-La Ruche and in Paris by Galerie Denise René.
"Macaparana: Obras Recentes" (Recent Works) 
Through July 9, 2016
Dan Galeria, São Paulo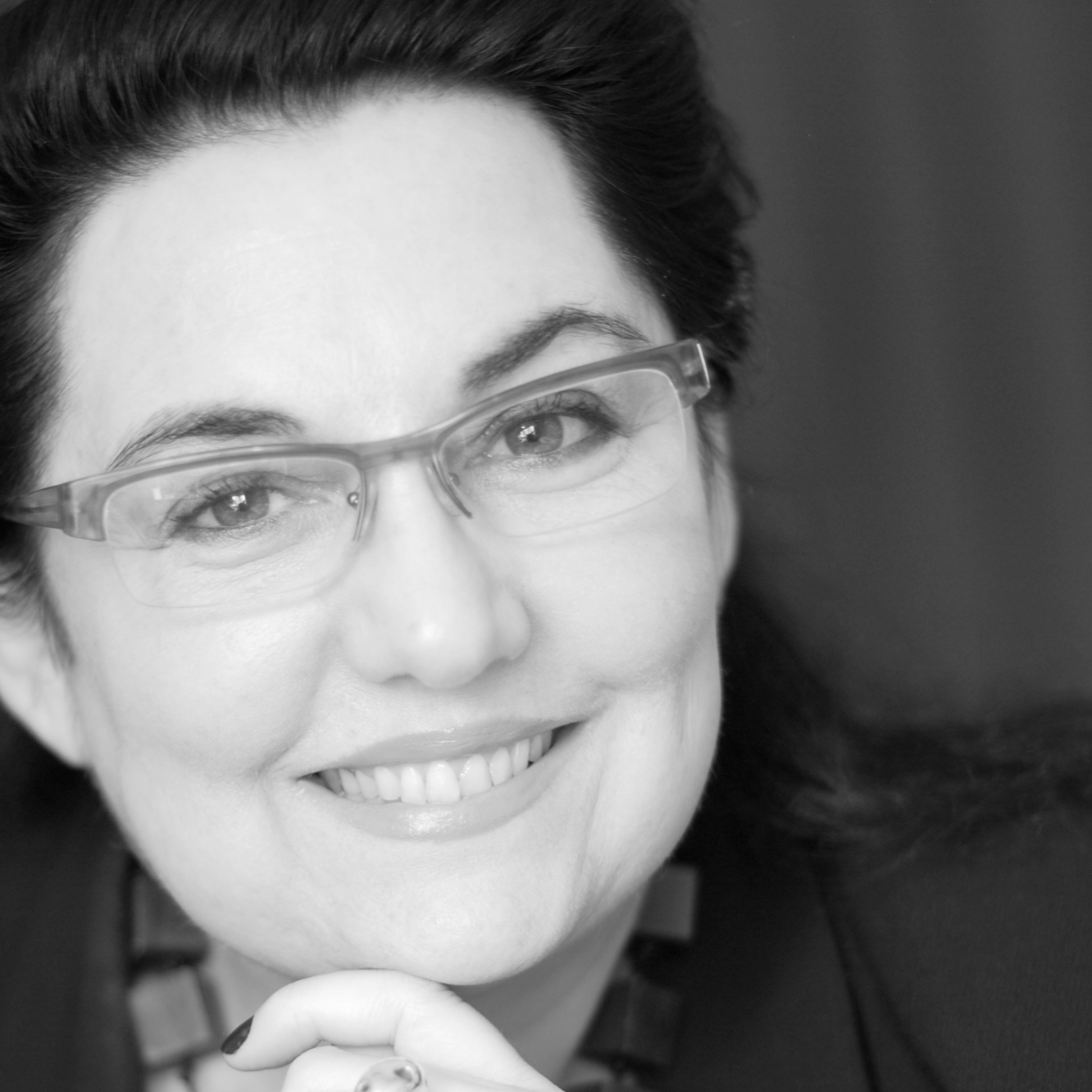 Rio-born Cynthia Garcia is a respected art historian, art critic and journalist fluent in five languages stationed in São Paulo. Cynthia is a recipient of the 2023 APCA (Paulista Association of Art Critics) award as a contributing editor of Newcity Brazil since its founding in 2015. Her daughter America Cavaliere works in the contemporary art market and her son Pedro Cavaliere, based in LA, is in the international DJ scene.
Contact: [email protected], www.cynthiagarcia.biz