The catalog introduction to Dudi Maia Rosa's current exhibition at Galeria Millan, "Vrido," is penned by Rodrigo Naves, one of Brazil's foremost art critics. "In these paintings, light shifts between reflections and refractions, corporeally, without losing lightness," Naves writes. "It is not by chance that, in English, 'light' means both 'luminosity' and 'weightless.' Maia Rosa's works assure us of that." Dudi, as his many friends call him, is an icon of São Paulo's contemporary art milieu. At Galeria Millan, about seventy of the artist's latest series of vibrantly colorful, monochromatic, poetically captivating paintings are being displayed through June 11. "Vrido," the show's title, is an uneducated way of spelling and pronouncing glass, vidro, in Portuguese.
The paintings spread over two floors and hang around three different spaces like gems, which is also the name of the four jewel-color lapidary tableaux showcased on Millan's mezzanine level. His first one-man show there dates back to 1993 but since 2009, partners André Millan and Socorro de Andrade Lima have shown Maia Rosa's minimalist abstract conceptual oeuvre produced mainly in one material: fiberglass with pigmented resin. Yet within this seeming limitation, a remarkably fecund and resonant body of work has evolved since he began his experiences with this reinforced plastic three decades ago.
The charismatic Maia Rosa is a constituent of São Paulo's small circle of art intelligentsia. He honors the old art of philosophizing and exchanging ideas in the weekly art classes he ministers to his students at the MAM (Museum of Modern Art). Since the mid 1980s, weekend gatherings with his artist friends and admirers happen in the charming, informal, yet cultivated, atmosphere of his house and studio in the leafy neighborhood of Santo Amaro, where he was born and lives to this day with his companion Gilda Vogt, herself a talented painter, photographer and cook, with the couple's kids, now all in their thirties and independent, Joana, Marcelo and Rafael (himself an art critic), plus grandchildren and pets.
The opening of his show on a sunny Saturday mid-May, was completely filled with artists, friends, followers and collectors. The interview that follows presented an opportunity to delve into the poetics of this artist and art thinker.
Dudi, can you explain the concept of "Vrido," your current exhibition?
The exhibition at Galeria Millan has three very different instances. In a certain way, it's three shows in one: one on the ground floor, the other on the gallery's main corridor and another on the mezzanine. On the ground floor, the works originate from clay, they were all conceived as if they were liquid thought that encounters a flat surface. It derives from an analogy between the drink and the drunk—one is made for the other: They're complementary forces. The liquid, that is, the resin, has no defined shape; consequently, it can be molded into any form it finds or any imposition it encounters, meaning the clay defines the way the resin will solidify. The show on the main corridor displays works that radiate a more baroque relation to form, suggesting a picture frame or choppy waters. The chromatic research is quite unique and free. Since they are smaller formats with a more direct questioning they have a more spontaneous response. On the other hand, the mezzanine stages only four gems with jewel-like lapidary to counterpoint the mineral quality (i.e. clay) of the works exhibited on the ground floor. I regard this as two instances of the same material in different stages.
How did you come to achieve such level of textured, translucency and sensuality with fiberglass? 
I guess the sensuality in my work comes, like in wine, through the process of decantation. The purge of all the elements that don't belong creates an acceptance of the matter itself, delicate yet common, simple yet absolutely contemporary.
Now tell us about your background in the arts.  
It evolved independent from any academic influence. I intended to major in architecture after high school but I simply didn't apply. Eventually, it was life's circumstances that turned me into an artist.  I befriended a group of artists—Frederico Nasser, Carlos Fajardo, José Rezende, Luis Carlos Baravelli, José Carlos Ferreira (our friend Boi) and Wesley Duke Lee (1931-2010)—founders of Escola Brasil, a pivotal private liberal arts' school crucial for the development of contemporary art in São Paulo away from the traditional academic sphere, active from 1970 to 1974. Escola Brasil was paramount for my art education mainly due to Wesley, who was highly influential in my formative years and became a dear friend.
What made you envisage you could transform an unconventional, industrial material such as fiberglass—usually cast into cars, boats, surfboards, swimming pools and even bathtubs—into a translucent, sensual material?  
Fiberglass attracted me exactly because of all these things you just mentioned. I was very aware of the medium and the way it's handled since I was a kid because I've always lived in the neighborhood of Santo Amaro where is the reservoir of Guarapiranga with its sailboat clubs and small factories with fine artisans who work the fiberglass, casting molds of boats and cars. When I began in the arts, my paintings weren't the traditionally shaped rectangle canvas. My works always required some carpentry and coupling some materials together. I realized fiberglass was a great medium to create works with freer supports capable of more versatile formats, plus the material had a translucent quality revealed during its making which attracted me immensely.
When did you actually engage in your first experiences with fiberglass and polyester resin? Tell us about the process.
It all began around 1982. The works are made from the reverse side cast into a mold or even over the studio's floor. The painting is done during the fiberglass lamination process. I start out by delimiting the space where the release agent will be applied in order to isolate it from the surface and paint with pigmented resin. Next my assistant and I begin the lamination, which consists in layering the fiberglass over the surface with a clear resin to cast the mold into a box-like structure, that will later catalyze and dry enough to support itself vertically. It's both a hand made and an industrial process.  Contrariwise to what usually happens in making art, looking at the work is the last phase of the whole process.
Is it time-consuming? 
Not much. What demands more time is rounding up the concept.
Beginning with the first steps in your career, what would say are the main phases of your trajectory? 
My first experiences were more figurative, they were incursions in painting's virtual universe, followed by a more expanded, elastic, gestural and expressionist painting. The third instance brought along the challenge of creating a more specific identification and the delimitation of a field where you push the boundary to the ultimate consequence.
Like neo-constructive sculptor Amilcar de Castro (1920-2002), who mainly worked with folded iron slab sheets all his life, you are, so to speak, a one-man material, in your case, fiberglass. Some years ago, this was seen as having a consistent, coherent work, now with contemporary art overtaken by interdisciplinary trends, this may be viewed as lack of experimentalism. Haven't you exhausted the possibilities with fiberglass? Don't you feel like being unfaithful?   
Nothing would stop me from an invitation to immerse myself in experimental work in a glass factory in Murano or undertake a project in the waters of the Pacific. I don't feel any sort of attachment that limits me. I agree with this relation to Amilcar, who carried forth the modernist inheritance of verticalization of his work, which in turn deepened his understanding of the matter. I believe if you disperse your action horizontally speaking, you never perforate deep enough to reach the "water mine." I'm the type of person who challenges things to their utmost possibilities. However, I don't feel this commitment is with the material per se, for me this all relates to the compromise I have with the idea. I also watercolor, photograph, sculpt in Styrofoam. I understand your question regards my fiberglass works but it doesn't stop me from engaging with other procedures that will spark other challenges.
What is your metaphysical relation to color?   
Ludwig Wittgenstein remarked color leads to thought. I believe colors have the power to change our perception. If I produce a work in a blue hue when I do the same work in red it makes for different readings. I perceive color as a lively entity that leads us to a universe of multiple sensations and perceptions. My relation to it is not therapeutic; however, working with art deeply touches ones feelings. I understand that the metaphysics of color comes not only through the material itself, but also through light—through the sun that is our source of understanding. Goethe said our eyes are structured first by the sun then by light, in this sequence, not the opposite.
Now what happens after you put all this effort reflecting about the concept and producing the works after the exhibition is staged?  
Well, one may fall into a clueless void. However, to think profoundly about the concept is an energy any exhibition requires in order for an artist to work objectively. On the other hand, during the actual working phase I accumulate ideas and researches that take me a step further and thrust me into my next works. I have nothing defined yet, the process will happen in due time.
Dudi Maia Rosa "Vrido"
Galeria Millan
São Paulo
Through June 11, 2016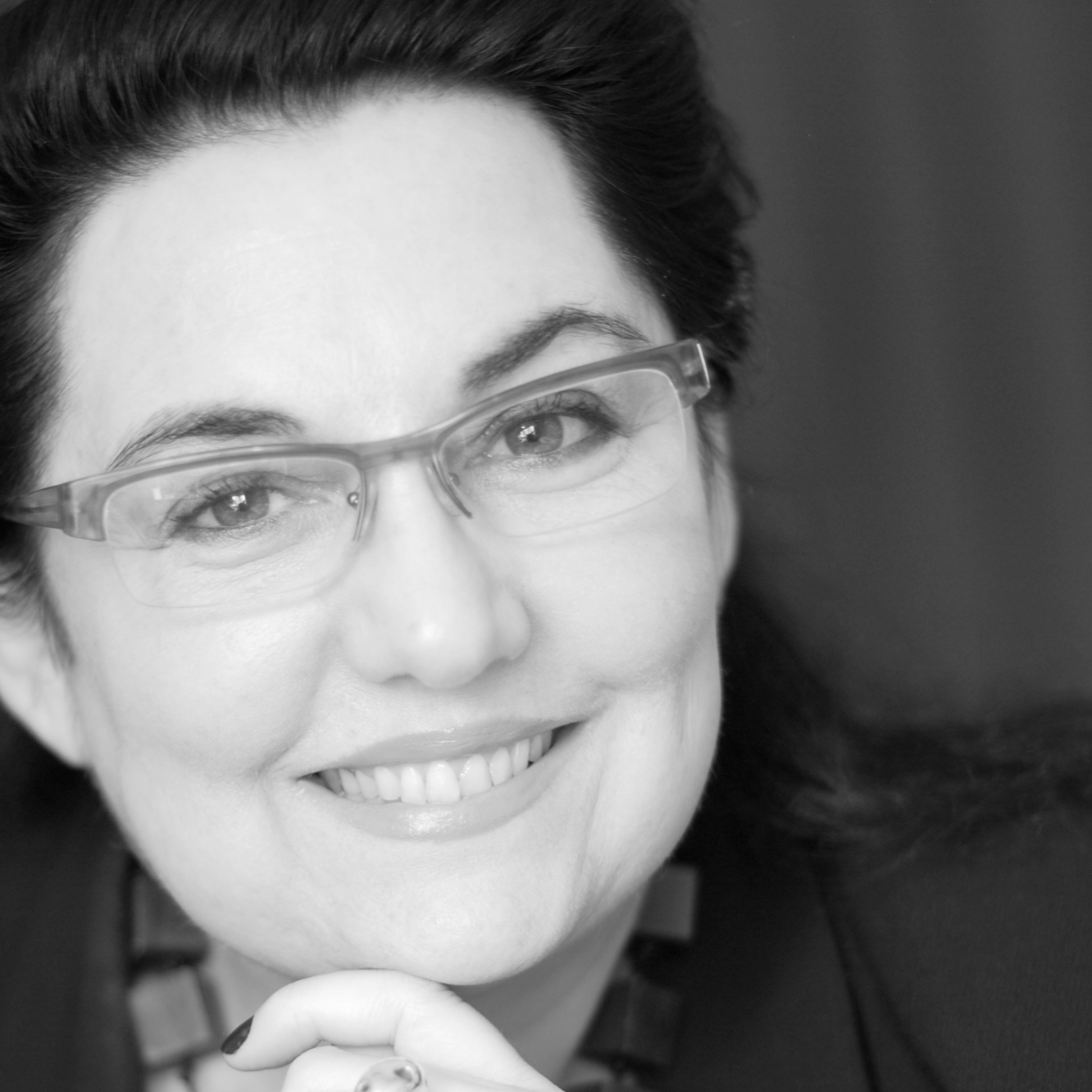 Rio-born Cynthia Garcia is a respected art historian, art critic and journalist fluent in five languages stationed in São Paulo. Cynthia is a recipient of the 2023 APCA (Paulista Association of Art Critics) award as a contributing editor of Newcity Brazil since its founding in 2015. Her daughter America Cavaliere works in the contemporary art market and her son Pedro Cavaliere, based in LA, is in the international DJ scene.
Contact: [email protected], www.cynthiagarcia.biz