Airplane ashtrays, boarding passes, flight tickets, bubble wrap, cigarette packs, banknotes, price tags and sickness bags are some of the banal artifacts of our ravenous consumer society which Jac Leirner obsessively raids and collects, metamorphosing them into sharp-witted conceptual art, which she's done since the early 1980s. For the past five years, the São Paulo-born artist's wild hunt has shifted to Sudoku, the popular grid-based math puzzles. Her craving for tightly organized odd collections wrapped up in a strong concept resulted this time in her own ballpoint-pen-completed Sudoku cards in the centerpiece of the panels of her solo show "Métrica Mínima" at Galpão Fortes Vilaça, the 16,000-square-foot warehouse that's the second outpost of Galeria Fortes Vilaça.
We've been friends since Jac first dug into her radical art in the early 1980s, long before littering and/or collecting were fashionable. Her far-thinking sensitivity opened doors to trends we see today, and back then stunned prescient curators like London-based Guy Brett; I witnessed his reaction when he entered her 1989 installation "Names," a room wallpapered border to border with colorful common plastic shopping bags from museums all over. It was stunning sight.
It would have been easy for Jac (pronounced "Jack") to play the role of just another bling-bling-craving girl but she chose to follow her innate talent. Always donned in boyish garb and cropped-punk hairstyle, she dug into her Sherlock-like obsession with litter, those seemingly infinite discarded paper and plastic containers that advertise consumer goods, which her imaginative cabinet of curiosity mindset and acute esthetic transforms into her signature neo-dada-cum-pop tightly knit assemblages that would certainly please the likes of Duchamp.
In 2016, Jac Leirner's works will participate in a few group shows, including one at The Museum of Modern Art Oxford. She has two upcoming solo exhibitions as well, beginning on March 17 at White Cube London and on September 29 at Fondazione Giuliani in Rome. The interview that follows was done by email during the New Year holidays.
At your solo show "Métrica Mínima" at Galpão Fortes Vilaça, you told me you got hooked on Sudoku five years ago and three years ago started collecting your own puzzles. What are the issues tackled in this series?
Numbers and mathematics have always been very relevant to me, as well as hunting the materials I work with having in mind the results I look for. I simply love Sudoku. I've worked in other situations with quantities of small squares so the newspaper Sudoku were perfect victims for my thinking and articulations—I felt free and comfortable but challenged at the same time. During all these months solving the puzzles and developing them into artworks melted my brain.
Where did the obsession with collecting came from? Your father is a renowned art deco collector; is he to blame? As a kid were you a stamp, card or doll collector? 
As a kid I collected all sorts of things, from my friends' notes to boxes of matches to useless rubber balloons. I wanted more and more stamps but wasn't a bit crazy about dolls.
When did you realize that this obsessive organizational collecting spirit within you would actually form the axis of your concept in art?   
Quantity became an explicit presence in my work for the first time when, in 1982, I made a piece called "Wheel on Wheel (ad infinitum)" with all sorts of materials that came on sheets and could be cut—for example, rubber, paper, cardboard, glass, leather, felt, different kinds of metals and finally many layers of bubble wrap. Before that I used to make endless colors scales and tonal values.
From then on how did your work develop? 
Around 1985, several ideas were ready conceptually but didn't have a body yet—I had to search for their materials. Among them were the banknotes pieces; the cigarette packs works that became the  "Lung" series; the business-cards lines which I called "Nice to meet you" and finally "Corpus Delicti" or "The Evidence of the Crime" ensemble of works. All the materials related to these works had something in common: they were really peculiar with the exception of the cigarette packs of the "Lung" series, which took me a few years to smoke them all up and finally use them for the sculptures shown for the first time in 1987. The same year, I also had the first part of the series made with banknotes, "The One Hundreds." It took me three years to collect the change to build the sculptures. To my surprise, many banknotes carried thousands of graffitied scribbles that I also ended up using to make wall pieces. They came as an amazing gift.
What about the business-card series you cleverly dubbed "Nice To Meet You"? 
From 1985 on, I received so many business cards from my colleagues. Anyone I met from the art scene would hand me their cards, which then became the cells of works to be. I had the work ready by 1987 for the Brazilian pavilion of the Venice Biennale. To see curators, artists and museum directors reading their own information on the walls was a real thrill.
How about the "Corpus Delicti" or "The Evidence of the Crime" series with airplane-passenger perks you "collected"?   
By then, every time I was in an airplane, I would collect whatever I could, from ashtrays to blankets and sickness bags, always having in mind the item should have the airline logo, which was an important part of the works to be. While doing all these groups of works and experimenting and experiencing them, I tried and discarded thousands of formal possibilities for all these strange little presences such as small paper squares (business cards, boarding passes, price tags, banknotes) or strange ashtrays and blanket and spoons or stickers and golden pull-off strips. I used to do all the series at the same time and each one had its own timing. "Lung" took me three years, "Nice to Meet You" took me twelve years and "Corpus Delicti" seven.
How did the public react to your "petty art crimes"? Were you ever accused as a kleptomaniac?
The artist never really knows the reaction of the public. But I guess things usually are divided. Some like it, others love it, some simply hate it. Some doubt it, some condemned it.
So, actually, you never really bought any of your collections? 
It was only a few years ago during a residency at Yale University Art School that I gave myself the right to go shopping and acquire all kinds of hardware stuff that I always adored but never gave the place they deserved as the superstars of the work, like the bubble levels. I bought amazing levels and made the work having in mind these beautiful objects should be at their best situation possible. Nothing could blur their presences.
I remember going into your installation room titled "Names" in the 1989 São Paulo Biennale with all the museum bags pasted to the walls, as in a giant art consumer box, when you were "discovered" by English curator Guy Brett, who also discovered Oiticica for the Europeans, and suddenly your art was in New York, London… It was before art became what it is now and before globalization. 
You're right, the English were the first to catch my work. Curator Guy Brett saw the money wheel at my parent's home and took a series of works to a group show he did in England in 1989, if I'm not mistaken. That same year at the São Paulo Biennale I had the piece "Names" you mentioned. It was the work that took me all over, first to Europe, through the British Council. Gill Hedley saw this room and brought me for a six-month stay in Oxford as a fellow at the University College as artist in residence at the tower of the Museum of Modern Art/Oxford. I was also doing tutorials at the Ruskin School of Drawing and Fine Arts and was invited to the Aperto 90 at the Arsenale of the Venice Biennale. From then on the Americans were the ones to embrace my work and not let it go. They were the ones who took me to the Aperto in Venice that had four different curators from different countries. Anyway, from Venice to the US, I had solo shows in institutions such as the Walker Art Center, the Hirshhorn Museum and Sculpture Garden, ICA/Boston, and group shows at MoMA New York, the Art Institute of Chicago and a few others. Finally I joined my first gallery in the US, Galerie Lelong. This was still 1991. I was all over the US but not in institutions, unlike my colleagues who were part of the market boom. I wasn't.
You say your only concern is art; however your work addresses issues such as time, economy, politics, consumerism and gender. How do you explain this?   
Most of the issues you mention are a constitutive part of the work. It means the work is not about them, it actually is the thing itself. It's not about economy. It is economy. It is crime. It is politics. I am very ignorant on all these subjects, you know, and in order to speak about them I would have to study a lot all these themes or I would be quite irresponsible. I prefer not to relate the word art to other words as these other words sound much louder. Between art and crime which is more spectacular? Between art and economy who is the winner? I choose art.
In Brazil, the artist is represented by Galeria Fortes Vilaça
Jac Leirner: Métrica Mínima
Through January 22
Galpão Fortes Vilaça
São Paulo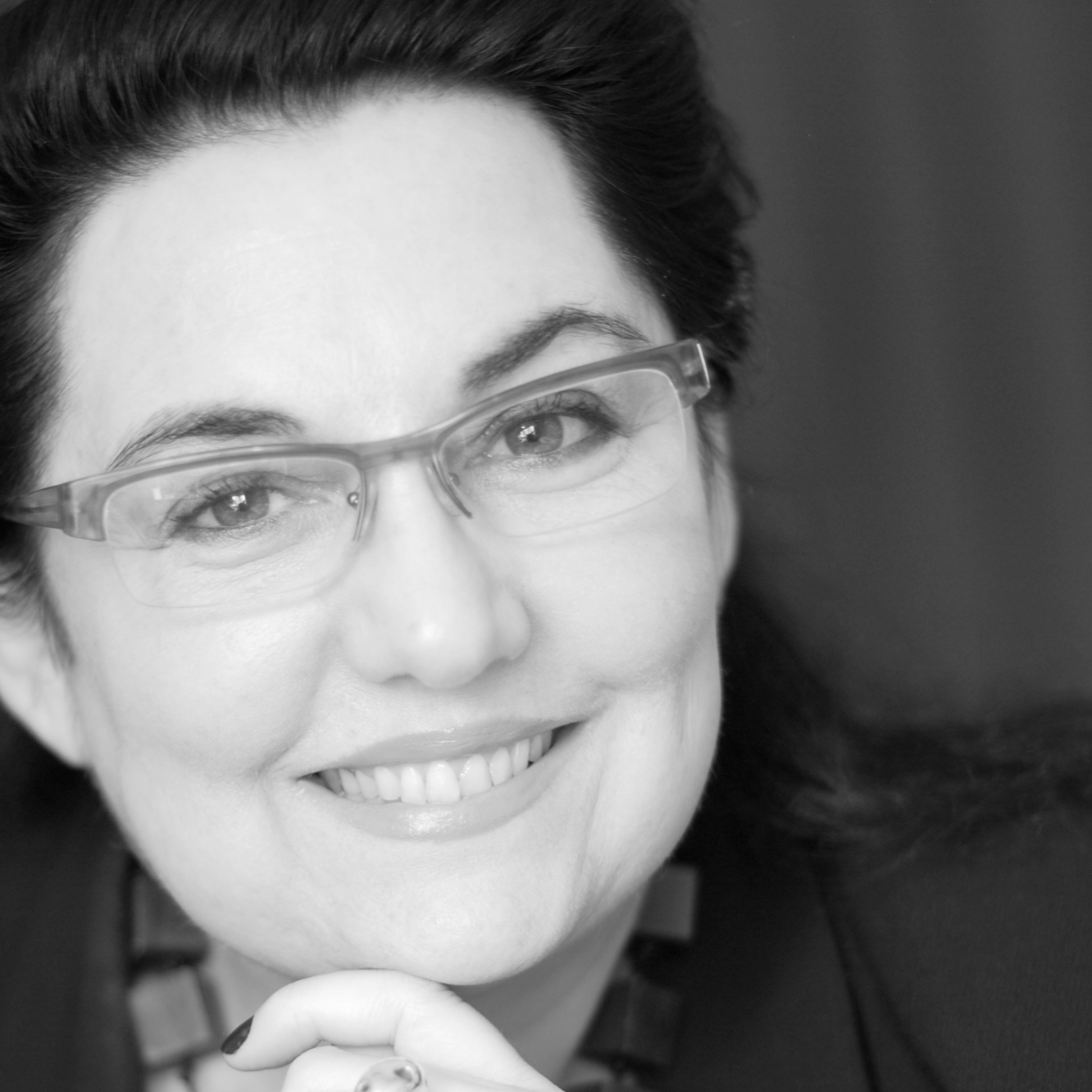 Rio-born Cynthia Garcia is a respected art historian, art critic and journalist fluent in five languages stationed in São Paulo. Cynthia is a recipient of the 2023 APCA (Paulista Association of Art Critics) award as a contributing editor of Newcity Brazil since its founding in 2015. Her daughter America Cavaliere works in the contemporary art market and her son Pedro Cavaliere, based in LA, is in the international DJ scene.
Contact: [email protected], www.cynthiagarcia.biz