In Lewis Carroll's "Through the Looking-Glass," Humpty Dumpty tells Alice that some of the peculiar words spoken in Wonderland are "like a portmanteau—there are two meanings packed up into one word." In his personal semiotic, Vik Muniz—who loves children and advocates that we should never stop playing—follows the egg man's trail of ambiguity, a strategy he developed for the reading of the different layers in his appropriations of iconic paintings and portraits of pop personalities imbedded in the collective conscious. His intricately illustrated works with unconventional materials—from garbage to diamonds—are frozen by the click of the photographic camera and thus transformed into visual riddles that blur the line between fact and fiction, fooling the viewer's perception to the point where the observer has to rely on his own eyes' optical zoom capability to interpose the micro and macro images to only then get the final picture. "My work depends on you moving in front of it to create meaning out of it," explains Muniz on his "mechanisms of representation," an expression he employs to explain issues of "appropriation," "original" and "copy" tackled by his narrative.
Though February 14, the Vale Museum at Vila Velha, in Espirito Santo state, displays the largest exhibition to date in Brazil of this quasi-national hero. Titled simply "Vik Muniz," the show displays more than one-hundred works of the contemporary Brazilian artist most likely to make a lasting impact on global art history. The retrospective comprehends early works such as the "Best of Life" series (1988-1995), a set of pencil-drawing memory renderings of quintessential photos from a Life magazine, fifty years old, that he bought and soon lost when he first arrived penniless in the US, in Chicago, where he worked as a gas station attendant before plunging into New York's sex, drugs and punk 1980s underground and embracing art for a living. The next decade, coupling low cash and imagination with a sweet tooth, he came up with the "Sugar Children" series (1996), one of the pillars of his career as he explains in the interview that follows. In his hunger for experience, the following year he turned out "Medusa Marinara," a version of Caravaggio's 1595 Medusa with the leftover spaghetti and tomato sauce cleverly spilled over a white plate. That drove him to the "Double Mona Lisa" (1999), a take on Warhol's—one of his cited influences along with Beuys—appropriation of Da Vinci's muse, which in Muniz's version is portrayed in peanut butter and jelly, climaxing in the finger-licking Bosco syrup "Images of Chocolate." In 2004, the comestible cycle was revamped into two new series: the acclaimed "Pictures of Diamonds," with glamorous movie stars like Marilyn Monroe studded with the glittery crystal best known as a girl's best friend, and the "Picture of Caviar," movie monsters such as Dracula and Frankenstein made with the high-end sturgeon eggs. Brilliantly, the cycle of luxury materials led him to his next phase with the most common byproducts bred by our consumer society: junk and garbage.
By then, he arrived at the pinnacle of the art world. The 2009 retrospective "Vik," held in museums in Rio, São Paulo and Belo Horizonte, attracted more than 300,000 people in a country known for its low museum visitation. But it was only in the next year he would finally become a household name in Brazil. He designed the opening of a popular soap opera made with four-and-a-half tons of garbage that also promoted his serious commitments to poor communities in Rio de Janeiro, culminating in 2015 with the opening of an art school he now manages for underprivileged pre-teens in one of Rio's favelas.
The articulate fifty-three-year-old with Picasso-bulging eyes who describes himself as a "self-taught dyslexic" doesn't convey the cockiness that usually comes with those who have reached the peak of the trade. Sometimes classified as a photographer, Muniz is a multimedia artist who uses the camera to finalize his experiments. Zigzagging from A to Z, his artworks continue to trail meticulous reconstructions fueled by his boyish curiosity. "Earthworks" (2005), for example, took him three years to complete. Inspired by his 1997 "Earthworks Brooklyn," a rendering of Robert Smithson's 1970 Spiral Jetty land art in Utah sized to fit his Brooklyn studio, it grew into a humongous-scale project in terrains in northern Brazil of land-art-cum-pop-art based on the Peruvian Nazca Lines. Dangling from a helicopter, he shot his macro drawings carved by bulldozers depicting banal objects: a clothes hanger, an umbrella, a wall socket, a footprint. Back in his studio, he staged new drawings in sand and photographed them, intermingling the real ones with the studio's to confuse the viewer. His inquisitiveness then zoomed to the opposite end of the spectrum. With a hand from the MIT Lab, since 2014, some of his experiences have brought scientific technology to the realm of the arts. The "Sandcastles" series are European castles etched by ion beams on a single grain of sand later enlarged in photos. Another partnership with MIT, aptly christened "Colonies," consists of cancer cell patterns made into kitsch-like tableaux that remind you of grandma's old wallpaper.
He has three documentaries to his name, including the 2010 Oscar-nominated "Waste Land," directed by Lucy Walker. At this year's 56th Venice Biennale, in response to the tragic flow of migration in the Mediterranean—he himself is a US immigrant, who lives between Rio and New York—the artist placed an origami boat installation afloat in the Grand Canal. His catalogue raisonné will be launched December 15 in São Paulo. From February 23 to May 29, the "Vik Muniz" retrospective will be displayed in Atlanta's High Museum of Art coinciding with the launch of the English version of the compilation of his works.
The interview with the artist was conducted by cell phone and email.
You sometimes mention you feel like an impostor. Why?  
I've been involved in visual literacy, arts and education for the past two decades. I guess my need for this stems from the fact I was never exposed to much education. However, being an imposter actually helps me out in some ways. My parents were very poor, my dad was a
waiter, my mom a switchboard operator, so I spent the days with my grandmother. She taught me to read when I was four by dragging my fingers over the words of an Encyclopedia Britannica—the only set of books we had at home. She would tell me what words meant and the feeling they evoked. Without having ever been to school, she taught me how to read the same way she taught herself.
How did this spontaneous education reflect on your work? 
Believe it or not, non-education has its benefits. Since I couldn't write, I developed my own shorthand. I drew small signs for words I couldn't spell. My notebooks seemed like the Egyptian wing of the Metropolitan Museum of Art. I was the only one able to decipher them and I became known in school as the kid who drew well. Once, a teacher caught me and I was headed for the principal's office. Instead of trashing me, he signed me up in a public schools' art contest and I won. It was the happiest day of my life. I met kids like me involved in a relationship with the world that most others had lost.
What was another strong influence in your upbringing that led you to the coded reasoning you developed using foreign mediums to art?
Brazil was under strong military regime in the sixties and seventies when I was raised. One can't say things straight in a dictatorship so you resort to metaphor. My cultural heroes were composers Caetano Veloso and Chico Buarque, who pretended to write love songs when they were actually bashing the military with an underlying language in their lyrics.
Your first trip to the US was a transformative experience that led you to becoming the artist you are. How did this happen?
I was shot in the leg while trying to break up a fight. With the compensation from my injuries, I bought a ticket to New York with a career in theater in mind. The avant-garde in New York was emerging from the punk movement, so many times I had to endure naked middle-aged men shouting obscenities in a Richard Foreman play. It was either that or "Cats." So I gave up theater and began drinking and rubbing elbows with celebrities. The East Village was a rat-infested neighborhood but it soon became the backdrop of a booming cultural revolution with clubs and garage-sized galleries popping up here and there. You suddenly realize your own generation is no longer a mere consumer of culture and has started creating culture based on things you experienced. Making art is about filtering what you collect from the history of your time. I've always found advertising fascinating. My first experiences in art were primarily triggered by my curiosity about the media. For me someone like Paul Rand is as significant as Andy Warhol in twentieth-century art.
Let's move on to your manipulation of perception and the way you play with the public mindset. How did this lead you to appropriation art?
One day, it occurred to me I could rely on other artists before me and extend into art history, what Gombrich calls "schemata": artists who make works based on works by artists who came before them. It enabled image-making techniques to be passed from one generation to other and made possible a clearer reading of my experiences since the viewer already had a previous knowledge of the work.
The "Sugar Children" series from the early 1990s is very emblematic in your career, it paved the way for a new phase in your experiences involving the juxtaposition of material versus theme. You gained widespread recognition plus it opened your artistic perception to the unfortunate. How did it come about?
The "Sugar Children" has a lot to do with photography since sugar is a crystal and a photograph is silver crystal exposed to light. It's a pointillist series done with sugar over black paper then photographed in gelatin silver print. It triggered something quite important. In 1992, I vacationed on the island of St. Kitts and played with the local children on a black sandy beach. These were kids from sugar plantations. On my last day they took me to meet their parents and it surprised me how sad and weary they were. How come those kids became those grownups? I concluded life had taken their sweetness from them. That prompted the idea to draw with sugar, which in turn introduced another concept: taste to the works. In drawing with sugar you lick your finger while moving the sugar crystals around. I gained a few pounds but it got me in touch with children, a subject very dear to me. Those sugar portraits now hang in several major collections but also in the little library at the children's school in St. Kitts. I owe a lot to those kids.
Your sweet tooth then induced you to create the "Chocolate" series, made of Bosco chocolate syrup.
Hitchcock used Bosco for the "Psycho" shower scene because real blood isn't bloody enough on screen. Between "real" and realistic" there's a tricky difference since the real thing is not always a good representation of itself. It was a natural unfolding of the "Sugar Children" but I went through different types of foods before I got to chocolate. Taste added something new to pictures and chocolate is so rich in cultural meanings from romance, to guilt, to scatology. The making of the sugar pictures took me a long time; with chocolate I had to be fast, otherwise, it would become dry and dull. So I did lots of them, improving my research. It also made me aware the scale of my work was directly conditioned by the size of the studio so my work started to get bigger and I moved to toys because I see art as a metaphor for playing, which is something I cherish. People should play more often.
What about the "Pictures of Diamonds," which made you a world-famous artist?
That series really made me feel I had matured. It all happened when Lowell Kwiat, a long-time collector of my works and famous diamond dealer in New York, asked me to go visit him at his office. There, he poured a handful of tiny, glittering stones into my palm. It was beautiful and I saw I could extract art from there. The challenge lay in articulating material and theme, so why not symbols of glamour? That's how the idea of Hollywood divas popped up. And yet, what was I offering? Not a diamond, not Marilyn—only an image.
"Vik Muniz"
Through February 14, 2016
Museu Vale
Vila Velha, Espirito Santo state
vikmuniz.net
In Brazil, the artist is represented by Galeria Nara Roesler
In the US, by New York's Sikkema Jenkins & Co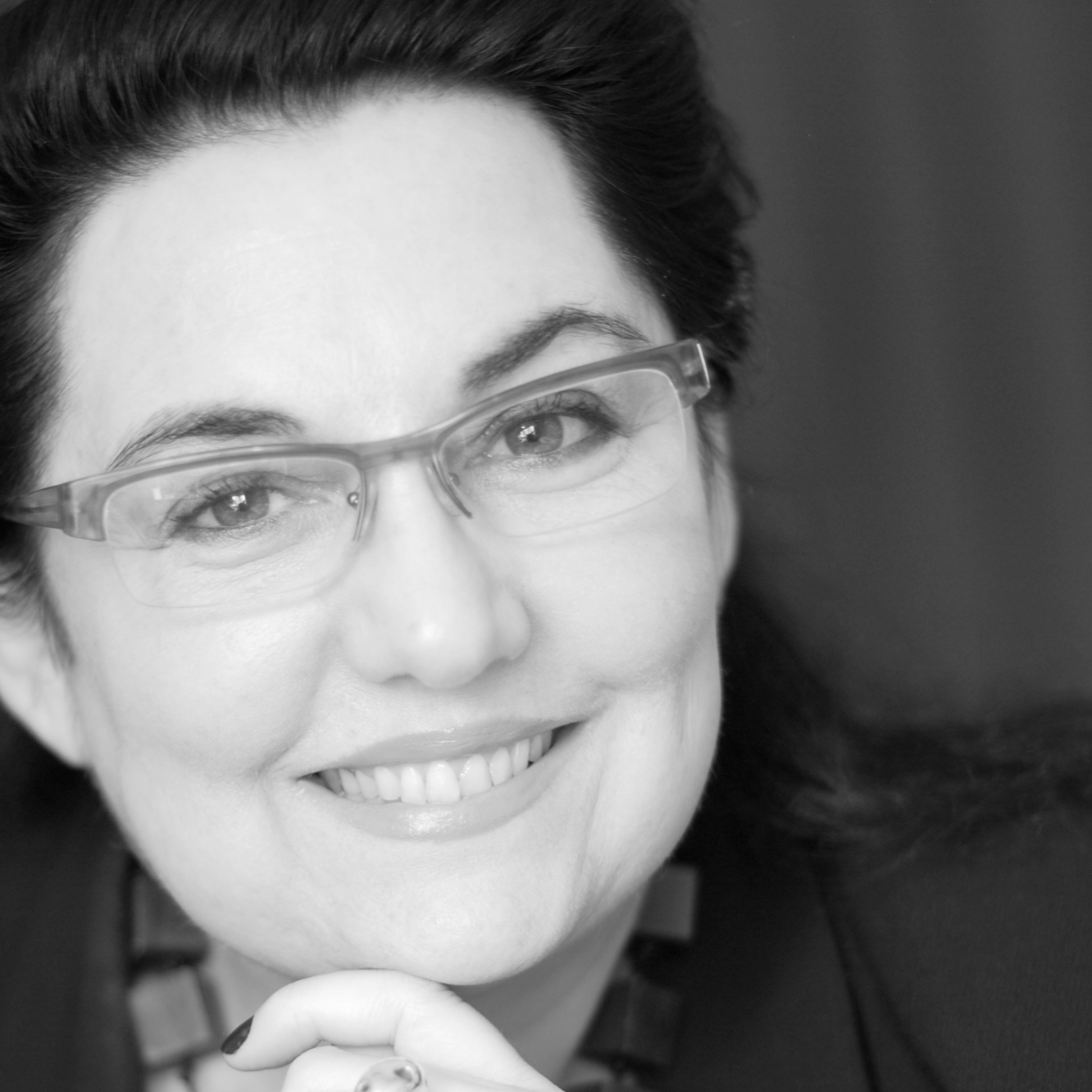 Rio-born Cynthia Garcia is a respected art historian, art critic and journalist fluent in five languages stationed in São Paulo. Cynthia is a recipient of the 2023 APCA (Paulista Association of Art Critics) award as a contributing editor of Newcity Brazil since its founding in 2015. Her daughter America Cavaliere works in the contemporary art market and her son Pedro Cavaliere, based in LA, is in the international DJ scene.
Contact: [email protected], www.cynthiagarcia.biz