The iconoclastic art of Nelson Leirner opens September 1 in a major new solo exhibition, "Translations: Nelson Leirner, a reader of others and of himself," curated by sociologist Lilia Moritz Schwarcz with seventy-five works from 1968 to 2015 in São Paulo's Vermelho Gallery.
Leirner is something of an anarchist, poking fun at the establishment and its cultural icons in his personal version of Pop art. He appropriates Lucio Fontana's slashes into his zipper canvas series, an homage to the Italian artist. À la Leirner's mode, Da Vinci's fresco of "The Last Supper" is served with Japanese sushi or American hotdogs and Manet's "The Luncheon on the Grass" has a bevy of bugs on the picnicking characters. There's his vast Mona Lisa series, the Matisse collage pillowcases, the precisely made and colored Mondrian drawers, the Velazquez's girls swarmed by flies, the Duchamp rack with skull stickers instead of wine bottles, the covers of the Sotheby's catalogs that he reinvents with his playful provocations, his ironic world maps series full of Mickey Mouse stickers and much more. Life is a game and he plays the joker.
Nelson Leirner's family life was deeply rooted in São Paulo's art world. His mother, a Jewish Polish immigrant, was sculptor Felicia Leirner (1904-1996), whose works are included in the collections of the Museum of Modern Art in Paris and London's Tate Gallery. His father, a textile industrialist who emigrated from Poland before WWII, was an art baron, museum director and one of the founders of the São Paulo Biennale in 1951. From 1958 to 1960, when the young Leirner, who studied textile engineering at Lowell Technological Institute in Massachusetts, was getting started with his career, the aspiring artist got off to a quick start thanks to his father's prominence.  The son's first exhibit, in fact, was held at the best gallery then in São Paulo. Leirner doesn't hide the favoritism that fueled his early career success, or the fact the gallery owner and Ryszard Stanislawski, a well-known Polish art historian who penned the catalog's interpretive text, didn't even bother to get a look at his artwork before the show. His father died in 1962; Leirner says his artistic life is divided in BD and AD: "Before and After Dad."
This episode inflamed his characteristic self-deprecatory awareness of the art world, and the world itself. Leirner's provocative and satirical  point-of-view, along with his playful wit, manifests in his acclaimed ready-made appropriations of high art as well as his vibrantly kitschy accumulative processions of pop culture icons. The white-bearded, guru-like eighty-three year-old is now hailed by art connoisseurs and, ironically, by the establishment, which is happy to see his exhibits attracts crowds to museums, but that was not always the case.
In 1980, São Paulo's Multipla de Arte, then an important gallery, canceled his solo show "Pague pra Ver" (Pay to See) on the grounds that the manifesto the game-lover Leirner wrote on the back of the invitation was offensive to the gallery and the art market. The right side of the invite illustrated poker's unbeatable hand of a royal straight flush, in a sly reference to the show's title. In the six-point manifesto, he wrote a formula to produce, in his own words, "pure commercial art," detailing product, size, medium, style and roles of gallerist, art critic and artist, the latter the biggest gambler of the art game.
Beyond the provocation, the gallery incident reflected the reality that his art just didn't sell. The irony ingrained in his exhibitions and happenings were over-the-top for the bourgeois-minded Brazilian society fearful of the ruling military dictatorship, which pursued him on one occasion when he mocked the system on a show aired by a government-owned TV station. "Art always has its ways of mocking the system," Leirner explains. "It's the system that doesn't interpret the reading. Since art was demystified, it learned to retaliate with a grand slam," he scoffs during one of our phone chats, summing up: "Duchamp said many things but what impressed me most was his love for life's games."
He continues, "My first work to sell was bought by the Pinacoteca museum [São Paulo], who then had Aracy Amaral [the critic and curator] as director. What she did still stands out in the way Brazil's museums negotiate art to this day. The prevalent policy remains to accept donations but not to buy art," Leirner says. Of his six works in the museum's collection, the only one the institution actually bought is "O Porco" (The Pig), a 1967 taxidermy of a huge hairy hog in a wooden cage, crafted long before Damien Hirst bewildered the Brit art scene with a tiger shark dipped in a formaldehyde tank in 1991.
How does he react to the similarity of Hirst's later, more widely known work? "Different moments politically, sociologically. Just formal coincidences," says Leirner, who has nonetheless reciprocated with his "Handmade Constructivism"(2015), a granny-style Hirst dotted in colorful, wool-knitted circles over white in a picture-frame. Unlike YBA's star artist, Leirner had to struggle as an art teacher and a designer for three decades before selling his first work in a commercial gallery. That feat occurred during the 1990 assemblage show dubbed "Santa Ceia" (Last Super) in São Paulo's Luisa Strina Gallery. But as the saying goes, every dog has its day, and his works are now in the collections of major local and international museums, and his installations are shown in solo and collective exhibitions worldwide, including at MCA Chicago in the 2014 exhibit "Unbound: Contemporary Art After Frida Kahlo." Right now, his work is featured in the group exhibition "International Pop," organized by the Walker Art Center in Minneapolis, which travels to the Dallas Museum of Art from October 11 to January 17 and to the Philadelphia Museum of Art from February 24 to May 15, 2016.
This interview was done through email and over the phone, since Nelson Leirner now lives in Rio de Janeiro. Our telephone contact was revealing, surprising, cultivated and fun, like the joker he is.
Your work is largely based on appropriation art. How do you react when others appropriate your work?  
Ever since I started in art I appropriate themes. If my memory doesn't fail me, sixty years ago I followed the path of appropriation art because all the other artistic manifestations were very strenuous. It was my option. It doesn't bother me when someone appropriates my work in his artistic discourse; I do that constantly in my dialogues with the works I relate to. This parody I consistently play on other artists, according to sociologist Lilia Mortiz Schwarcz, takes place because I'm a translator of my own works.
What about the influence of Duchamp in your work, since you deal with appropriations and ready-mades? 
Duchamp has always been a major influence in my work. It has been 100 years since Picasso and Duchamp first asserted their influence on modern art becoming, in the words of Octavio Paz, the greatest influence on our century. In his book, "Marcel Duchamp or the Castle of Purity" (1970), he writes that one of them was important for what he did, the other for what he didn't do. 
A lot of your work is accumulative art. How do you see this?
All art is accumulative. In painting, the artist accumulates layers over layers of paint. In the accumulative process of art practice it's only the final visual aspect that changes because of the different elements gathered. In one way or another, art is accumulation—it's a conceptual term like minimalist art, arte povera, geometric art, impressionism…
Your mother, sculptor Felicia Leirner, used to say: "What I do is I organize, disorganize, cut, mend, shape, perforate paper, fabric, everything in hand, arranging, disarranging, modifying. Was it worthwhile? What's important is what I feel and modify." Isn't that what you do?
That's what all artists do.
In the 1980s, Pee Wee Herman predicted that in the future the avant-garde would become commercial and so it did. How do you judge today's art?  
I don't judge other artists but, according to what I feel, sometimes I say I don't like anything at all, other days I say I love everything… No half measures ever.
You were a beloved art professor for thirty years at FAAP (Armando Alvares Penteado Foundation, São Paulo). Your students say you were both great and wild in classes. What is the secret of teaching art without mutilating the soul of the aspiring artist?     
Praising what is not art and criticizing the student's eagerness to do art.
One of the principles you taught was not to be too honest as an artist since, in your words "there are artists that want to be so honest with themselves that in the end they muddle their own work." Do you still believe this?  
For me cheating in art is not dishonest, but to do so you need to be smart.
What do you say to those students who felt the calling of art?  
I repeat a phrase of a friend of mine: "Art is ninety-nine percent perspiration."
In the Renaissance, artists had pupils to help them with painting or sculpting. In Impressionism and in modern art, the artist executed the work by himself—it was sinful to have an assistant painting your canvas. With the advent of Minimalist art, the canvas growing in size and artists getting richer, the assistant was admitted back again in the studio. Since the 1980s, many artists process the idea entirely executed and developed by assistants and experts. You don't have a studio. How is your work process?   
I divide my work into projects then I outsource them, which is not different from having several assistants working for you. My space is not physical, it's a mental one.
The urge to create the new, a revolutionary concept introduced by modern art, became an obsession in contemporary art, stimulated by the big business of art. In Pop art, art became a product. Now has the market transformed itself into a supermarket? Is today' art collector a mere consumer? Has the artist, like Faust, sold his soul? 
Your question is my answer.
So is art at a crossroad?  
When I published my Manifesto (1980), I put a final point [wound] in art and founded a new movement: Ort.
"Translations: Nelson Leirner, a reader of others and of himself" runs September 1 to October 3 at Vermelho Gallery, São Paulo, galeriavermelho.com.br 
The artist is represented by Silvia Cintra + Box 4 Gallery in Rio de Janeiro.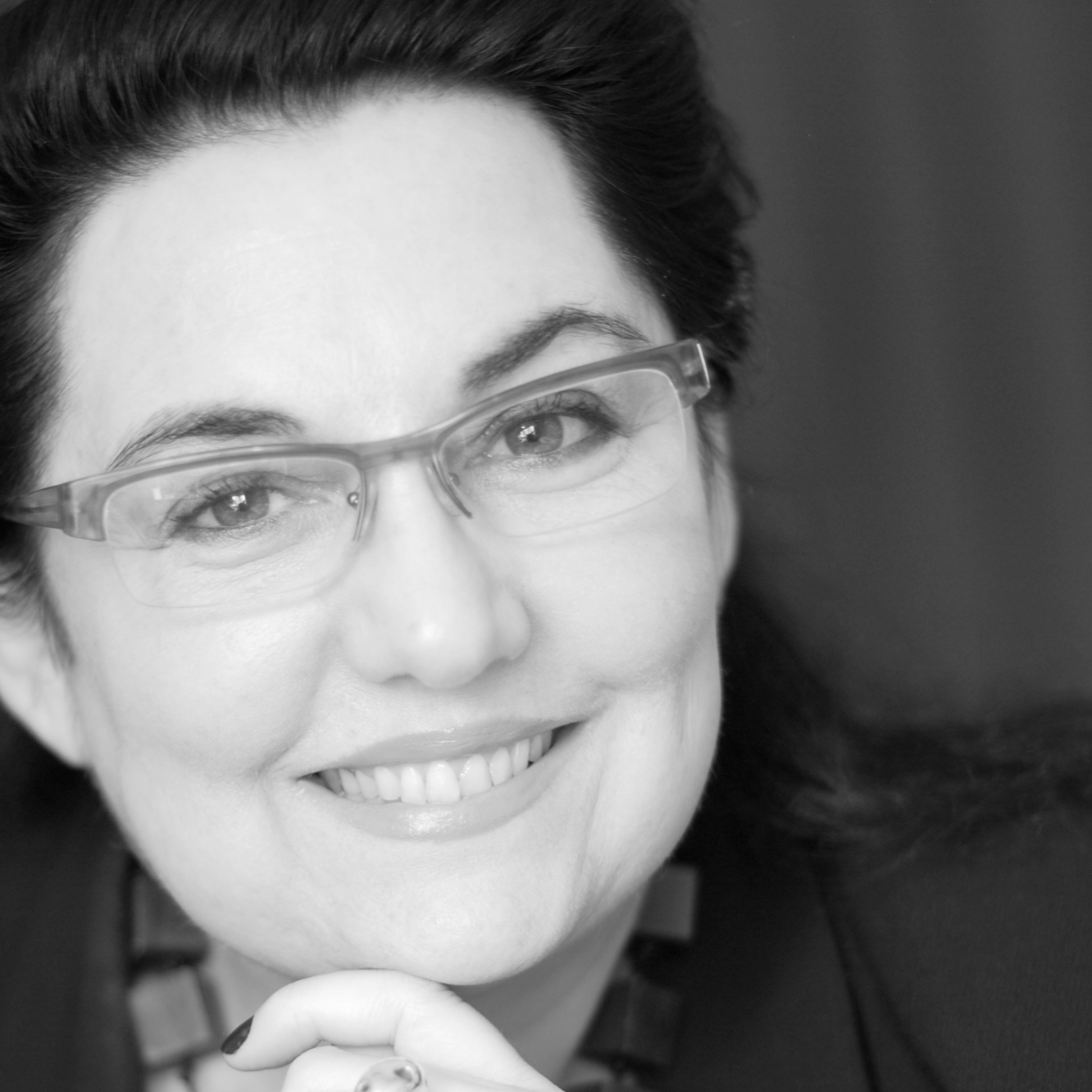 Rio-born Cynthia Garcia is a respected art historian, art critic and journalist fluent in five languages stationed in São Paulo. Cynthia is a recipient of the 2023 APCA (Paulista Association of Art Critics) award as a contributing editor of Newcity Brazil since its founding in 2015. Her daughter America Cavaliere works in the contemporary art market and her son Pedro Cavaliere, based in LA, is in the international DJ scene.
Contact: [email protected], www.cynthiagarcia.biz