Despite Brazil's ongoing esecession, the 2015 edition of SP-Arte, Brazil's largest art fair, opened its eleventh edition this April with 140 galleries (eighteen more than last year), among them twenty-three new names, three from Brazil and twenty foreign newcomers from seventeen countries, such as Goodman Gallery from Cape Town, London's The Approach and Aanant & Zoo from Berlin. From the U.S., only the New York scene assembled their booths in São Paulo: David Zwirner, Anke Kempkes' Broadway 1602, Marian Goodman, Alexander Gray gallery, and recurrent Upper East Side powerhouses such as Michael Werner, Van de Weghe and, last but not least, Gagosian, present since 2013. But this time there was more browsing than buying.
It was not the handful of decadent glittery celebs such as Cher, Jean-Paul Gaultier and Dolce Gabbana's duo, Stefano and Domenico, who flocked to SP-Arte that impressed the gallerists, but rather the host of powerful foreign collectors who paid a call to Latin America's pavilion of the São Paulo Biennale, a stunning 1957 modernist organic architecture by Oscar Niemeyer, where the event is annually held. Among the two-hundred estrangeiros (foreigners) who paraded on the fair's red carpet were Karen and Christian Boros, known for the unusual setting of their home, a former Nazi air raid shelter erected in 1942 in central Berlin; NYC's Metropolitan Museum curator of Latin American art, Iria Candela; Doris Beyersdorf of giant Nivea; plus the Rosens, from Dallas, and from NYC, the Rubells, the Foggs, the Fabrikants, the Sosnows…
But, what about one of Brazil's economic nightmares, the array of complex taxes? At the fair, artworks sold in foreign or local galleries are required to pay federal taxes which amount to 13.65 percent, but all transactions during the period of the fair are exempt from the eighteen percent state sales tax, better known as ICMS, reducing the tax impact by more than fifty percent to local purchasers. "During the fair, foreign galleries, instead of the usual thirty-two percent in taxes, are only taxed 13.65percent," says tax expert Celso Grisi, a partner of MayerBrown and lawyer of ABACT (Brazilian Association of Contemporary Art), the association of Brazilian galleries of the primary market, founded in 2007. He continues: "The highest-selling Brazilian art galleries are usually taxed at around twenty-seven percent—all taxes are computed on sales performed in Brazil, but during the art fair such taxes are lowered to around nine percent for purchases in Brazil and four percent for sales to foreigners visiting the fair." This math leads to complaints by the smaller galleries—ninety percent of the local galleries which land their booths in the fair—since they only get tax benefits as high as three percent. "Usually, smaller Brazilian galleries are taxed between six percent and twelve percent depending on their total turnover. At the fair's environment these galleries can only capture from one percent to three percent of the tax benefit. Actually, the SP-Arte tax break is spread out to galleries of the primary market on an unequal basis. The collector should be well aware to make the most out of it," advises Grisi.
The uneven taxes displeases local gallery owners since some foreign galleries, especially from the top niche, offer the artworks to their portfolio of Brazilian collectors during the year only to bring them into the country at the time of the event in order to finalize the negotiation on the fair's premises, thus benefiting from the significant tax reduction in the five-day period. Others claim the big foreign galleries bring to SP-Arte minor works that the Northern Hemisphere is dispassionate about to lure recent and under-educated Brazilian collectors.
Some observed this year's attendance was lower than previous editions. "Actually, it accounted for 23,000 visitors, five percent more than last year. The visitors were more scattered because for the first time the fair occupied all three floors of the pavilion," explained Fernanda Feitosa, SP-Arte's founder and director. On the sales of the 2015 edition, she said: "The transactions under the ICMS tax exemption amounted to $50 million (U.S). The sales not included in the exemption ranged from $28 million to $43 million," wrapped up Feitosa, now an important art collector herself, pricing the Brazilian Real at 2.8 to the U.S. dollar, as negotiated during the five days of the fair, lower than the official government rate of over three-to-one.
Maria Ines Siccardi, of Houston's Siccardi Gallery, specializing in well-established Latin American artists like Brazilian Ana Maria Tavares, Geraldo de Barros and Servulo Esmeraldo (who's preparing a solo show on her grounds in June), has been traveling to Brazil for several years and attends the event as visitor. Her views: "Brazil is the most important art market in Latin America, much more so than Mexico. But with the dollar on the rise, dollar-priced artworks are tougher to negotiate and collectors control their enthusiasm."
Most Brazilian galleries in the primary market saw their sales plunge since October 26 when president Dilma Rousseff was re-elected by a hair-thin margin, commencing a controversial second term that skyrocketed the dollar and led to public revolt, so it was only natural the works offered at the fair were less expensive and markedly less conceptual, even in the group of international galleries. Nonetheless, a niche that historically benefits from economic crisis is the secondary market, especially traditional galleries as Pinakoteke headed by Max Perlingeiro, founded in 1980 in a turn-of-the-nineteenth-century neoclassical mansion in Rio de Janeiro, followed by Fortaleza (Ceará state) and recently São Paulo, where he shows his first-class team of modernist artists such as Tarsila do Amaral, Lasar Segall and sculptor Bruno Giorgi bought from selling collectors.
Gallerist Luciana Caravello, owner of a highly praised enterprise under her name in Rio de Janeiro, represents emerging contemporary talents such as Ivan Grilo. Recently, the acclaimed thirty-year-old artist had works included in two important museums, São Paulo's MASP and Rio's MAR. At the fair, she exhibited five works by Grilo, four of which were sold on the spot. The gallery's most expensive artwork negotiated was a $28,000 (U.S.) video by Rio-born Alexandre Mazza, who also had fourteen pieces sold at the event.
Said Caravello, "Before SP-Arte, our expectation was low. Despite Brazil's economic situation, it turned out better than we expected, although we sold thirty percent less than last year. Interestingly enough, ninety percent of the pieces were bought by new clients, which isn't bad."
André Millan, at the helm of Galeria Millan, whose family has been in the art business in São Paulo for more than forty years, showed works ranging from $3,000-$150,000 (U.S.) of his tightly knit group of twenty top names of the local contemporary art scene such as José Resende, Paulo Pasta and photographer Miguel Rio Branco, alongside a younger team like Thiago Rocha Pitta and Rodrigo Bivar. "At the fair we usually sell more the established artists in the $30,000 (U.S.) range. I wasn't optimistic at all but we actually sold thirty percent more than last year." The main reason is Tunga. A leading Brazilian artist of his generation, Tunga is in the permanent collections of major institutions such as the Museum of Contemporary Art of Los Angeles, Museo Nacional Centro de Arte Reina Sofia in Madrid as well as the Instituto de Arte Contemporânea Inhotim in Minas Gerais state. After some time at Mendes Wood DM (founded in 2010 by Pedro Mendes, Matthew Wood and Felipe Dmab), like the parable of the prodigal son, the irreverent Tunga is back to the domains of elegant André Millan.
Next up is the fifth edition of ArtRio, September 9-13, overlooking Rio de Janeiro's skyline in 20,000 square-meters of warehouses in the city's Píer Mauá by Guanabara Bay.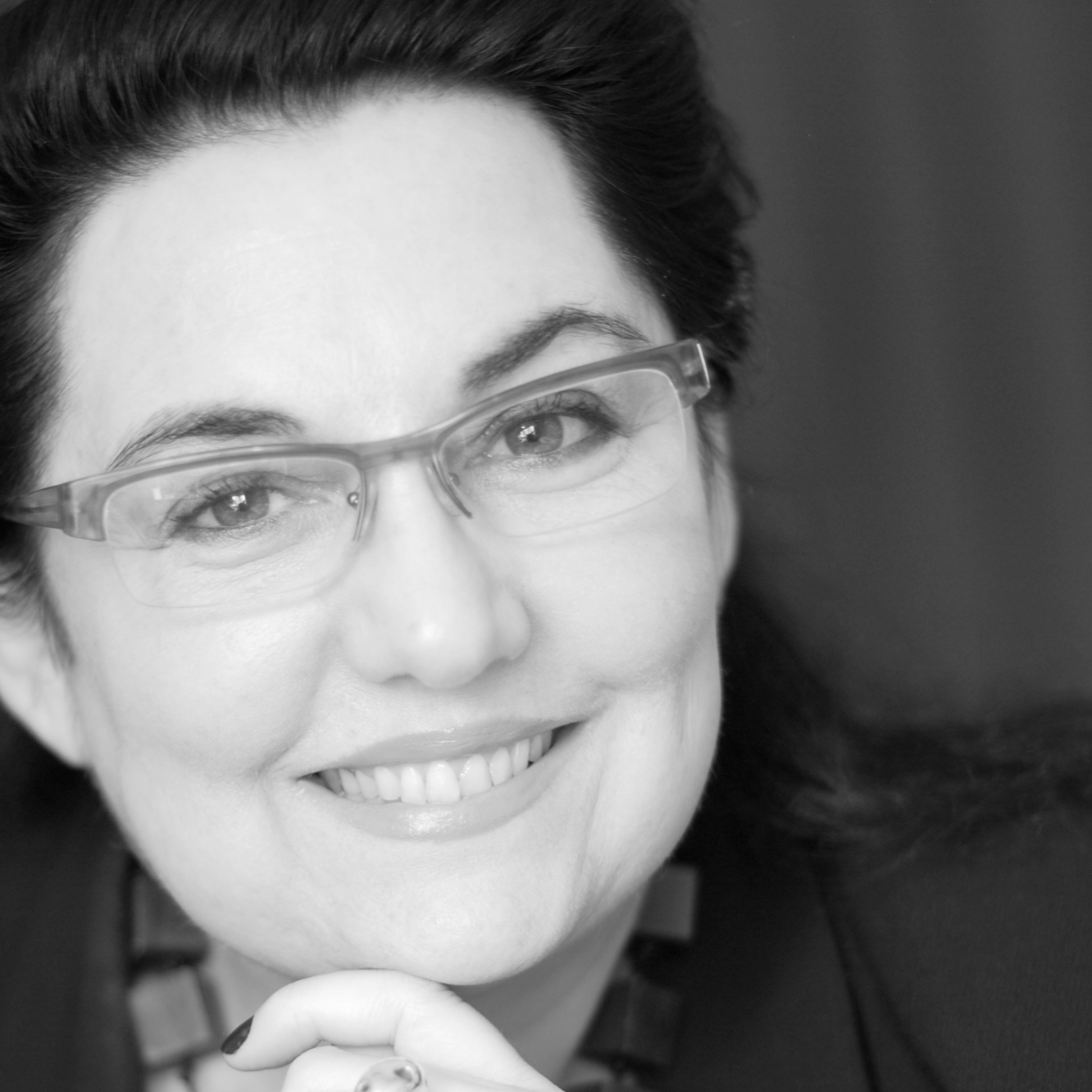 Rio-born Cynthia Garcia is a respected art historian, art critic and journalist fluent in five languages stationed in São Paulo. Cynthia is a recipient of the 2023 APCA (Paulista Association of Art Critics) award as a contributing editor of Newcity Brazil since its founding in 2015. Her daughter America Cavaliere works in the contemporary art market and her son Pedro Cavaliere, based in LA, is in the international DJ scene.
Contact: [email protected], www.cynthiagarcia.biz