Brazil has made a quantum leap in the arts. Local and international cultural manifestations otherwise aimed at a small intellectual elite have been embraced in this country traditionally ignited by football, samba and female bums. The uncultivated Louis Vuitton-crazed rich are making space in their prison-like, high-walled, well-guarded mansions for contemporary art side-by-side old masters like Portinari and Di Cavalcanti. It seems everyone has discovered the arts in this vast nation which ranks fourth in mobile phones, boasts low education rates and fights to impeach its president for the second time.
The newest craze is Marina Abramović. And, it seems, it's a two-way love affair. The art performer from ex-Yugoslavia is, she says, fascinated with the country she's been regularly visiting since 1989 for its rock crystals and syncretic spirituality.
"I'm very interested in Brazil. This time, I'll stay for three months straight," swore the artist on March 9 at the opening of her largest retrospective in the Southern Hemisphere, "Terra Comunal (Comunal Land) Marina Abramović + MAI." The event covers videos of her early performances in the 1970s to her main solo performances transformed into installations, as well as workshops of her method (open to the public), eight performances by her local followers, such as Paula Garcia and Maikon K, plus eight speeches with Abramović herself in an 800-seat theater.
All this is under the helm of German Jochen Volz, former curator of Inhotim, currently at London's Serpentine Gallery where Abramović held the 2014 show "512 Hours." Volz now has also been appointed curator of São Paulo's 2016 Art Biennale, where the Serb artist exhibited in the 1981, 1985 and 2008 editions. Says the expert in fluent Portuguese: "She's among the most revolutionary artists of the twentieth century, like Picasso, Duchamp, Beuys, Broodthaers and Brazilian Helio Oiticica."
The other reason Abramović was hooked is the promising exhibition premises. The show is assembled at Sesc Pompeia, a state government social association in a São Paulo working-class neighborhood far from the fancy Jardins area. The mid-twentieth-century former oil drum factory, renovated from 1977 to 1982 by forefront Brazilian architect, Roman-born Lina Bo Bardi, is a sixteen-thousand-square-meter complex of Brutalist architecture and design opened for the public with a daily capacity for 5,000 people, totally integrated in the metropolis' social tissue.
The Abramović "festival" is also hailed with the Portuguese version of her biography, "When Marina Abramović Dies: A Biography," by English critic James Westcott, her second solo show in Luciana Brito Gallery and the international launch on April 23 of the documentary "The Current: Marina Abramović in Brazil." Entirely produced here, the film reveals her spiritual quest. Abramović meets a xaman, trips with ayahuasca (a hallucinogenic Brazilian Indian drink), encounters medium João de Deus (John of God) and is introduced to a candomblé (voodoo) séance in Bahia. Marina Abramović is in love with Brazil and Brazilians will probably fall for this charismatic artist, too.
Marina Abramović shows through May 10 at the Sesc Pompeia, Rua Clélia 93, São Paulo.
In Brazil the artist is represented by Luciana Brito Galeria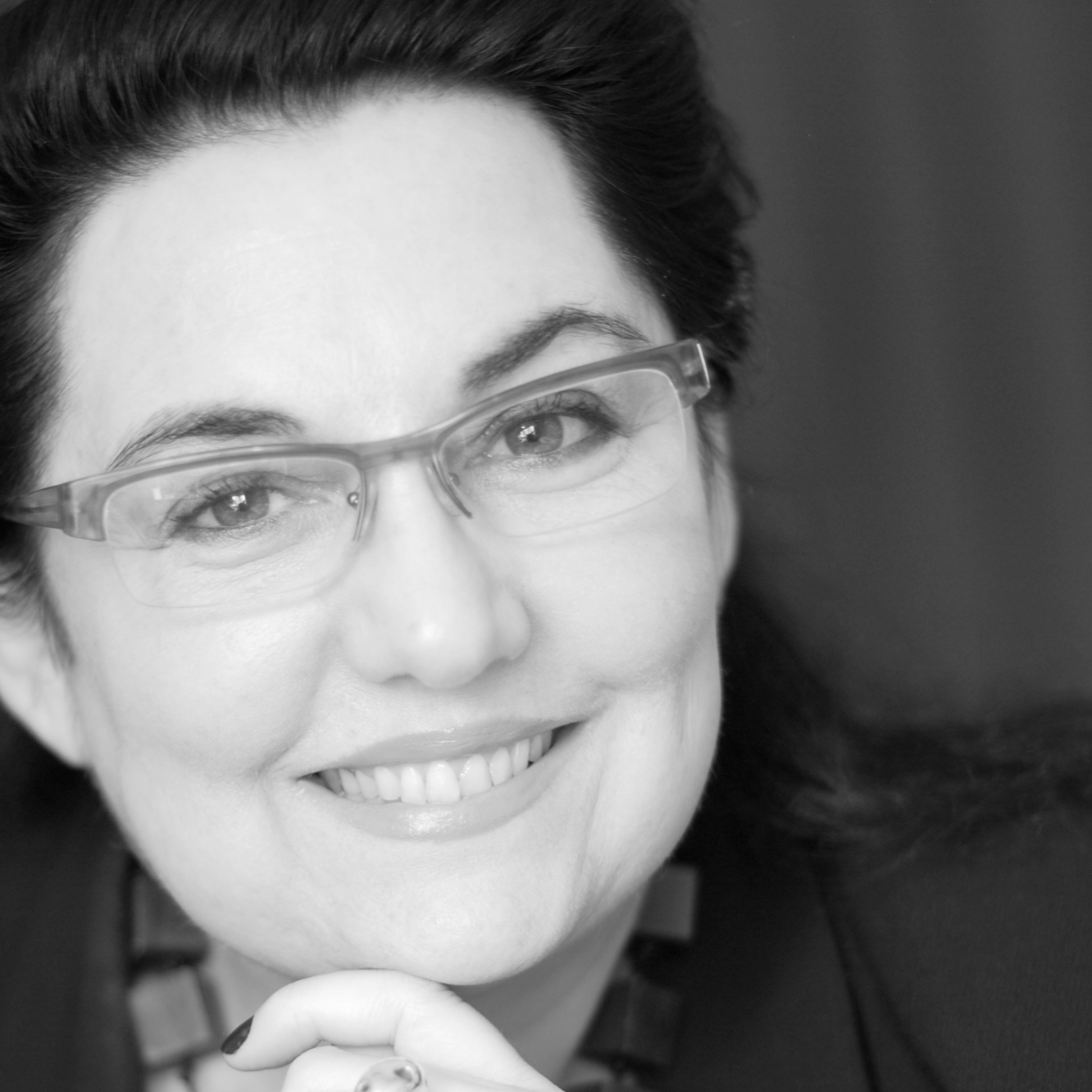 Rio-born Cynthia Garcia is a respected art historian, art critic and journalist fluent in five languages stationed in São Paulo. Cynthia is a recipient of the 2023 APCA (Paulista Association of Art Critics) award as a contributing editor of Newcity Brazil since its founding in 2015. Her daughter America Cavaliere works in the contemporary art market and her son Pedro Cavaliere, based in LA, is in the international DJ scene.
Contact: [email protected], www.cynthiagarcia.biz